Gambling Fun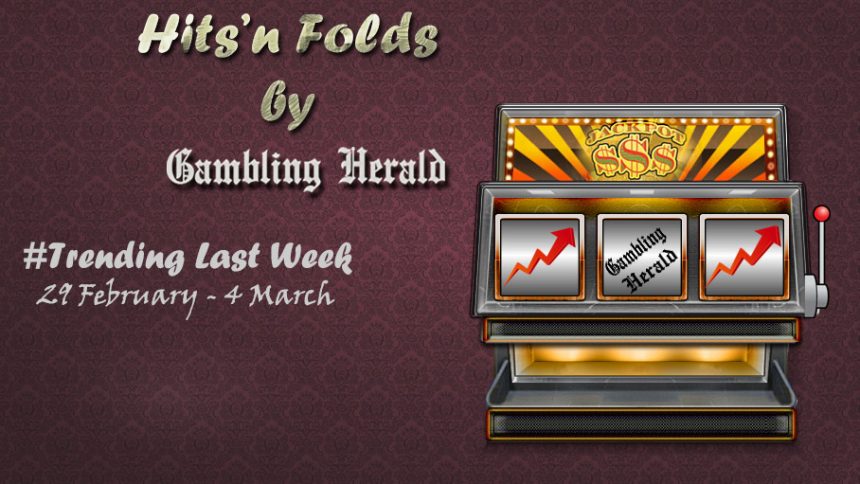 Hits n Folds February 29 – March 4
7th March 2016
Hits – Online Gambling News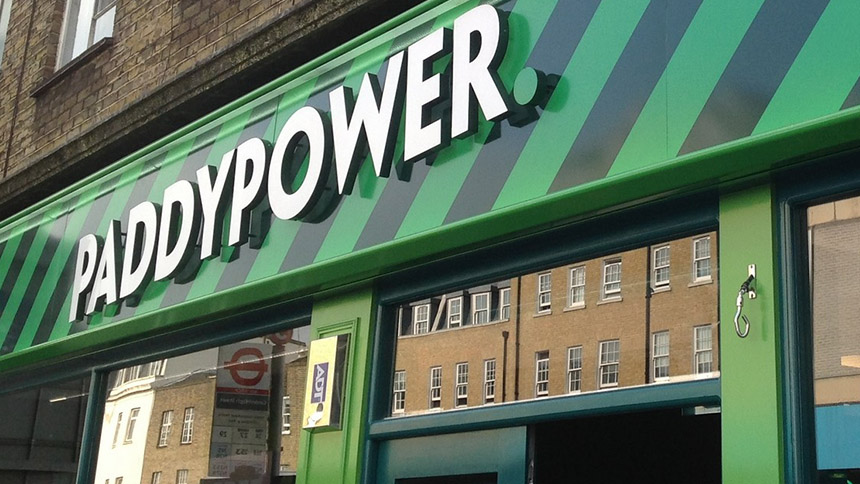 Ok, so, instead of placing your entire life savings on the roulette wheel, rather borrow money from your wealthy mother-in-law and tell her it's for helping immigrants – since Paddy Power is known for their philanthropic work in the refugee crisis. That's how you gamble responsibly! Check out the WikiHow page to see how to be responsible in general and apply some of the things to your gambling habits. Read more…
---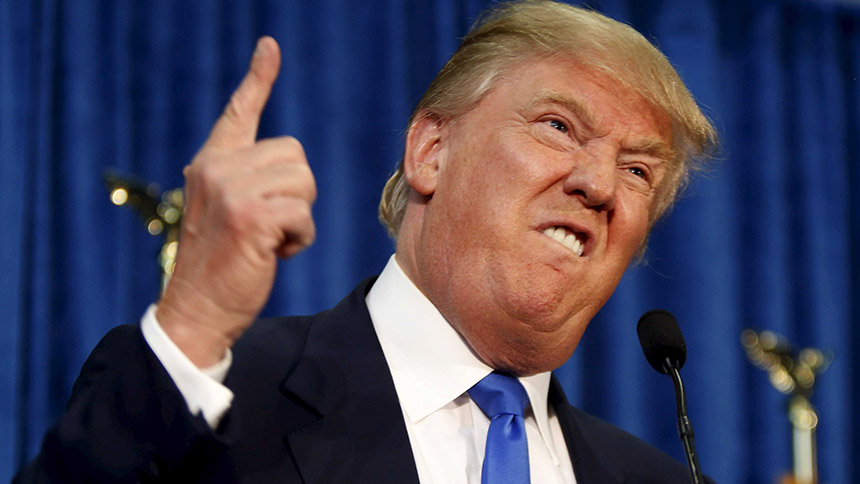 (Image credit: Business Insider)
Now this seems a little odd… because Trump virtually has carte blanche. Unless there's a limit on rebuys, it's hard to see how he could be beat. Sure, you can take all his money game after game, but he can always rebuy and eventually he might take your chips after you get tired of trying to get him. But the idea of playing poker against him now is not even that important, but rather if he becomes the next US president will he transform into a real-life rendition of Frank Underwood? That's a really scary thought…OH SORRY!! I didn't mean to get political on this platform. Please don't sue us Mr. Trump; we are prepared to support you with as much vehemence as this lady in the video that was bought. Oh sorry, again! Gambling Herald is also willing to show support, if you make a contribution of course…
---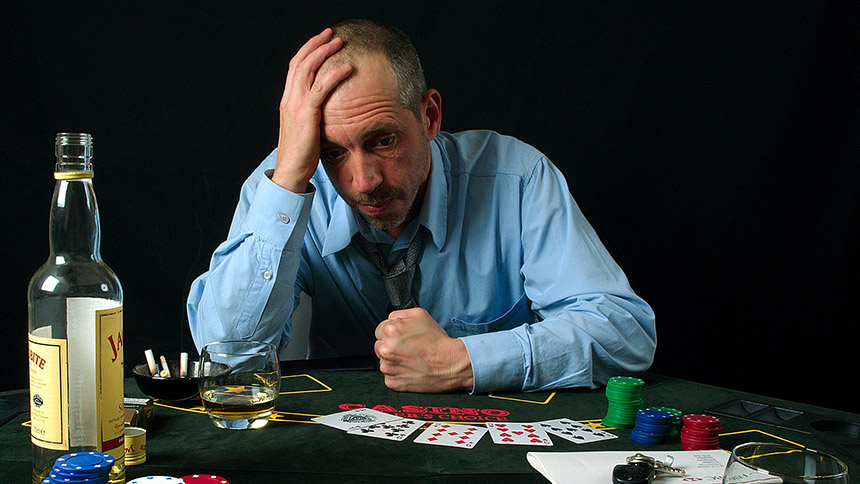 (Image credit: Aspire Indiana)
Seriously now, if you or someone you know is showing signs of problem gambling make sure to explore options on how to put a stop to it. Gambling Herald's article will shed some light on how to deal with this, and what first steps you should take to overcome problem gambling. If you've got some questions about how to deal with this, don't hesitate to contact us for some tips. But we advise you to seek professional help, as that is the most effective course of action you can take. Read more…
---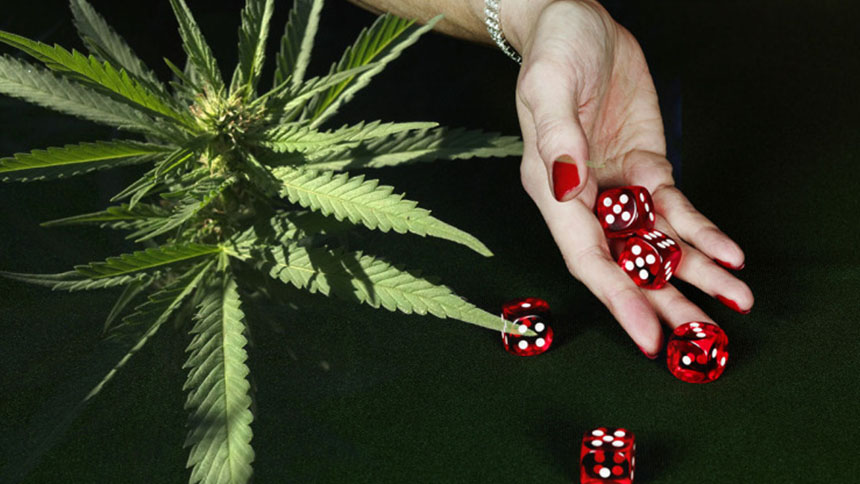 (Image credit: Metro)
We, at Gambling Herald, take problem gambling seriously and if you have some questions about it, please refer to our article on dealing with problem gambling for some tips. But just imagine some of the funny commercials for this, "Do you suffer from problem gambling? Why not try out our special cannabis that can make you forget all about your problems for a while, before reality hits you that you're broke again. The more you smoke the faster your problem will disappear…" Read the article and see what it has to say on this matter. Read more…
---
FanBet Ad Banned for Degrading Responsible Gambling
These people! All they want to do is make more money, money, money! Wait, that's what we want to do! And actually, that's essentially what you want to do. That's why you're reading Gambling Herald to try and become the best online gambling player in the whole universe (sorry for the over-exaggeration). But we should all remember to promote gambling with certain panache, instead of just blatantly throwing out careless ads. That's why FanBet's ad was banned, as it didn't promote responsible gambling. Read more…
---
(Image credit: The Daily Beast)
The most exciting show since the beginning of time is set to grace your television sets, that's if you still own such a device. Learn how to play poker directly from the action that will unfold before your eyes from the biggest pros in poker. But if you'd like to learn right now, check out Gambling Herald's Poker for Beginners guide. Read more…
---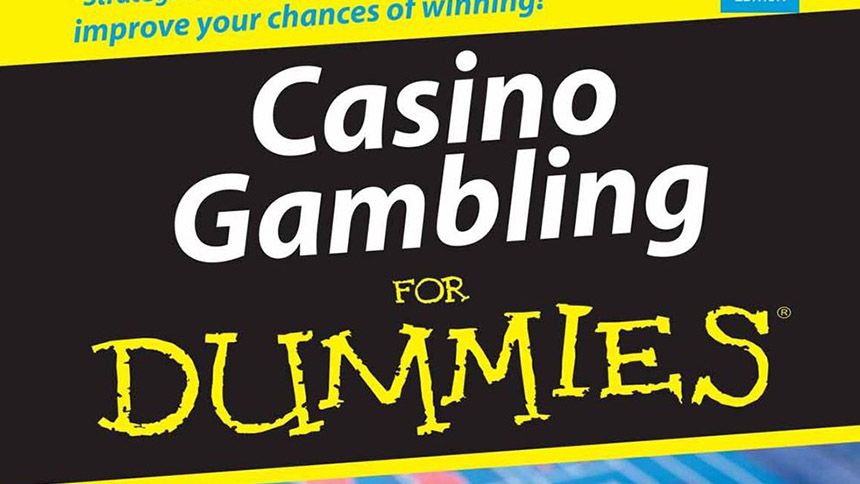 (Image credit: Books Gurjari)
WOW!! Now this is something that I can use. There's soooo much to learn from this. By reading some of these gambling books I can draw out the stories and maybe learn from them, in efforts of becoming a great gambler. But that's only if I can motivate myself to actually open one of these books… Read more…
---
Folds – Online Gambling News
(Image credit: KUOW)
Despite their intention to switch to hospitality, Asia's biggest gambling hub is racking in big numbers from its casino operations. After the New Year, Macau has seen an influx in tourist numbers, but let's see for long they can keep up this trend. The introduction of more "family-friendly" amenities was voiced as a solution to Macau's financial woes, but I guess having amusement parks for toddlers is not as lucrative as having biiiiiiiiig casinos. Read more…
---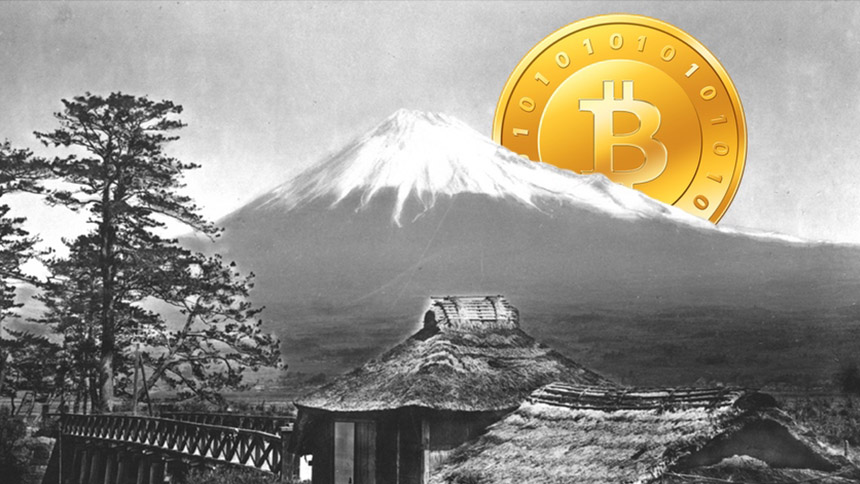 (Image credit: Tech in Asia)
Listen up people! The Japanese government plans on imposing a tax for using bitcoin, as they are looking to classify the virtual currency as a commodity. Damn, looking at this, I'm thinking of becoming a politician myself and introducing taxes on breathing, walking and raising your arms to shake your friends' hands. Not bad, eh? Read more…
---
Hits – Online Gambling Promotions
The title above doesn't sound like a promotion at all, does it?? But that doesn't matter; the only thing that counts is that you and your friend can live like wannabe billionaires for a few days: looking at all the Ferraris but not actually driving them, checking the expensive champagne list at the restaurants only to opt for the "cheapest" gas water and window shopping all the fancy watches and jewellery. But hey, if you win this great promo, you'll at least get to experience all of this, while in the meantime I'll still be stuck here in the office only writing about this… Read more…  Play Now!
---
Collect $100,000 with Juicy Stakes!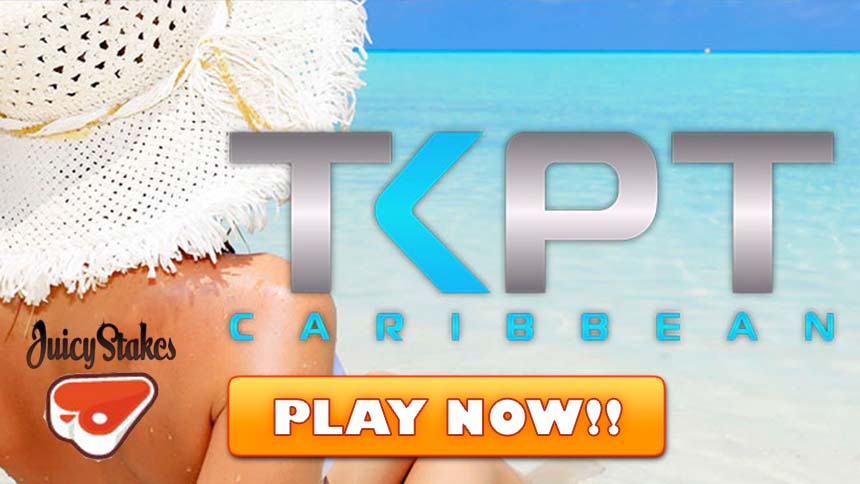 No, we're not talking about juicy beef that's worth $100K! But to be honest, I really wouldn't mind winning that much in meat; I guess that would be enough to last me a few months. Anyways, back to the promo itself. Join Juicy Stakes Casino and partake in the 100K TKPT St Maarten promo. You stand to win an awesome $3,000 package, so register before ASAP! Read more…     Play Now!
---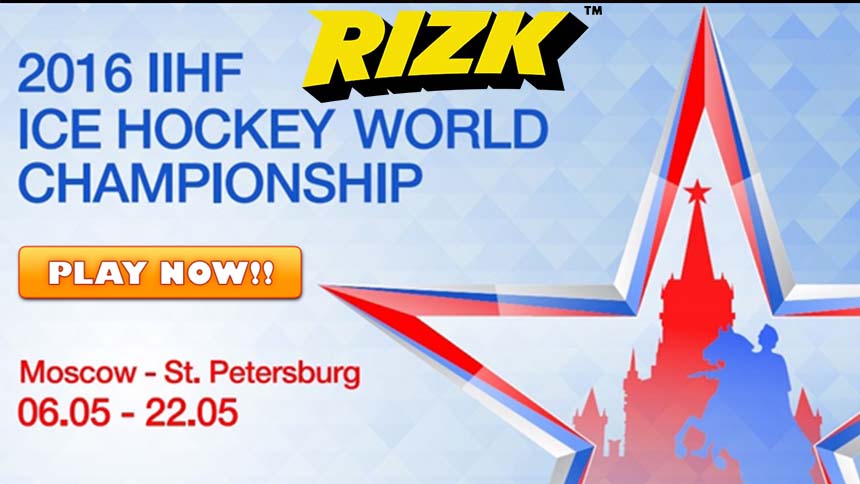 Rizk on Ice! Ice is Rizk! Rizky Ice! You get the point! If you're into Ice Hockey, then this is the promo for you, as you can win 2 tickets to watch the games live in St Petersburg. Look no further for other Ice Hockey promos, because, to be honest, we don't have any other ones. So essentially, out of all of them on Gambling Herald, this is the best Ice Hockey promo! Read more…     Play Now!
---
Viks Casino is offering 2 tickets to fly to Sin City and have the time of your life! Everything will be paid for, all you need is some money to wager on the tables. Imagine, not only can you win an amazing strip to Las Vegas, but you also have a chance to come back a millionaire. But even if you lose some, you'll still be a millionaire in your soul and that's all the counts. Ok, granted, you'll receive a little less attention from the ladies with your empty bank account and you might be desperately waiting for your next salary, but hey, at least you'll be able to say you went to LV!! You never know, your troubles might lead you to become the next Elvis make a remix on Bobby McFerrin's "Don't Worry, Be Happy!" (The theme will be familiar: you lost everything, your life is a mess, but hey, don't worry, be happy.) Read more…     Play Now!
---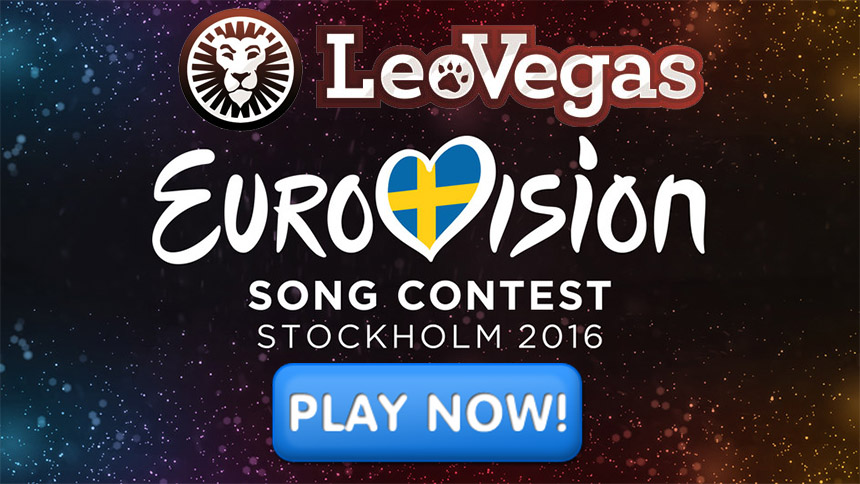 You can win a trip to Sweden to watch Eurovision in person with LeoVegas promo. Partake in the Starburst Festival and you just might scoop tickets to the annual song festival. Now, of course we all know that this is basically a political show, whereby neighbouring countries give each other the most points, but it's still fun. Actually, instead of "fun" it's better to say that Eurovision is "funny" considering all the banal things that go on… We give you "Douze Pointe" for your gambling efforts! Read more…     Play Now!
---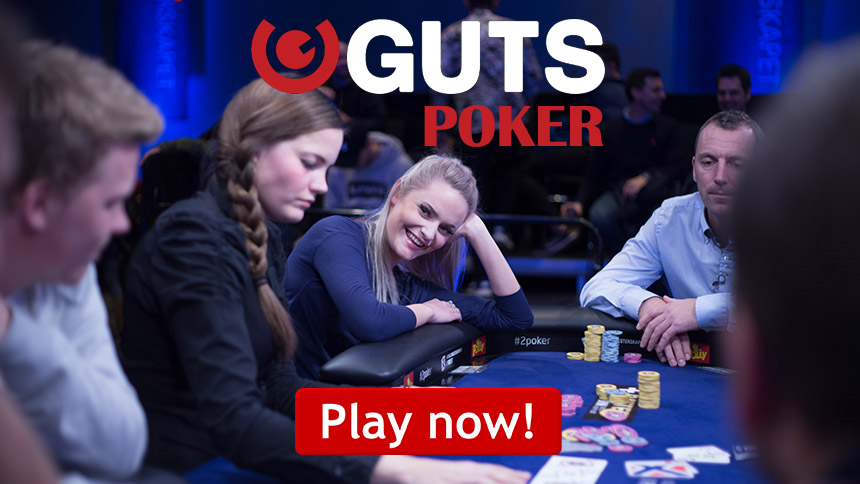 I shouldn't have to say anything; the title itself should suffice! If I have to add something to this I would only be devaluing the promo. Check it out, register with Guts Poker and potentially walk away with €30,000! Read more…     Play Now!
---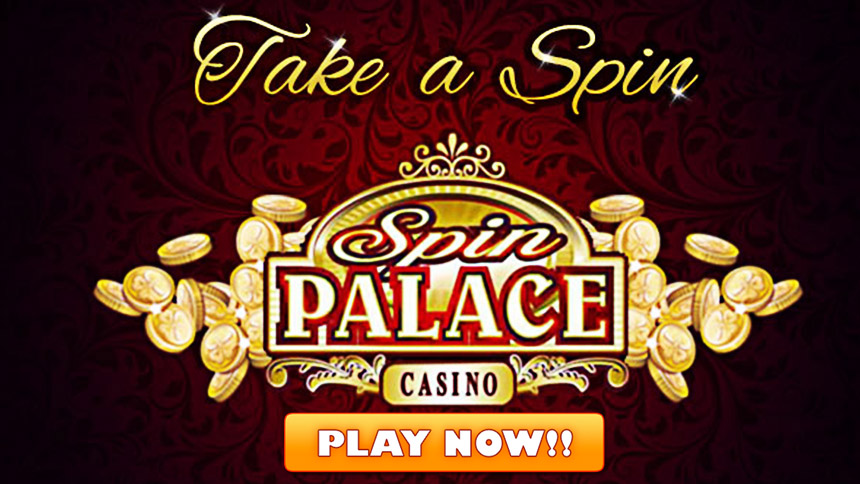 Be a real G and make 1G by playing at Spin Palace. This is a once-in-a-lifetime opportunity. Nothing else will make sense to you unless you claim this massive reward. I mean, I don't even fully understand what is going on right now. The sky is blue right now, I mean come on, why is it blue? Why not green or purple? It doesn't make sense. That's why I should make a deposit at Spin Palace and things will immediately become more clear to me. Or perhaps, I should have stayed in school instead of dropping out in 2nd grade. Read more…     Play Now!
---
Folds – Online Gambling Promotions
Sorry folks! We love to disappoint sceptics, so we're glad to say that last week there were no bad promos, only good ones!