Legal Gambling Aspects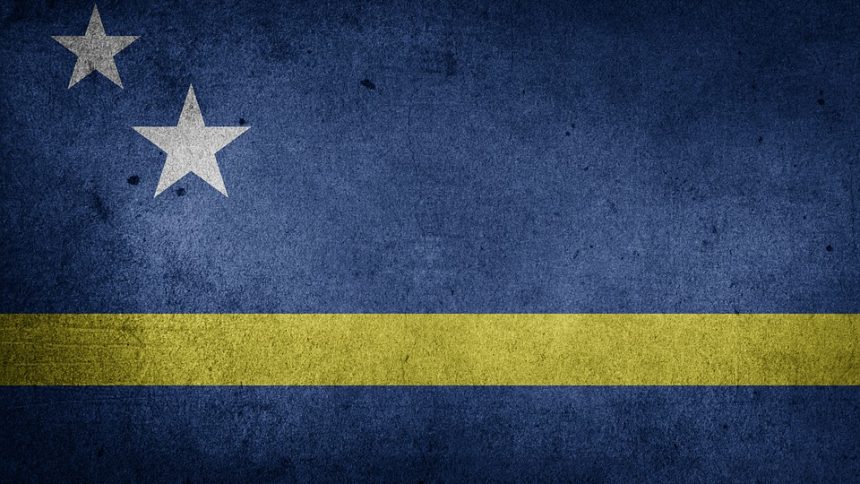 Curaçao Gambling Laws
19th November 2015
Curaçao is a curious island, and gambling jurisdiction, located in the South Caribbean Sea just off the Venezuelan coast. Once a part of the Netherlands Antilles, in 2010 Curaçao became independent, and classified as a sovereign state within the Kingdom of the Netherlands. The island has been affiliated with the Netherlands since the 15th Century and has become a diversified country with an economy that relies on tourism, financial services, online gambling, shipping and oil refining.
Because of Curaçao's independent state, the island sovereign state has become a safe haven for online gaming operators and Curacao gambling laws have been designed to ensure a fair and competitive market in the gambling arena. The tax rates in Curaçao are also highly favorable, making them a popular choice for online and e-gaming companies to set up shop.
History of Gambling in Curaçao
Curaçao's history is poorly recorded in its pre-colonial days, when it was an island solely inhabited by the Arawak people. The island was discovered by Spain, and once the Netherlands split from Spain, Curaçao became a colony of the Netherlands and became a part of what was known as the Former Netherlands Antilles until 2010, when it became an independent sovereign state.
The first record of gambling related legislation is the local lottery, when in 1909 the lottery permit was issued by the government of Curaçao. In 1949, the state owned lottery Lardsloterij began operating under the regulation of the ministry of finance.
In 1999, the Gaming Control Board was established to give players a fair and competitive market, where licensed casinos would be closely monitored and secure for players in Curaçao's casinos. The board as resulted in a well-regulated market, where its role in collecting taxes, issuing licenses and that the operators on the island complied with casino law along with preventing money laundering and fraud has helped Curaçao's gambling scene.
While Curaçao is known more for its online gambling scene, there is a healthy selection of gambling facilities and casinos on the island. With numerous slot machines, sports betting shops, and there are popular table games available, like poker and blackjack.
History of Online Gambling in Curaçao
Ever since Curaçao has become its own country, the island has been able to set up its own rules and regulations, which has allowed Curaçao to soar in the online gambling sector.
Curaçao has been issuing online gambling licenses as far back as 1993, which makes it one of the oldest jurisdictions in the world. Back in the day when Curaçao was part of the Netherlands Antilles, they were the only island offering licenses for internet gambling, but were also subject to various legislations and rules prior to Curaçao's independence.
In 2002, it became one of the island's most important industries, due to the independence of the regulation of internet gambling from the Curaçao Gaming Control Board.
Because of Curaçao's long history in the sector, it's become a prime online gambling hub for many online casinos and sportsbooks for this reason. The island's longest running internet gaming license is Cyberluck Casino, which was issued as far back as 1999, under the original regulatory scheme.
Culture of Gambling in Curaçao
Considering two of the main industries in Curaçao are tourism and gambling, it makes sense that the two go well together. Most of these casinos in Curaçao are based in hotels where table games like poker and stud poker are popular. However, when it comes to sports betting, this is more regulated and can only take place in licensed casinos.
The local lottery is big, and has been running since 1909, where today, there are 100s of outlets across Curaçao and in the other former Netherlands Antilles.
Casinos in Curaçao
Because Curaçao is also a prime Caribbean tourism destination, there is an abundance of beautiful casinos located in beach resorts and hotels. Some are smaller than others, but you're never far from a slot machine, roulette and poker table.
Casino Veneto
This casino in the capital of Willemstad boasts almost 30,000 square feet of space, with 450 slot machines and numerous table games, including black jack, craps, Caribbean stud poker, roulette, and also has games of bingo on offer.
Emerald Casino
Located on the grounds of the Marriott Hotel, the Emerald Casino has 5,000 square feet of casino space, featuring 150 slot machines and 17 table games, including poker, baccarat, craps, roulette, black jack, among others.
Princess Beach Resort Casino
This hotel resort complex not only houses an 11,000 square feet gaming, there is also six restaurants in the resort. Also, when it comes to gambling this hotel casino comes well equipped. There are 300 slot machines and nine table games featuring roulette, black jack and Caribbean stud poker.
Online Casinos in Curaçao
Curaçao is one of the most popular jurisdictions for online gambling licenses. Being one of the oldest online gambling jurisdictions in the world, Curaçao is a hit with online casinos the world over, not only for the island's decades of experience, but also for its favorable tax laws.

Sports Betting in Curaçao
While sports betting is legal on Curaçao, it's limited to taking place in licensed casinos. In 2014, the Gaming Control Board issued new regulations that casinos offering sports betting must apply for a permit. This permit, once granted, will be attached to the casino's existing license.
Online Sports Betting in Curaçao
While land-based sports betting might not have taken off in Curaçao, but thanks to Curaçao being one of the first jurisdictions to regulate and legalize online betting, there are numerous sportsbooks licensed from Curaçao.
The online sportsbooks based in Curaçao cater to players the world over, and has opened up online betting to those looking to bet from the comfort of their own home.
Bingo in Curaçao
Bingo might not be the game of choice on Curaçao, but it's still easy to find a game on the island. Bingo lovers might want to head down to the Veneto Casino, the island's largest casino, which has a large bingo hall catering to over 300 and hosts a number of regular events for those who fancy a game.
Online Bingo in Curaçao
Virtual bingo has definitely made a sturdy home base in Curaçao, since the island is the oldest jurisdiction in the online gambling world, which has made it popular with online sites. Among the numerous online gambling and e-gaming sites licensed from Curaçao, there are plenty of virtual bingo halls that accept players the world over.
Poker in Curaçao
Curaçao might not make it onto the international map for its poker, but those who visit the island can still find a good game available. Larger casinos in Curaçao have a few poker rooms with tables, where players can find the most popular variation of the game.
Online Poker in Curaçao
Since Curaçao is one of the top licensing bodies in the e-gaming and internet gambling industry, being one of the longest standing players in the industry, Curaçao is a well regulated market housing many online operators offering various virtual poker games. Thousands of players come to site licensed in Curaçao to access the games, and some even host satellite tournaments!
Lottery in Curaçao
When Curaçao was part of the Netherlands Antilles, the governor of Curaçao issued permits for local lotteries in 1909. The national lottery, regulated by the Ministry of Finance and operated by the state-owned company Landsloterij, began operation in 1949. Since then, there have been lottery retailers across the former Netherlands Antilles and Aruba.