Legal Gambling Aspects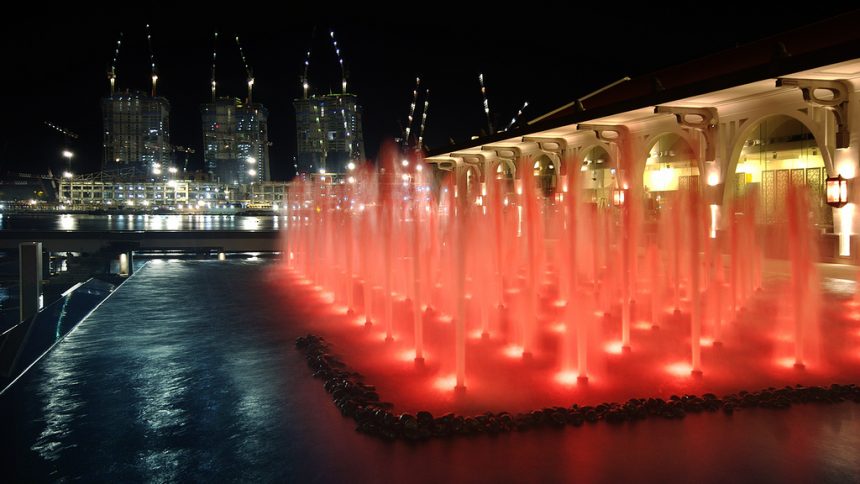 Singaporean Gambling Laws
12th October 2015
The name "Singapore" is now associated primarily with lavish wealth, but not long ago it was synonymous with some something else: gambling. After spending decades stamping out illegal forms of the activity, the Southeast Asian city-state reintroduced it in legal, regulated form in 2010. In a short amount of time it has become of the world's most popular casino destinations. And while the government intended for the casino industry to primarily serve foreign tourists rather than locals, data shows that Singaporeans enjoy gambling more than anyone could have expected. If you are interested in the Singaporean gambling laws and gambling history in Singapore, you will find many interesting information in our Gambling in Singapore guide,
History of Gambling in Singapore
Singapore has a long history with regards to gambling. The activity has been widely practiced in Southeast Asian societies for thousands of years, long before it rose to prominence in Europe. However, most written records concerning gambling date only from the colonial period, which began in 1509 when the Portuguese landed at Malacca.
It the early 19th century it came firmly under British rule, and historical records from that time show that the activity was alive and well during the British colonial period in Singapore. During this time it was a relatively undeveloped rural area populated by indigenous Malays and Chinese settlers and migrant workers; the Malays were known for placing wagers on cockfighting while the Chinese primarily played casino games like Fan-Tan. Over the centuries European card and dice games became popular as well.
Gambling under British rule
British colonial administrators were concerned about the popularity of gambling among the local people, seeing them as harmful social vices. Sir Stamford Raffles attempted to ban gambling during the early 19th century, believing it to be "highly destructive to the morals and happiness of the people"; however his counterpart William Farquhar issued licenses while he was away.
Farquhar saw gambling as an effective way to gain revenue for the colonial administration, issuing licenses to "gambling farms" in exchange for $95. A gambling farm was a plot of land in which cock fighting and table gaming could be held legally. These became very lucrative, by 1826 contributing nearly half of the $75,000 tax-farm revenue. The colonial administration was dependent on gambling revenue to finance itself.
However, anti-gambling voices won out and in 1829 the activity was completely banned in Singapore. Rather than disappearing altogether, the activity merely went underground where the authorities could not regulate it or gain revenue from taxation. In 1832 there was a reported 20 illegal gambling dens operating on Church Street in the town of Singapore. Throughout most of the colonial period gambling was formally illegal but the authorities had little means to stop it.
Post-war gambling 
After being occupied by Japan during the Second World War Singapore was returned to the British Empire in 1945. The idea of self-rule was experimented with in different degrees before the British Parliament passed the "State of Singapore Act" in 1958, at which time it became an independent state within the British Commonwealth.
Singaporeans and gambling were inseparable, with cockfighting pits, gambling dens and street betting kiosks literally everywhere. One couldn't walk down a street in the city without encountering some form of gambling. As the government became increasingly independent from its colonial master it began to view gambling as a harmful social vice that should be discouraged and even prohibited altogether.
1960 Betting Law
De facto independent and free to make its own laws with regards to gambling, the new Singaporean government attempted to get the practice under control. In 1960 it passed the Betting Act, which made all forms of private gambling and betting illegal, including card and dice games, bingo and sportsbetting.
Those found guilty of working in any gambling operation were subject to a $5,000 fine or prison sentence of up to six months. This marked the beginning of the government's still-restrictive approach to gambling.
However, banning gambling was easier said than done. Gambling dens were run mostly by organized crime groups, who were also involved in drugs and prostitution. Unwilling or unable to go toe-to-toe with these criminals, the government allowed gambling to continue.
In1963 Singapore gained complete independence from Britain, at which time it joined the newly formed Malaysian Federation. However, the situation lasted for only two years before Singapore left the federation in 1965. It kept the Betting Act on the books, and all forms of private gambling and betting remained illegal.
By the late 1960s the state became increasingly assertive in attempting to curb illegal gambling. In 1968 Singapore Pools was created and licensed as the only operator of lottery in the city-state. From that point on lottery was the only legal form of gambling there, and the state began cracking down on gambling dens.
 By the 21st century the small island state had become one of the world's wealthiest and most modern societies. The government began considering the idea of using casino gambling as a means to develop the domestic tourism industry. It took initial steps by opening up the betting industry; in 2002 Singapore Pools expanded from lottery to accept wagers on football matches, legalizing wagers on non-horseracing events for the first time. In 2008 Singapore Pools began taking bets on Formula One for the first time.
Casinos come to Singapore
In 2006 the legislature passed the Casino Control Act in order to the regulatory framework necessary for the launch of a legal casino industry. It was decided that government would issue two casino licenses within ten years of passage of the act.
Two massive resort casinos opened in 2010, the Marina Bay Sands and the Resorts World Sentosa. The government regulated the industry in a way designed to attract tourists while discouraging locals from gambling at casinos. While foreigners can enter casinos for free by showing a passport, residents of Singapore must pay a daily entry fee or purchase a yearly membership.
Four years later, it looks as if the policy of privileging tourists has not worked as intended. The Marina Bay Sands and Resorts World Sentosa are serious draws for gamblers from across Asia and the Pacific. However, locals are also coming in large numbers. A report from G2 Gaming Capital found that Singaporeans on average lose the second-highest amount of money gambling per year in the world, behind only Australia.
History of online gambling in Singapore
 Online gambling came to Singapore with the coming of the internet during the 1990s. As a developed country with high rates of mobile penetration and internet connectivity, internet casino gambling and sportsbetting quickly gained popularity among residents of the country.


The G2 Gaming Capital report found that in 2010 the average Singaporean adult lost almost $1,200 gambling and betting. While part of this can be accounted for by land-based casino gambling and betting, there is no doubt that a large amount, possibly the majority, was spent using online gambling services.
Prohibition over regulation
Residents of the country are known for their interest in gambling online. But unlike in most other wealthy countries, the government has never issued licenses or regulated the industry. The government had worked to close down illegal sites operating within Singapore, but was unable to prevent residents from gambling with foreign licensed casino sites. Singaporeans were simply sending their money overseas, with the government unable to collect any taxes from it.
The only form of legal online betting is off-track horseracing, which residents can legally bet on through the Singapore Turf Club, which has a monopoly of horseracing in the country.
In recent years various voices in business and government have put forth the idea that it would be beneficial for Singapore to issue up to three licenses to online casinos and/or poker networks. However, the proposal fell on deaf ears. In 2013 they took internet gambling probation a step further, announcing that they would block access to gambling sites as well as financial transactions related to gambling.
Gambling Culture
Like in many Asian societies, Singapore has an old and deeply rooted gambling culture. The historical favorite amongst the Malay population was cockfighting, however the authorities cracked down on it after gaining independence in 1959, and it no longer a common occurrence. The Chinese living in Singapore have long been associated with card playing, with games like Pai Gow, Tai Sai and Mahjong historically being very popular there. In addition, European forms of gambling took root during the British colonial era.
Gambling had long been run by organized crime groups, which operated card rooms, betting shops and cockfighting rings. These groups became even more powerful after the country gained independence. However, during the 1960s and 1970s the government cracked down on organized crime and succeeded in stamping out illegal gambling and betting.
While the industry is now tightly regulated and controlled, the traditional attraction to gambling among the country's Malay and Chinese populations lives on. Singaporeans enjoy casino gambling and sportsbetting, and residents spent large amounts of money each year playing internet casino games and wagering with foreign-licensed online bookies.
Chinese New Year
The large Chinese population in Singapore has led to Chinese New Year being the country's most popular festive occasion. Gambling during these festive two days is a central part of the experience, with everyone from hardened to occasional gamblers taking part in traditional Chinese games.
Problem gambling
British colonial administrators first began to pay attention to problem gambling during the early 19th century, with Sir Stamford Raffles attempting to ban it due to social problems associated with it. In 2011 the National Council for Problem Gambling conducted a survey which found that gambling addiction is on the rise in the country, largely due to the increased popularity of gambling online. The survey found that of 1,000 internet users, 30% had gambled online during the past year. 
Anti-gambling movements 
Opposition to gambling in Singapore has historically been promoted on the state-level; British colonial administrators and later the government of independent Singapore. There has never been a major push by private citizens or civil society groups for restrictions on it. This can be partially explained by the fact that for decades the state has been active in curbing the activity, with or without public pressure to do so.
Casinos in Singapore
Singapore has only two casinos but has become the world's third-leading casino hub in only four years. In 2012 the city's two casinos, Marina Bay Sands and Resorts World Sentosa, earned $5.85 billion in revenue, trailing only Macau and Las Vegas and ahead of Atlantic City. Both are massive integrated resort casinos modeled after those found on the Vegas Strip.
The government legalized casino gambling on the condition that the industry would cater primarily to foreign tourists rather than locals. For this reason it requires residents of the country to buy an $80 daily pass or $1,600 yearly membership in order to enter either of the casinos.
Resorts World Sentosa
The Resorts World Sentosa became the first legal resort casino in Singapore's history when it opened on February 14th, 2010. It was also one of the most expensive construction projects in history, costing $4.93 billion and taking almost three years to finish. It is an integrated resort with six hotels containing 1,840 rooms total in addition to restaurants, entertainment venues and retail stores.
The casino floor is massive, with 500 gaming tables and 2,400 slot machines. Customers can play blackjack, baccarat, roulette, poker, Pai Gow and Tai Sai, among others. Resorts World Sentosa is owned by Genting Singapore, a division of the Malaysia-based Genting Group.
Marina Bay Sands
The Marina Bay Sands is operated by Sands China, the Asian branch of Sheldon Adelson's global casino empire. It is one of the world's most expensive construction projects, coming with a price tag of $5.7 billion. In addition to a massive casino floor it also boasts thousands of hotel rooms, a convention center, entertainment venues, restaurants and luxury retailers.
The casino floor spans four levels and 15,000 square meters; visitors can play at an astounding 600 gambling tables and 1,500 slot machines. Standards Vegas-style table games like blackjack, roulette, poker and baccarat are offered as well as Chinese games.
Online casinos in Singapore 
Singapore has some of the world's most restrictive laws when it comes to online casino gambling. The government has chosen not to license or regulate any sites, and in 2013 it announced that it would block the use of online casinos, online gambling advertisements and financial transactions related to gambling.
However, at the time of writing the block hasn't yet come into effect. Singaporeans have the option of playing at many foreign-licensed online casinos. Many of these sites offer support in Mandarin and Bet365 Casino even accepts deposits in the Singapore dollar. Some popular sites among Singaporeans are Bet365 Casino, Casino UK, Royal Panda Casino, All Slots and Mr. Green Casino.
If the ban comes into effect it will be much more difficult for Singaporeans to enjoy casino gambling online. Until then, there is no shortage of options at their disposal.
Sportsbetting in Singapore 
The traditional favored betting event in the country is cockfighting, although the post-colonial government has worked hard to crack down on the activity and it is now practiced only underground. Singapore has a closed sportsbetting market stemming from the Betting Act of 1960, which banned private bookmakers. For decades the only legal form of betting was placing wagers on horses through the Singapore Turf Club.
Since 1999 football betting has been legal, and Singapore Pools now takes wagers on football matches in addition to operating a lottery. Residents of the country can place bets on the S-league, English Premier League and international football through Singapore Pools.
However, it remains a monopoly market with no other company licensed to accept wagers. In addition, horseracing and football are the only events on which bets can be placed. For these reasons, sportsbetting remains heavily restricted.
Online Sportsbetting in Singapore 
The government of Singapore does not license or regulate the online sportsbetting industry. Anyone operating an online sportsbook in the country is doing so illegally. In 2013 the government announced that it would block all gambling and betting sites, advertisements and financial transactions related to the activity. If successful, Singaporeans would no longer be able to bet online.


However, at the time of writing the ban was not yet in effect and residents still bet extensively with foreign-licensed bookmakers. The majority of reputable international bookies accept wagers from Singaporeans, including sites like BetVictor, Bet365, Ladbrokes, Dafabet, Unibet and Paddy Power. BetVictor, Bet365 and Ladbrokes each offer support in Mandarin as well as accept deposits in the Singapore dollar. Some other sites do as well. As long as the block is not in effect, Singaporeans will continue to wager online in large numbers.
Poker in Singapore 
Poker is popular in Singapore and can be played in both the Marina Bay Sands and Resorts World Sentosa. Both casinos offer Texas Hold'Em and Caribbean Stud versions of the game. While it is popular, poker is secondary to blackjack, baccarat, Pai Gow and Tai Sai amongst both domestic and foreign casino goers. Lastly, poker can only be legally played in the country's two resort casinos. There are no licensed small casinos or card rooms.
Online Poker in Singapore
Online poker is illegal in Singapore. The government does not issue licenses or regulate the industry, thus not collecting any tax revenue from it. Some voices in business and government have argued that it would be beneficial for the state to issue at least one online poker license, making it able to protect youth and the vulnerable from problem gambling as well as collect tax revenue.
The government has not been receptive to the idea and in 2013 announced that it would block all internet gambling sites (including poker), advertisements and financial transactions related to the industry.
However, at the time of the writing the block was not in effect. Singaporeans are able to play poker at a variety of online networks, including Poker Stars, Full Tilt, Bet365 Poker and Carbon Poker. PokerStars and Bet365 Poker offer support in Mandarin. As long as the block isn't in effect, residents of the country are free to play online poker as they wish.
Bingo in Singapore
Bingo games became illegal when the 1960 Betting Act banned all forms of private gambling. It is also not available in either of the country's two casinos, the Resorts World Sentosa and Marina Bay Sands. Those desiring to play land-based bingo can only do so illegally.
Online Bingo in Singapore
The government does not license or regulate any internet gambling sites, including bingo. In 2013 it announced that it would block gambling sites, advertisements and financial transactions related to the industry. However, at the time of writing the block has not come into effect. Residents of the country are free to play bingo at a variety of foreign-licensed sites, including Bet365 Bingo and Bingo Palace. Bet365 Bingo accepts wagers in the Singapore dollar.
Image credit: William Cho