Legal Gambling Aspects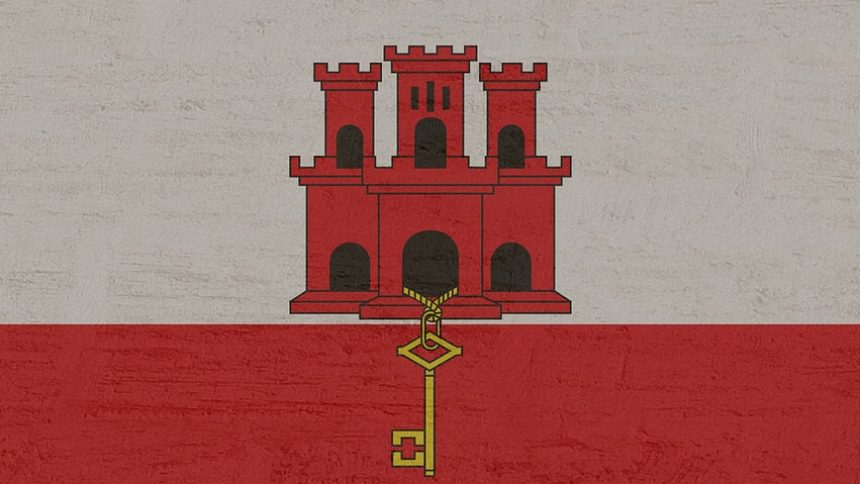 Gibraltar Gambling Laws
20th November 2015
Being a British Crown Dependency, Gibraltar is an interesting case in the gambling world. Even though the United Kingdom is responsible for the "Rock's" foreign affairs, it still functions as an independent governing body with its own laws and regulations, not to mention its very low taxation rate, which makes it attractive to operators.
Gibraltar is one of the largest jurisdictions in the world for online gambling, holding 60% of the online gambling and betting market. While the small rocky "country" has a population of 30,000 people, Gibraltar definitely rules as the online gambling king!
History of Gambling in Gibraltar
Gibraltar has a complex history, since it was first home to the Phoenicians, then Carthaginians and Romans before being occupied by the Visigoths, Moors and then the Spaniards. In the 18th century it was captured and ceded to the British and has been a part of Britain ever since. Today it's an autonomous Crown Dependency, but for years it became a base for the British Royal Navy.
After World War II, the lottery was set up in 1947 to finance a housing project to aid those who had to evacuate Gibraltar during the war.
Once, Gibraltar's main source of income came from the military, but in recent years most of the small crown dependency's revenue comes from its online gambling industry and internet based bookmakers, which have been operating since the late 1990s and early 2000s. Its casinos were licensed in 2005 under the Gambling Act of 2005.
History of Online Gambling in Gibraltar
Gibraltar is one of the oldest online gambling jurisdictions, licensing online gambling sites as far back as 1998. It's one of the world's key online gambling hubs and currently hosts and licenses some of the biggest online gambling and sports betting sites in the industry. Originally, the licensing and regulation fell under the remit of the Gibraltar Regulatory Authority (GRA), which became incorporated into the Gambling Division of the Government of Gibraltar.
In 2005, the Gambling Division of the Government of Gibraltar was appointed to operate under the Gibraltar Gambling Commissioner once the Gambling Act of 2005 was passed. This introduced a new legislative framework for online gambling regulation in Gibraltar.
Today, it hosts more than 25 online gaming and betting companies, and is one of the largest employers in Gibraltar. The British Crown Dependency grants licenses for bookmakers, betting intermediaries, gaming operators, gaming machines, lottery promoters, pools promoters and remote gambling sites.
Culture of Gambling in Gibraltar
Gibraltar is a small community comprised of 30,000 residents. Gambling on the island is not a big industry with the local clientele, nor is it a prime casino destination like Monaco with glitzy fin de siècle casinos and glamorous image. There are only three land-based casinos in Gibraltar, all of which are Las Vegas style, featuring traditional and popular table games.
Land-based bookmakers are not really prevalent in Gibraltar, and even high-street chains like William Hill only operate shops on the UK mainland. However, there are no rules preventing locals from engaging in online sports betting should they wish to make a wager.
Casinos in Gibraltar
Gibraltar might be a big player on the online gambling market, but when it comes to land-based casinos, the Rock is thin on the ground. At the moment it appears there is only one functioning casino.
Gala Casino
Once located in the Rock Hotel, this casino as moved to the Ocean Village Marina. There are traditional Vegas-style table games available here at the casino, carrying games for low stake to high roller play, as well as 170 slots. There is also a bingo club and a Champagne bar.
Online Casinos in Gibraltar
While land-based casinos are not really abundant in Gibraltar, the small jurisdiction certainly makes up for it in the online arena. Online casinos mean big business and make up 15 percent of the local economy and employs around 12 percent of the population! Some of the industry's biggest names can be found in Gibraltar, like bet365, 888 Casino, casino.com, among others.
Sports Betting in Gibraltar
There are no land-based sportsbooks in Gibraltar, and even though sports betting giant William Hill is locally operated, all their shops are located on the mainland UK. However, there is an abundance of sports betting options for locals in the online sector open for residents in Gibraltar.
Online Sports Betting in Gibraltar
Some of the world's biggest bookmakers are based in the Gibraltar jurisdiction, and thanks to being featured on the UK's "White List", which allows for e-gaming companies to advertise in the UK and also provide their services to British gamblers, catering to one of the biggest markets in the industry. Many of the UK based gambling companies relocated or set up shop in Gibraltar due to the lower tax rates, including giants like William Hill and Ladbrokes.
Bingo in Gibraltar
All forms of gambling are legal in Gibraltar, and bingo is no exception. There aren't so many bingo halls dotted around Gibraltar, but there is a huge bingo room at the Gala Casino where games are held daily.
Online Bingo in Gibraltar
There are numerous online bingo sites licensed in Gibraltar. With many of the resident big names, like bet365, William Hill and Ladbrokes all offering their own bingo sites, and independent names like Moon Bingo and Sing Bingo as well.
Poker in Gibraltar
It's possible to find a game of poker in the Gala Casino, but since the casino scene is not so big in Gibraltar as in other gambling meccas, it's not that easy to find a game outside of the tables of the Gala Casino. However, because of the flourishing online gaming sector, residents can always find a good game of Texas Hold'em or other variants online.
Online Poker in Gibraltar
Like with any other form of online gambling or e-gaming, there is plenty to choose from in Gibraltar. Big names like bet365, William Hill, 888 Poker, Ladbrokes and BetVictor all offer poker games for online players, and are considered some of the best in the world!
Lottery in Gibraltar
The Gibraltar Government Lottery began life back in 1947 in a bid to raise money to help build houses for the local population who came back after having been evacuated in World War II.
Today, the lottery takes place in 24 draws a year, with 21 bi-weekly draws, and then three special draws including the Christmas one. Unlike the lottery in other countries, the Gibraltar lottery follows a similar structure to the Spanish one, where a ticket can cost between 10-20 GBP depending on the draw, and can be sold in "shares". The prizes also vary based on the ticket cost. There is a cap on the amount of tickets sold at 20,000 and there are 23 winning numbers in the draw.