Gambling Guide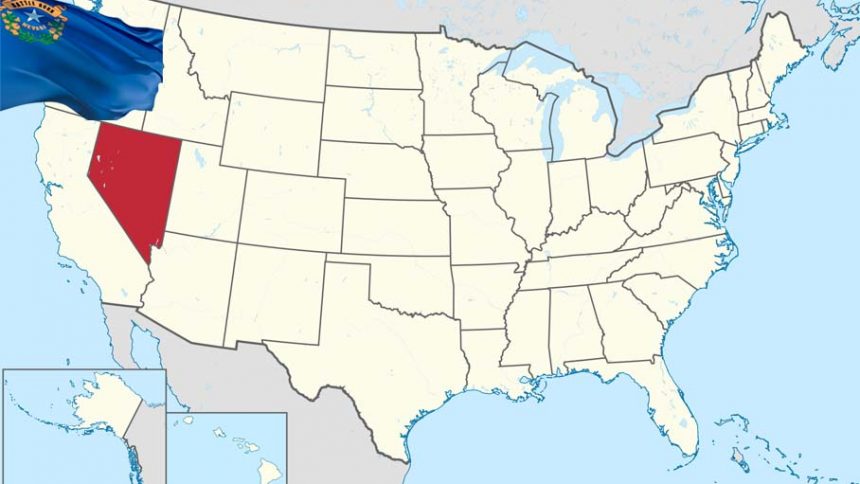 Nevada Gambling Laws and Regulations
31st May 2016
Nevada gambling laws and regulations are essential parts of the US gambling laws since the state is the mecca of gambling in the United States. Gross gambling revenue of Nevada is more than $11 million, which is almost three times more than the gross gambling revenue of the second most popular gambling state, Pennsylvania.
Nevada Gambling History
Nevada gambling history and Las Vegas gambling history have developed hand in hand since Las Vegas has been the heart of the gambling activities in Nevada since the 1930s. As a matter of fact, Las Vegas is the heart of gambling in the whole United States of America, which gives it the notorious name the Sin City.
Before the 1930s, there were no proper gambling regulations in Nevada. In 1931, Governor Fred B. Balzar offered the first draft of the Nevada Gambling Laws. According to this law, a person had to obtain a local license from the county sheriff and a local authority if there was one, in order to be able to operate a casino. At that time license fees were $25 per month for each table game and $10 per month for each slot machine. According to the Nevada gambling regulations of the era, the state and the county cut 25% each and the city or town got 50% of the fees.
An important criterion was that the applicant had to be an American citizen. In other words, a foreigner wouldn't be able to open a casino in Nevada at that time. Obviously, the lawmakers of Nevada in the 30s didn't think that the state would be the gambling haven of the world not long after.
The most important catalyst which enabled Las Vegas, therefore Nevada, to earn the top stop in the gambling world of the United States was the rapid development of transportation in the second half of the 20th century.
After the WWII, the United States' industry reached a new level as mechanization became an essential part of the American lifestyle. It became impossible to imagine an upper-middle class individual without the possession of a car. Thus, it was easy for people to commute from the rich parts of California to Las Vegas to gamble for a day and go back to normal life. Western Airlines launched flights to Las Vegas bringing it closer to the East Coast. Las Vegas began to swarm with people who wanted to be mesmerized by the bright lights of the City of Sin. Las Vegas became the Disneyland for American adults.
Nevada lawmakers set a proper taxing method in 1945. The initial tax amount was 1% of the gross casino revenues exceeding $3,000. This method was not much of a success since in the first years, the state generated around $100,000 annually which didn't mean much for the state. Another important development of the era was the creation of the Nevada Tax Commission to regulate casino gambling in the state.
Nevada became appealing for many criminals and casino owners. Many California casino operators relocated to such cities within the borders of Nevada as Reno and Lake Tahoe. Well, the smell of money called the trouble. Nevada would never be the same again.
The regulatory development of Nevada gambling continued with the 1949 amendments to the Gaming Act. These amendments allowed the Gambling Commission to control casino employees. Betting on Horse Racing was legalized in the same year. Major casinos started to accept wagers on sport events.
Casinos kept gaining importance gradually in Nevada. In 1959, the gaming industry generated 21.9% of the state's taxes. Casinos created jobs for locals and contributed to the economy immensely. By the late 60s, gaming taxes became the major source of income for the state.
Until 1977, Nevada was the only state with licensed gambling as the Nevada gambling laws didn't allow the licensees to operate in other states. However, this law was changed in 1977.
This was the summary of the gambling regulations before the millennium. With the increase of online casino in early 2000s, Nevada online gambling laws and US online gambling laws had to be revised properly. In 2011, a Gaming Control Act bill was introduced to regulate online poker in Nevada. This development marked the genesis the best Nevada online poker sites. Along with online poker, Nevada online casinos also had legal guidelines.
The only major issue in the state is about the Nevada daily fantasy sports sites which do not have licenses to operate in the state. The Major US DFS operators such as DraftKings and FanDuel do not want to obtain gambling licenses claiming that DFS is not gambling. Nevertheless, Nevada lawmakers seem to agree to disagree with them.
Main Points of Nevada Gambling Laws and Regulations  
Gambling is a $50 billion industry in the USA and one fifth of the total revenue is generated only in Nevada. Casinos of Nevada pay the lowest gambling tax in the USA. However, it is still a huge income for the state. Casinos are subject to 6.75% tax on gross gaming revenue. If the casinos have more than 15 slot machines, they pay $250 annual fee for each machine.
Employees have to obtain gaming work permit in order to be able work at Nevada casinos. This means that all the casino workers are registered in the state government's system. It is also possible to look for a casino job in Nevada through the website of the Nevada Gaming Commission.
The Nevada and Las Vegas gambling age is 21. Individuals under the age limit cannot gamble, purchase or consume alcohol within the state limits. Children are not permitted close to game tables and slot machines. Individuals can carry open alcoholic beverage containers on the streets; but don't do the same in the car unless you want to get penalty.
Taxes on Gambling Winnings in Nevada
This part is important if you want to know how to gamble in Las Vegas for the first time. Nevada gambling laws requires gamblers to pay between 25 and 30 percent of their winnings as gambling tax. If the player is foreigner, this amount is 30%. However, the taxing system a little bit complicated than it looks.
The Internal Revenue Service (IRS) cuts 25% if the amount of winning is over $5,000. This rule is valid only for the American citizens. If a person's winnings are over a certain limit, casino prepares an IRS Form W-2G in order to indicate the winnings and the tax amount officially.
The winnings are reported to the IRS if the amount paid to a player is minimum $600 for lotteries, sweepstakes and $1200 for bingo games and slot machines. Table game winnings are hard to keep track of. Therefore, they are not usually reported to IRS.
There is another important point regarding Nevada gambling laws. Players can claim gambling loss as tax deduction unless their winnings are less than their losses.
Major Nevada Gambling Cities and Casinos
Las Vegas is the heart of the gaming business in Nevada. The most significant Las Vegas casinos are Aztec Inn Casino and Hotel, Golden Nugget Las Vegas, Stratosphere, El Cortez and La Bayou.
You haven't heard the names of the super famous casinos in the list of casinos in Las Vegas? Well, this is because they are all located in Paradise, which is an adjacent city to Las Vegas. The major casinos in Paradise are Bellagio, Caesars Palace, Cosmopolitan of Las Vegas, Luxor, Hard Rock Las Vegas, Mandalay Bay, MGM Grand, Monte Carlo, New York-New York, The Mirage, The Venetian and Wynn Las Vegas.
Yes, this view is actually the city of Paradise:
There are other cities which welcome thousands of gaming enthusiasts as well. Most of the casinos are located in the Clark County which encompasses Las Vegas and Paradise. If you visit Laughlin, you can see such casinos as Aquarius, Avi, Colorado Belle and Harrah's Laughlin.
Another important gambling city of Nevada is Reno. The top 10 casinos in Reno include Peppermill Reno, The Little Nugget, Atlantis, Grand Sierra, Eldorado, Silver Legacy, Western Village, Harrah's Reno, Circus Circus Reno and Sands Regency.
The other major gambling location in Nevada is the region of South Lake Tahoe. Especially the Washoe and Douglas counties have the major casinos. The major casinos in South Lake Tahoe are Cal Neva, Bill's Casino, Hard Rock Lake Tahoe, Harrah's Lake Tahoe and Harvey's Lake Tahoe.
Best Online Casino Sites in Nevada
As we already stated that US online gambling laws are quite strict in terms of allowing off-shore online gaming operators to operate within the borders of the USA. However, it doesn't mean that there are no legal online casinos in Nevada. You can check the full list of the best US online casinos at Gambling Herald.
One of the major online gambling sites in Nevada is Bovada. US players can enjoy online slot games, table games and also sports betting at Bovada. New players receive 100% up to $3,000 online casino signup bonus. If you want to know more about the casino, read our Bovada Casino review.
Another big online gambling site which is allowed by the Nevada gambling laws is Slots.LV. The welcome bonus package of Slots.LV consists of 100% up to $5000 welcome bonus. Read the Slots.LV casino review to know more about this US online casino.
If you are looking for a US bitcoin casino, then you can head to Sloto Cash Casino to enjoy a wide variety of online casino games. The welcome bonus offered by Sloto Cash Casino is 400% up to $4000. It is definitely one of the best online casinos in Nevada. You can learn the details about the casino through reading our Sloto Cash Casino review.
Best Online Poker Sites in Nevada
One of the best online poker sites in Nevada is no doubt WSOP (World Series of Poker). There are different tournaments with big online poker bonuses and promotions. It is definitely one of the major online poker destinations for Nevada players.
The other legal online poker site in Nevada is Real Gaming. Although it lacks proper bonuses and promotions, it is safe and available to all Nevada players.
Daily Fantasy Sports in Nevada
Daily fantasy sports in the United States is a highly debated topic as lawmakers and US DFS operators seem to be on totally opposite sides when it comes to defining DFS. US Daily Fantasy Sports operators claim that DFS is not gambling as many lawmakers believe that it falls into the category of gambling. The same arguments are surrounding the legalization process of daily fantasy sports in Nevada.
Most DFS fans in Nevada seek to find answers to these two essential questions: what are the best daily fantasy sports sites in Nevada currently and when will DraftKings and FanDuel be legal in Nevada. Our answer to these questions is simple: you can't open an account in any daily fantasy sports site as there is no legal DFS operator in Nevada currently. The reason is not that DFS is illegal in the state. The only requirement for a DFS operator to accept Nevada players is that the operator has to obtain gambling license. In October 2015, the Nevada attorney general stated that DFS is gambling. Therefore, DFS operators can operate within the state borders only if they obtain proper licenses.
As the DFS sites in the US do not want to obtain licenses since they do not see daily fantasy sports as gambling, there is no legal DFS destination in Nevada currently.
Future of the daily fantasy sports in Nevada is not so dark, as a matter of fact, as the first operator applied for a license in last December. US Fantasy (USF) is the first operator who has applied for a Nevada gaming license. If their venture proves to be fruitful, then other US DFS sites may also consider getting gaming license to operate in Nevada.
Best Online Bingo Sites in Nevada
Nevada gambling laws are less strict in terms of online bingo activities. Therefore, major US online bingo sites can operate in the state. One of the best online bingo sites in Nevada is BingoHall. This online bingo platform is known for huge game portfolio and great online bingo promotions. Players start their online bingo adventure with $25 no deposit online bingo bonus along with 1,100% deposit bonus. It is one of the safe and legal online bingo platforms in Nevada. Click here for BingoHall review.
The other major US online bingo operator which has a Nevada gambling license is CyberBingo. It has been online for 20 years. It is known for daily promotions. You can celebrate any special day in the US playing a themed bingo game at CyberBingo. New players get 1,500% deposit on first three deposits. Read our CyberBingo review to learn more about this Nevada online bingo site.
Best Online Sportsbooks in Nevada
There are many big sportsbooks that you can wager bets in Nevada. One of the biggest Nevada online sportsbooks is Bovada. It offers bets from NFL to MLB, NHL, US elections, motorsports and many other sports. It is quite reliable and known for offering fair odds. To know more about the Nevada online betting site, read Bovada Sports review.
Another US-oriented online sportsbook is GTbets. It is one of the best US online sportsbooks available to Nevada players. The betting events are mainly such US sports as baseball, baseketball, ice hockey, football and Nascar. New players receive 100% cash bonus up to $250. Read GTbets review to know more about the GTbets promotions, language options, payment methods, restrictions and more.
MyBookie Sports is another major online sportsbook which accepts Nevada players. It is possible to bet on the most major sports events in the US and rest of the world. You can even bet on celebrity dead pool 2016 if you wish. New players get 50% up to $1000 welcome bonus. Here is a detailed MyBookie Review.
BetOnline is another famous US sportsbook with wide variety of betting options. You can bet on most of the major US and international sports events at BetOnline. Welcome bonus grants 25% max $1000 to new players. This BetOnline Review has all the information that you need about the Nevada online sportsbook.
Best Online Lotteries in Nevada
Nevada gambling laws regard online lotteries same as any other types of online gambling. Nevada online gambling laws put pressure on off-shore online lotto sites. However, the ones which get license can operate in the state.
One of the best online lotto sites in Nevada is Icelotto. Players can purchase the land-based and online lottery tickets through this system. Nevada players can buy both UKLotto and PowerBall tickets, for instance. In order to hit the PowerBall jackpot, players do not have to get out of their homes anymore. There is also 100% up to €25 welcome bonus which is not offered by land-based lotteries. Here is a detailed Icelotto Review.
Another top Nevada online lotto site is Lotto Palace. Players can buy lotto tickets from all over the world. Being in Nevada is not an obstacle to buy online lotto tickets of Spanish El Gordo. Check the Lotto Palace Review to learn more about how to buy online lotto tickets in Nevada.