Latest News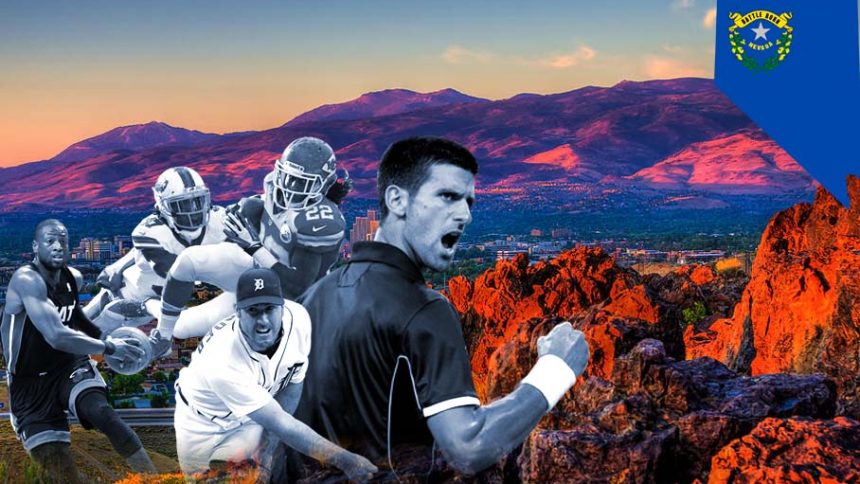 Nevada Sportsbook Revenue Soars Up in April Thanks to Gross Handle
30th May 2016
According to US online gambling news, Nevada sportsbook revenue rose immensely in April thanks to record hand although casino revenues showed a declining trend.
Nevada Gaming Control Board's data revealed that Nevada casino gaming revenue fell 2.4% to $876.1 million compared to gambling revenue of March which amounted to $922 million. However, Las Vegas did better than the rest of the state since Las Vegas casino gambling revenue fell only 1.5% to $491.2 million in April.
Game and table win for April in Nevada increased 4.1% year-over-year to $308.6 millio. However, the fall resulted mainly due to the slot win which comprises the major part of the gambling revenue of Nevada. Slot revenue saw a sharp fall as immense as 5.7% and brought $567.4 million revenue.
Despite the sharp fell in the casino gaming revenue in the state, Neveda sportsbook revenue skyrocketed to $13.5 million which is 70% more than year-over-year. Nevada sportsbooks definitely enjoyed record revenue in April 2016.
The main reason of the increased revenue of sports betting in Nevada stemmed from the fact that best US online sportsbooks and offline bookies of Nevada took way more wagers than ever. The massive handle brought $292 million during April, which is $40 million more than the gross revenue betting revenue of Nevada sportsbooks in April 2015.
Nevada Sportsbook Revenue Skyrocketed Thanks to Basketball and Baseball Bettors
Basketball and baseball bettors contributed to the Nevada sportsbook revenue increase immensely. NBA and NCAA bettors brought $130 million in handle while MLB bettors contributed to the Nevada sportsbook revenue record with $124 million in handle.
The "other" betting category also increased significantly in revenue especially thanks to UFC 197 wagers. The betting revenue gained through the wagers of this category rose almost 40% to $5.2 million.
The massive handle brought also loss to Nevada sportsbooks as many bettors manage to guess the winning side. Especially football bettors cashed in over $4.7 million-worth of winning tickets.
Despite the rising sports betting revenue and declining casino gambling income, Nevada is still the most popular and successful state in terms of gambling and revenue gained through gambling related activities. The reason behind Nevada's gambling success lies behind the state's liberal attitude towards gambling. Nevada gambling laws and regulations allow many big legal gambling and betting companies to operate in the state. Therefore, many Americans and foreign tourists flock into the silver state.