Legal Gambling Aspects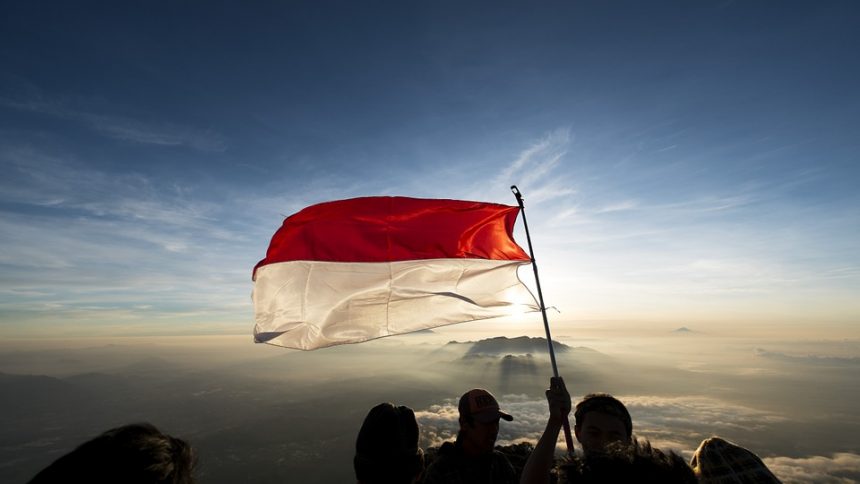 Monaco Gambling Laws and Online Casinos
23rd November 2015
Located on the French Riviera, Monaco is one of the smallest countries in the world. This sovereign city state, or microstate, is ruled by House Grimaldi, and is a glamorous bubble tucked in the south of France famed for its exquisite casinos. In addition to its casinos, luxury hotels and sandy beaches, Monaco is also known for its banks, popularized for being a tax haven. However, when we think of its capital Monte Carlo, it's hard not to imagine lush casinos with red carpets, gold gilding and marble topped roulette tables.
History of Gambling in Monaco
Monaco might have the reputation for being the playground for the rich and famous, but the small principality has not always been so flush. To understand how Monaco and its capital Monte Carlo have become the iconic gambling hub it is today, it's important to understand a bit about Monaco's past.
Monaco's Early Days
Monaco began life in the early 13th century as a colony belonging to the Italian city-state of Genoa, before French Revolutionary forces captured it in the 18th century. However, Monaco became the city-state that passed itself from country to country, since it was gifted to Sardinia after the Battle of Waterloo in 1815, when it was given to the island as protectorate. But things were not smooth sailing for Monaco's ruling families the Grimaldis, since conflict with Sardinia led to monetary problems.
Almost Bankrupt
In the mid 19th century, Monaco and the Grimaldi family were on the verge of bankruptcy. Not only was the principality trying to fend off Sardinia from annexing the small state, they lost the towns of Mentone and Rocquebrunne, which provided the state's main income from olive, orange and lemon production. At this point, Monaco needed to find a new way of making money.
The First Casinos
Gambling was legalized in 1854, so Prince Charles III established the first casino in La Condamine, but this casino proved to be a failure, but many attempts by the Grimaldi family were put into action, and the doomed casino was relocated to various parts of Monaco.
However, with the failure to get the casino off the ground, the Grimaldis sold the concession to the French, which was picked up by François and Louis Blanc, who had great success with their casino in Bad Homburg.
Rebranding of Monte Carlo
The Blancs picked the site known then as Les Spelegures for the site of their casino. However, the original name, which translates to "Den of Thieves" proved to be an image problem for the new casino. The new owners petitioned Prince Charles III to change the name to Monte Carlo, "Mount Charles". The area was cleaned up and the opening of the Le Grande Casino de Monte Carlo in 1858 in time with the new railway proved to be a success and a cash cow for the principality, not only attracting wealthy clientele, but also more business. Eventually, Monaco flourished, housing its own opera house, museums, shops and luxury hotels. In fact, it made so much money that in the end, Monaco struggled to collect tax and could not afford to do so. Since then, it's become a tax haven attracting rich and affluent residents.
History of Online Gambling in Monaco
Monaco's casinos might be famous, but in the online world it's kept itself to a low profile. Since the principality is trying to keep its gambling as a national business and not a national pastime, the local laws regarding gambling are rather unusual.
In fact, Monaco's citizens not only are not allowed to gamble, but they can't even set foot inside a casino unless they work there. Although, this law excludes the foreign nationals residing on Monaco, which makes up 80% of the population anyway. You can read the detailed story of why Monaco citizens cannot gamble in Monaco on Gambling Herald.
However, gambling laws in Monaco are informal, and only comprise of five sections stipulating that citizens are forbidden to gamble, the minimum age for gambling is 18, and regulate authorizations and employee conduct. The laws, however, leave online gambling a grey area since it's not even mentioned at all. This means that citizens can still partake in online gambling on foreign sites, although there was an initial plan to ban citizens from gambling on foreign sites, but the motion was rejected.
There is the possibility that France may extend their jurisdiction to Monaco, which carries many strict laws and rules for licensing. If this were to happen, then online gambling would be limited to sports betting, poker and slots.
Culture of Gambling in Monaco
Going to a casino in Monte Carlo will be a very different experience to one in Las Vegas or Macau. While there is an overlap with the games and even in the casino culture, they're a world apart.
Monaco's casinos sport elegant European style and culture, where a dress code is imposed and you get to gamble in glamorous rooms decked out for royalty. In a place like the Le Grande Casino de Monte Carlo, designed by the same architect who created the Opera Garnier in Paris, you're not going to want to recreate the scenes from Fear and Loathing in Las Vegas. Monte Carlo sees gambling as a pastime that is about amusement, pleasure and excitement, all while maintaining an exclusive, aristocratic attitude.
However, the casino culture prevalent in Monaco is for the tourists and foreign nationals only, since locals are banned from even entering a casino unless they work there. This strange law also sets Monte Carlo apart from other gambling Meccas like Las Vegas, but if you understand Monaco's past, it's easy to see why.
The motivation behind Monaco's first casino was to avoid bankruptcy, so Monaco wanted the money spent in the casinos, but not to be flittered away by locals with a gambling addiction.
Because of this law, you'll have to show your passport at the door before entering one of the famous Monte Carlo casinos to prove you're not a citizen of Monaco.
Additionally, there are restrictions, like the dress code put in place to enter a casino, and sometimes you'll even have to pay an admission fee to go into some of the rooms.
The general etiquette in Monaco is very similar to France, although there is an emphasis on respect for privacy. Perhaps for this reason cameras and recording devices are not allowed inside casino premises.
The casino games in place in Monaco are strongly European, with a focus on table games. In fact, European Roulette was invented here by the original pioneers of Monte Carlo's first casino, and it was only in the recent decades that the game has been allowed in casinos located outside Monaco.
Casinos in Monaco
While Monaco might be modest in its number of casinos, it's the quality of its casinos that make it the gambling Mecca of Europe. A casino in Monte Carlo is more akin to a lavish palace than the brightly light complexes in other cities. It's a special occasion where a dress code is enforced and going to a casino is truly the playground of the rich, powerful and elegant.
Casino de Monte-Carlo
The original casino in Monte Carlo, Monaco's pride and joy is the creation of Charles Garnier, the architect behind Paris' Opera Garnier. The gaming lounges in the Casino de Monte-Carlo is decked out with sculptures, paintings and stained glass windows. It's a jewel from the Belle Epoque and boasts a complete collection of prestigious table games.
The European lounges have games of Roulette and 30/40 and slot machines, whereas the private lounges have a selection of European and English Roulette, 30/40, Chemin de Fer, BlackJack or Craps.
Casino Café de Paris
The Casino Café de Paris is one of Monte Carlo's best-known meeting places. If you want a break from the European elegance of the Casino de Monte-Carlo, then the Café de Paris offers American gaming with a Grand Prix inspired décor and games of American Roulette, Blackjack and Craps. You'll also find slot machines, sports betting and video poker in the Salon Grand Siècle. If you're hankering for American table games, then this is the place to visit.
Sun Casino
Players with energy make a beeline to Sun Casino in the Monte Carlo Grand Hotel. This American style casino features the trendiest games out there and also has a very relaxed atmosphere. A good bet for those wanting to get down and dirty to a poker room dedicated to a game of Texas Hold'em No Limit.
Bay Casino
Bay Casino is the location for those wanting to play games without spending a ton of money, since it's the first casino to introduce bets starting at one cent and is also Monte Carlo's newest casino. It has a contemporary design with the player's comfort in mind.
Online Casinos in Monaco
Monaco might be the playground for the rich and famous coming to live it up in its glitzy casinos, but when it comes to the World Wide Web of gambling, the glamorous Monegasque casino scene simply doesn't go well with the culture of online casino gaming. There are no online casinos based in Monaco, although foreign sites are accessible, and in fact, the lack of any gambling law regarding foreign online casinos means that native Monegasques can gamble from home, even if they're not allowed inside their local casino.
However, there is the risk that France might expand its jurisdiction in the matter to include Monaco, which would certainly put an end to access to online casinos from inside Monaco, since the French regulations limit the kind of gambling permissible online, which at present only includes poker, sports betting and slots. For the time being, Monegasques can enjoy the online casinos which accept Monaco players as there are plenty of them out there. Monaco online gambling sites are mainly the offshore based online casinos which actually offer the best online casino bonuses and online gambling promotions. If you are wondering about how to gamble online in Monaco, you can check one of our online casino partners which offer lucrative bonuses and wide range of online casino games to players from Monaco.
Here are the exclusive online casino offers for players from Monaco:
[flipping-card id=2]
Sports Betting in Monaco
Monaco certainly has a reputation for sports, especially when you have an event like its iconic Grand Prix, which makes it onto the sports betting calendar at international sportsbooks the world over. Monaco even has its own football team, the Monaco Football Club, who play in the French Ligue 1. Sports betting is however non-existent in Monaco though. There are quite a few reasons for this.
Firstly, Monaco's citizens are forbidden by law to gamble, so as a result there are no land-based sportsbooks as in other countries. Secondly, because of Monaco's small population, and the fact it's usually tourists who attend events like the Grand Prix, the tiny country has a lack of sporting identity.
Online Sports Betting in Monaco
The story of Monaco's online sports betting goes the same way as the land-based sportsbooks, there simply aren't any. Monaco never sought to get into the online gambling market, leaving its gambling profits at the doors of its glitzy casinos, but since locals are banned from gambling, the reason for having no online sportsbooks is simply the same as for land-based ones, plus the fact that Monaco is simply not interested in taking its gambling online.
However, there is no regulation for international sportsbooks, so while locals are banned from gambling at land-based facilities, they can use international online sports betting sites where they can gamble. Online sportsbooks in Monaco are pretty much the same as the best online sports betting sites available worldwide. If you want to bet on sports in Monaco, you can choose any of the popular online sportsbooks and start betting on your favorite sports.
Here are the exclusive online internet betting offers for players from Monaco:
[flipping-card id=4]
Bingo in Monaco
When it comes to gambling in Monaco, the target audience is the rich and famous, and a game of bingo is hardly going to entice the high rollers. However, saying that, while the casinos might not hold a game of bingo, some of the hotels do. Bingo is not very popular in Monaco, but it is still possible to find a game in hotels or small entertainment venues.
Online Bingo in Monaco
There are no online gambling sites in Monaco, but foreign bingo sites are not blocked within the small state, so players can access bingo sites from abroad. Locals might not be allowed to gamble at home, but since international sites are unregulated by Monaco, citizens can play a game of bingo on foreign sites with no problems.
Poker in Monaco
While poker is envisioned as being the ultimate casino game, it might surprise some to discover that the very first poker tournament to be held in Europe's gambling capital was only as far back as 2004! The Monte Carlo Millions might have made its late debut, but today poker is a popular game in Monaco's casinos, and variations of the game can be found in the state's glitzy casinos.
There are private poker rooms and gaming tables offering games of Stud Poker, Texas Hold'em and video poker.
Online Poker in Monaco
There are no online sites based in Monaco for poker, since the principality is more focused on its land-based casinos, and online casinos lack that glitz and glamour for which Monte Carlo is famous. However, for poker players looking to get into a tournament in Monaco, they'll need to make a name for themselves to make it in. Since most tournaments have online qualifiers to determine the final table, players can get in by playing online poker. Otherwise, they'll need a lot of cash to get into the final table.
Since locals are banned from the casinos of Monte Carlo, and with online gambling being unregulated by Monaco, citizens of the small state can play a hand at international poker sites. Best online poker sites in Monaco include such online poker giants as PokerStars, Juicy Stakes Poker, Party Poker and Guts Poker. Almost all the best online poker sites are available for players from Monaco.
Here are the exclusive online poker offers for players from Monaco:
[flipping-card id=3]
Lottery in Monaco
Unlike other countries with legalized gambling, Monaco does not offer a national lottery. This is tied in with the law that local Monegasques may not partake in gambling activities, and the casinos themselves are targeted towards rich players who want high stakes games.
Online lotteries are however available to local players, since online gambling sites are unregulated by the Monegasque authorities.