Legal Gambling Aspects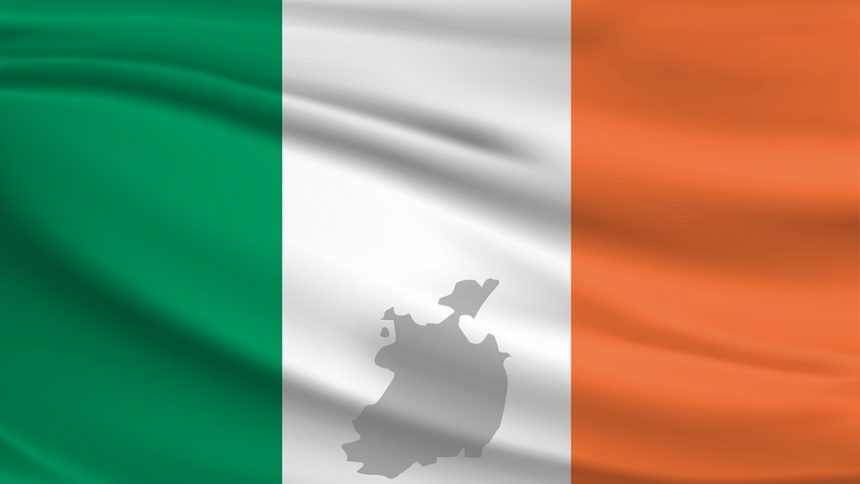 Irish Gambling Laws
23rd November 2015
The people of the emerald isle are known for being fond of a variety of gambling and betting activities. Most forms of gambling are legal and the Irish spend billions of Euros annually playing card games, electronic gaming machines and betting on sporting events.
Betting on horse races has historically been the most popular gambling activity in Ireland. This is due to the Irish historic passion for horses. In addition, betting on other sports as well as casino gaming is big business. As much as the Irish love playing casino games, their historic heart lies with betting. Ireland's gambling culture is tied to its unique history as a rural society relatively isolated from Europe.
History of Gambling in Ireland
Ireland has a long gambling history dating back to the pre-Roman period, long before Christianity was brought to the island. Archeologists have found dice and glass beads in ancient grave sites as well as evidence that "bone games" were played on the island during that time. While it's difficult to tell for certain, historians believe that all of these items were used in gambling activities.
Medieval Period
Being isolated from the rest of Europe, Ireland was slow in absorbing most cultural institutions from the continent, including gambling. Many modern casino games like blackjack, baccarat and roulette first appeared in Europe during the medieval era and gradually made their way to Britain first, then on to Ireland.
Gambling increased during the late-medieval period as England established a firm presence on the island during the 16th and 17th centuries. English playing cards and gambling pieces were brought to the island. Gambling and betting on horses enjoyed a lot of popularity during the medieval period but as Ireland's population was mostly rural, large gambling houses or casinos never developed like they did in some other countries.
English rule in Ireland
After several temporary occupations England firmly established rule over Ireland at the beginning of the 17th century. English settlers established large estates there. But while Ireland became a colonial possession of England and later of the British Empire, it was primarily governed by landlords and their agents, not the crown itself.
The landlords were concerned with making money, not policing the behavior of Irish peasants and townspeople. Therefore the authorities took a hands-off attitude toward gambling. During Ireland's 3+ centuries as a British colony there were no serious attempts to prohibit or regulate gambling. It wasn't until Ireland gained independence that the state began get involved in the gambling and betting industries.
The Irish Free State introduces regulation
The Irish Free State was established in 1922 after four years of civil war. The island now had an independent government with the power to manage the country's affairs. Soon after gaining independence it took steps to regulate the betting industry.
The 1926 Betting Act was the first comprehensive government regulation of gambling and betting in Ireland's history. Betting on horse racing and other sports had been common on the island for more than a thousand years, but the Betting Act meant that for the first time those taking wagers on sporting events would need to receive a license from the government.
The law revised again in 1931, keeping the spirit of the 1926 bill but changing some of the details. At the time, anyone found guilty of illegally taking wagers was subject to a fine of GBP 500l, a great sum at the time. But while wagering on sports was now subject to regulation, there was no state oversight of casino gambling.
Gaming and Lotteries Act
The Gaming and Lotteries Act (GLA) was signed in 1956 and created Ireland's first-ever system of national regulations. The act prohibited all forms of gambling except for lotteries and a small range of "games," defined only as games of skill. The bill formally prohibited casinos from operating anywhere in the country.
However, it left many loopholes and gambling houses were able to legally operate as "private members clubs." By requiring customers to sign up before playing, these businesses were able to get around the rules of the GLA. On paper Ireland had no casinos; in reality there were many of them, most being located in and around Dublin. Many of these clubs did big business. In 2006 the Fitzwilliam Club in Dublin would welcome an average of 300 visitors per night.
What the bill did succeed in doing was prevent the creation of large Las Vegas-style casinos. Private members clubs were small local gambling establishments which did not attract large numbers of visitors from outside of the community. As casinos didn't draw much attention to themselves, there was little public motivation for a serious anti-gambling movement.
These clubs were largely self-regulating, with some serving only those over the age of 18 or 21, some serving alcohol and some not, and some open 24/7. Most clubs hosted slot machines as well as table games like blackjack, baccarat, roulette and poker. The establishments were subject to business taxes but not required to pay the 2% gambling tax.
As for the lottery part of the bill, it allowed for the legal sale of lottery tickets for charitable purposes. No-for profit private or state-run lotteries were permitted. Due to this, Ireland did not create a national lottery until well after most Western countries.
Ireland gets a national lottery
During the 1980s Ireland was becoming increasingly urbanized and the economy was moving from agriculture to services. The government came under increased pressure to better fund public services like education and healthcare. Public officials began debating the creation of a national lottery to raise revenue to pay for these services.
In 1986 parliament approved the National Lottery Act, which allowed the state to sell tickets to anyone over the age of 18. Since then lottery has been one of the most popular forms of gambling among Irish, with individuals as well as groups pooling money to buy large numbers of tickets.
In 2014 the national lottery was privatized, with the government selling a 20-year license to a joint venture led by Camelot Gaming for $552. The sale was part of Ireland's agreement with the IMF following a stand-by agreement reached in 2010.
Gambling Control Bill
While the Gaming and Lotteries Act had formally prohibited almost all forms of gambling, numerous legal loopholes made it ineffective. Countless "private members clubs" operated throughout the country mostly free from government regulation. By 2009 an estimate €153 million was wagered at 20-30 members clubs in Ireland, even as casino gambling was formally illegal. As Ireland had no licensing system, there was no way to restrict the number of members clubs operating any given time.
Gradually more and moreconcerned citizens groups began to pressure politicians to change the current situation. In 2006 the parliament commissioned a report on what should be done to bring members clubs under control. The "Report of the Casino Committee" recommended that the government opt for regulation over prohibition.
The parliament began debating legislation that would create a licensing system and bring the gambling industry under tighter regulation. In 2013 the parliament passed a new bill to clearly define what was legal and what wasn't. It was intended to fully modernize gambling regulation by sweeping away all older legislation and replacing it with a new, comprehensive system. The bill had the following official purposes:
(i) to ensure fairness in the conduct of gambling;
(ii) to protect vulnerable persons, including children, from the risks to their well-being arising from gambling;
(iii) to ensure gambling is not used to facilitate or enable criminal or illegal activity; and
(iv) to ensure consumer protection and choice.
The Gambling Control Bill was written primarily to regulate casino gambling. It determined that only establishments with a casino license would be free to hold gambling activities, and that only 40 such licenses would be issued. No casino could host more than 15 gaming tables, ruling out Las Vegas-style "super casinos." The bill also created a Social Gambling Fund which used part of the tax revenue collected from casinos to fund prevention and treatment programs for problem gamblers
The Office for Gambling Control was created to make sure that casinos comply with the new regulations, the first comprehensive licensing and regulating body in Ireland's history. In addition to regulating land-based casinos, the Office for Gambling Control was given authority over online casinos.
History of Online Gambling in Ireland
Ireland has a long history of gambling and one of the world's high rates of internet connectivity, so the online gambling industry instantly became big business when it launched during the 1990s. Internet casinos, poker, bingo and betting sites sprouted up rapidly. Like most other countries, Ireland didn't have a framework in place to license or regulate this type of gambling, so internet users were free to play wherever and however they pleased.
Because Ireland didn't issue licenses to online gaming providers it was unable to create jobs or gain revenue from taxing the industry. Residents used offshore sites which didn't pay taxes to the Irish government. A combination of anti-gambling advocates pushing for regulation, politicians looking for new sources of tax revenue and business interests eager to get into the new industry created a broad movement for a licensing and regulation system.
After years of studying and deliberating over the proper response to internet gambling, in 2012 and 2013 the parliament passed landmark bills to license and regulate online casino gaming and betting for the first time. It came as part of an overall movement to modernize regulation of both online and land-based gambling.
Betting bill of 2012
Legislation didn't come until long after internet gambling had come to the forefront of the gaming industry in Ireland. In 2012 the parliament passed a bill requiring all providers of betting services, whether based in Ireland or elsewhere, to obtain a license from the government. All bookmakers would be required to pay a 1% duty on all revenue.
Gambling Control Bill of 2013
The same bill which brought Ireland licensed land-based casino gambling for the first time also created a system to license online casinos. Online casino sites, whether located in Ireland or elsewhere, would have to obtain a license in order to legally serve residents of Ireland.
Culture of gambling
The Irish people have a deep historical attachment to gambling activities. While various forms of gambling and betting have been practiced there since the pre-Roman period, horseracing has long been the favored betting event.
Gambling on card games rose in popularity during the late-Medieval period and many such as blackjack, baccarat and poker are now commonly played in Irish casinos. However, betting on sporting events and buying lottery tickets are the favored activities of most Irish gamblers. A 1994 survey found that 60% of Irish adults bought lottery tickets regularly (spending at least GBP2 per week).
Gambling and betting are closely tied to Ireland's traditional rural culture. As the central meeting place in the town or village, the pub was the place to play cards and wager on different events while drinking and socializing.
Problem gambling
The Irish people have a cultural attachment to gambling and in many cases it shows itself in the social problem of gambling addiction. While most people enjoy gambling as a harmless recreational activity, some pursue the next win so far as to put their finances, families and friendships at risk.
A 2010 study by the Institute of Public Health in Ireland found that roughly 1% of the population (roughly 45,000 people) have some problem related to gambling. It also found that problem gambling is increasing and that adolescents are at least twice as likely as adults to develop a gambling problem. Studies have shown that many problem gamblers in Ireland buy excessive amounts of lottery tickets.
Ireland has support groups and treatment centers for gambling addicts, although the problem is given the attention that it is in the UK and US, for example. The government now provides funding to prevention and treatment services via the Social Gambling Fund, but has not yet sponsored major anti-gambling campaigns. Ireland still has a long ways to go with regards to treating its problem gamblers.
Legal issues
In 1990 the EU Commission filed a claim against Ireland, arguing that the 1956 bill was incompatible with the recently signed EU treaty. The issue was dealt in private meetings between the two parties and was not publicized.
Casinos in Ireland
Ireland has long had casino gambling in private members clubs, small gambling establishments which were mostly self-regulating. In 2013 the parliament changed this by passing the Gambling Control Bill, establishing a central regulator to license and regulate casinos. The country now has 40 casinos, none of which can host more than 15 gaming tables.
Each casino is small by international standards, modeled after the English style "club" casino rather than the Vegas-style "mega-casino." Some of the most popular establishments are Fitzpatrick's in Limerick and the Fitzwilliam Card Club in Dublin. At these and other casinos customers can play slots as well as table games like blackjack, baccarat, roulette and poker.
Fitzpatrick's Casino Group
Ireland doesn't have any large casino providers such as who run the industry like in the US, UK, Australia and Macau. The largest casino company is Fitzpatrick's Casino Group, which started as a private member's club in Limerickin 1987 but now has a casino license and operates three establishments in Limerick, Dun Laoghaire and Tallaght.
Online casinos in Ireland
Online casino gambling is very popular in Ireland, as in most Western countries. The government first began licensing and regulating online casinos in 2013, with the Gambling Control Bill determining that any company providing land-based or online gambling services to Irish customers must obtain a proper license.
While all sites are legally required to have a licenses, residents are free to play at any offshore gambling site, licensed or not. Unlike in some other countries, winnings are not taxed by the government. Basically all reputable online casinos are available in Ireland, and most of them accept deposits in Euro. The most popular sites in Ireland are Dublinbet, All Slots, Spin Palace, CasinoUK and Bet365 casino, among numerous others.
Poker in Ireland
Poker has long been a popular game in private members club, which became licensed casinos after new legislation was passed in 2013. Ireland is also home to some major international tournaments, including the annual Irish Open which has a €3 million prize pool.
Poker can be played at most of the country's 40 licensed casinos. Popular poker rooms are located at the Fitzwilliam Carb Club in Dublin and Fitzpatrick's in Limerick.
Online poker in Ireland
Like in most countries with high rates of internet connectivity, internet poker is big business in Ireland. In 2013 the government determined that poker networks serving Irish customers would be required to obtain licensing, residents are free to play wherever they please, free from restrictions and taxes. All major international networks are available in Ireland, and most accept deposits in Euro. Some of the most popular poker networks are PokerStars, Party Poker, Carbon Poker and 888Poker.
Sportsbetting in Ireland
Betting on horseracing has been popular in Ireland for centuries, and during the 20th century placing wagers on football, rugby, Gaelic sports and golf became increasingly popular. Sportsbetting has been legally licensed and regulated since the 1926 Betting Act.
Currently the most popular sportsbook is Paddy Power, which was originally founded in 1988. By 2005 the company had 195 betting shops, 150 in Ireland and 45 in the UK. In addition to Paddy Power popular sportsbooks available in Ireland include Bet365, Bodog, William Hill, BetVictor and Unibet.
Winnings from on-course horserace betting are not taxed, although off-course winnings are subject to the 12% VAT and betting on other sporting events is taxed 21%. Betting on sports has also spiked as the internet has made more wagering options available.
Online sportsbetting in Ireland
The 1926 Betting Act made it illegal for unlicensed bookmakers in Ireland to accept wagers. However, it did nothing about overseas betting sites serving Irish customers. This became an issue during the 1990s as Irish internet users gained access to betting services provided from all over the globe.
International bookies based in places like Gibraltar, Malta, Antigua and the Isle of Man established a big presence in Ireland during the 1990s and after. The Betting Bill of 2012 requires that foreign bookmakers serving Irish customers must now obtain licensing from the government.
The most popular online bookmaker based in Ireland is Paddy Power, which was founded as a betting shop in 1988 but began taking wagers online in 2001. In addition, all reputable international sportsbooks are currently available there. Some foreign-based bookiespopular in Ireland are Bet365, Bodog, William Hill and Ladbrokes.
Bingo in Ireland
Bingo is extremely popular in Ireland. It has long been a social institution, being one of the few legal forms of gambling under the 1956 Gaming and Lotteries Act. While online bingo sites have cut into the market share of land-based bingo in recent years, bingo halls can still be found in most cities and towns.
Online bingo in Ireland
The 2013 Gambling Control Act required that all gambling providers, including bingo sites, serving Irish customers obtain licensing from the Office of Gaming Control. In addition to the licensed sites which are available, Irish bingo enthusiasts are free to play at any site they wish, whether licensed or not.
Essentially all reputable online bingo sites are available in Ireland and accept wagers in Euro. Some popular options include Bet365 Bingo and Bingo Palace; most online casino sites like CasinoUK and Dublinbet also offer bingo games in addition to the standard offering of bingo games.