Legal Gambling Aspects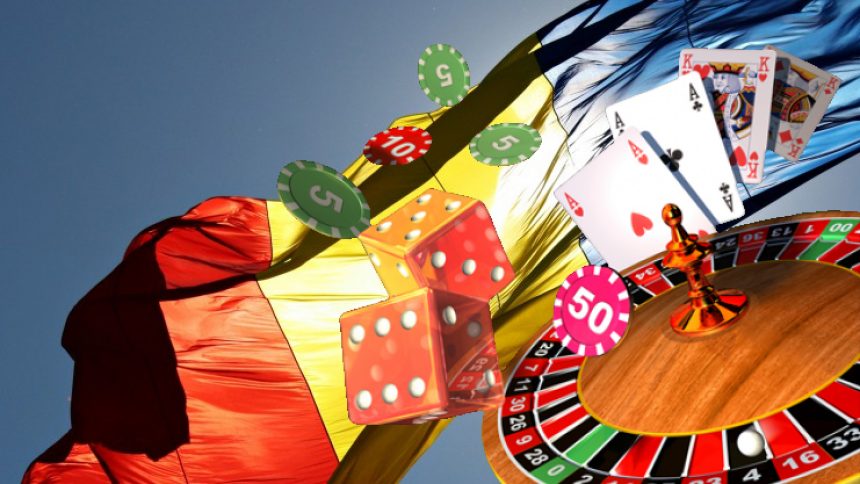 Romanian Gambling Laws
12th October 2015
Romania has one of the largest gambling industries in Europe, with casinos, card rooms, betting shops and slot machine parlors seemingly everywhere. On top of that, a high rate of internet connectivity and little regulation of online gambling mean that the average Romanian is also likely to make wagers online.
Romanians have a deep-rooted attachment to gambling and betting, especially when football matches are involved. However, the high number of gambling spaces is largely due to the lack of regulation over the industry during and after the transition from communism to a market economy. If you are interested in Romanian gambling laws and history of gambling in Romania, you will enjoy detailed guide.
History of Gambling in Romania
 Romanian gambling and betting practices date back to Roman times. Dice games were common in Rome, especially among soldiers. Roman soldiers brought dice games to the region, which was the eastern frontier of the Empire. The entire Balkan Peninsula has a long tradition of gambling stemming from both European and Ottoman cultures.
The Romanian principalities of Moldavia and Wallachia came under Ottoman Domination during the 15th century where they remained until independence four hundred years later. The Ottomans brought the institution of the coffee house as the central meeting place in each village and town. Card playing became a popular activity in coffee houses, much as it did in pubs and saloons in other societies.
The Kingdom of Romania
Romania had no official gambling laws when it gained independence from the Ottoman Empire in 1859. While card playing and sports betting were practiced in the country during this time, there was no system in place to either prohibit or regulate the activity.
Romania's first-ever licensed form of gambling was the national lottery, which was created in 1906. The lottery was used as a means to fund social programs like education, healthcare and athletics, which became more important as it progressed from a rural to an urban society.
Romania was ruled by the Communist Party from 1947 to 1989, during which period all forms of gambling were banned. Rather than abolishing the activity, however, prohibition pushed it underground. Gambling houses existed but were small in size and operators either had to escape detection or, more commonly, bribe public officials.
Post-communist vacuum
After the Communist Party was removed from power in 1989 the new state had no regulations in place with regards to gambling, nor any means of enforcement. Casino gambling was first licensed in 1990, but a clear regulatory framework didn't yet exist, turning the country into a "Wild East." Casinos, card rooms, betting shops and slot machine parlors shot up seemingly everywhere, operating without licenses and free from any kind of regulation.
 Romanian journalist Alexandru Varzaru stated as late as 2012 that "out of all the EU Member States our legislation is the most permissive. Romania has become a heaven for the gambling industry."
Numerous pieces of legislation have been passed but the government hasn't been unable to enforce regulations or collect significant amounts of taxes. It was estimated in 2012 that the Ministry of Finance only collects 2% of the total tax bill it is owed by the industry.
First regulations are passed
The state lottery, which was abolished by the Communist government in 1947, was reinstated in 1999. According to law, Loteria Romana was obliged to use 60% of the net profit to finance social housing, sports rooms, written culture and the national Cinematography Fund. By 2009 total income came in at around € 170 million.


 The state had been attempting to raise revenue by taxing winnings on different gambling and betting activities. This system was a failure because there was no mechanism to ensure that gamblers reported their winnings to the authorities. In 2013 the government decided to replace the 25% tax with an increased casino entry fee. Now, each customer would have to pay €4.4 upon entrance to any casino. In addition a €200 fee was charged for every slot machine in operation, which applied to casinos as well as slot parlors.
 History of Online Gambling in Romania
Online gambling first came to Romania only a few years after the dismantling of the Communist state, during a time when land-based gambling was also establishing itself. During the 1990s there were no laws in place regulating either land-based or online gambling, so both ran rampant.
Over time the government began increasingly interested in licensing and taxing online gambling; not primarily for the purpose of protecting youth and the vulnerable, but to raise public revenue. There is a common theme running through gambling regulation: the parliament would pass legislation designed to regulate the industry, but the government would fail to implement it.
2010 Gambling Bill
In 2010 the government passed legislation to regulate online gambling for the first time. The new laws covered all forms of fixed-odds betting (including sports), poker and casino gambling and bingo. This bill was intended to meet several state objectives: bring tax revenue into the state budget, protect minors from gambling addiction, attract foreign companies unwilling to enter the market without a license, and get rid of illegal companies serving Romanian gamblers.
The bill provided for the state to contract a third-party to review and issue licenses to online gambling providers. While this third-party was intended to be up and running by the end of 2010, the government never found a suitable company. After 2010 online casino gambling was officially legal but the government gained no tax revenue from it. Romania remained without any forms of licensed, regulated online gambling.
Licensing body created
This finally changed in 2013 when the government passed an emergency ordinance. The ordinance created the National Office for Gambling Games with the power to issue licenses as well as tax and regulate the industry. At the time it was estimated that taxing the industry would bring €27 million annually to the government budget.
At the time of writing the national office has not yet issued any licenses, although some are optimistic that it will do so in the near future.
Gambling Culture in Romania
Due to its tumultuous history and the legacy of communism Romanian gambling culture doesn't have a long tradition to draw on like it does in some other countries. But events post-1989 show that Romanians love to gamble and the success of some of them in major international poker tournaments shows that they are capable of doing it quite well. A Romanian won the BetVictor free play poker tournament in 2012.
A broad range of casino games and betting events are popular with residents of the country, but three in particular stand out: poker, football betting and slot machines. Daniel Negreanu, a Canadian of Romanian descent, has done wonders promoting the game there.
When it comes to betting football is the most popular sport in Romania both to play and to watch. In a country where people love placing bets, it comes as no surprise that bookmakers would do a big business taking football wagers there.
As most Romanian casinos are small due to taxes and regulations, most land-based gambling facilities are small machine gaming parlors specializing in slots. It is reported that as of 2009 there were 900 companies operating roughly 23,000 machines in countless locations.
Problem gambling
Little statistical evidence is available, but many reports say that gambling addiction is a major social problem in Romania. The biggest single culprit is slot machine parlors. As of 2009 there were 23,000 of them across the country, located in essentially every village, town and neighborhood.
Thousands of Romanian gambling addicts throw away their monthly paychecks stuffing money into these machines. One addiction specialist estimated that 1.5 million people, more than 10% of the population, regularly gamble in slot machine parlors. Among those, hundreds of thousands may meet the criteria of gambling addicts.
While gambling addiction is clearly a significant social problem no broad anti-gambling movement has taken hold in Romania, which is one reason for the industry being lightly-regulated. What regulation and taxation exists is intended to plug holes in the government budget, not protect minors and problem gamblers or to fund prevention and treatment for problem gambling.
There are few public or private treatment options available, and few gambling addicts seem willing to seek the help that they need, especially among the poor. It has been called an "invisible epidemic."
Casinos in Romania
Romania had no casinos when the Communist government fell in 1989. They were first legalized in 1990, with the Casino Bucharest opening in 1991. But as the new state had little means to regulate gambling, small casinos and slot machine parlors opened across the country free from oversight, serving any and all interested customers. The industry has since become properly regulated, and there are currently 21 full-fledged licensed casinos in operation, with the vast majority found in the capital city of Bucharest.
Most casinos offer standard Las Vegas-style table games like blackjack, baccarat, roulette and poker as well as slot machines. Casinos now have to pay a tax on each table and slot machine on the casino floor (€200 flat fee since 2013), so most establishments are closer to British-style "clubs" than Vegas-style "mega-casinos." Many can be found attached to large hotels. The largest casino is the Casino Havana in Bucharest, which has 12 tables and 105 slot machines.
Most slot and video poker machines operating in Romania can be found not in casinos but in small parlors. A 2009 report found estimated that 23,000 machines were being operated by roughly 900 companies. Slot machine parlors can be found in every village, town and city neighborhood, with sometimes several of them occupying a single block.
Merkur Casino
The Germany-based Gauselmann group operates a Romanian subsidiary called Merkur Casino, which is that largest single casino gambling operator in the country. The company has ten casinos and card rooms across the country, with four in Bucharest and others in Sibiu, Ploesti, Craiova, Constanta and Pitesti.
Online Casinos in Romania
In 2013 the government created the National Office for Gambling Games and gave it the power to issue licenses and regulate online casinos. At the time of writing the office had received applications but no licenses had yet been issued. Like the citizens of most other countries, Romanians love gambling online.
Residents of the country have been free to play at foreign-licensed online casinos since the iGaming industry first came onto the scene during the 1990s. Most international casino sites have made themselves available to Romanians, and many provide Romanian-language support. Some even accept wagers in Romania lei, with the most prominent example being Bet365 casino.
Sportsbetting in Romania
Romanians love to play casino games, but commentators say that the country's real passion is sportsbetting, especially on football matches. Other popular events are handball, basketball, rugby and Tennis. After being completely banned under the Communist government wagering on sports was legalized during the 1990s. The largest Romanian bookmaker is Leisure & Gaming, which had a dominant market share before foreign firms were allowed to enter the country.
In 2003 the government opened the betting industry to foreign competition, announcing that it would issue licenses to eligible foreign-based bookies. The largest foreign bookmaker operating in Romanian is the UK-based Stanleybet, which runs betting shops across the country.
Online Sportsbetting in Romania
In 2013 the National Office for Gambling Games was formed and given the power to license and regulate online sportsbooks as well as casino sites. The first licenses have not yet been issued, however.


While waiting to get their own licensed betting sites Romanians are free to place wagers with any foreign-licensed bookmaker, whether it is licensed in Romania or not. Most reputable international bookies serve Romanian bettors and many provide Romanian language support. And some even accept deposits in Romanian lei; for example Bet365, BetVictor and Unibet.
Poker in Romania
Poker is one of the main drivers of Romania's gambling industry, with rooms popping up all over Bucharest and throughout the country. The game has been promoted by high-profile pro Daniel Negreanu, a Canadian of Romanian descent who many aspiring players see as a role model. The country is host to the annual Romanian Open, which was held for the first time in 2009.
Poker can be played in each of Romania's 21 land-based casinos, and many reports say that it is the most popular card game in the country, besting traditional table games like blackjack and baccarat.
Online Poker in Romania
The National Office for Gambling Games was given a mandate to license and regulate online poker sites in the country. The government doesn't yet regulate or tax the industry as no licenses have yet been issued. Romanian online poker sites are still waiting for the ok to launch.
That doesn't mean that Romanian poker enthusiasts can't play online, however. They are free to play with any internet poker network they like, and there are countless sites worldwide available in Romania. Some major networks like PokerStars, Party Poker and Full Tilt Poker offer support in the Romanian language, and a few, including Party Poker and Unibet Poker, even accept wagers in Romanian lei.
Bingo in Romania
Bingo is legal in Romania. A 2008 law defined the game and required that bingo hall operators register with the local police. Bingo does not seem to be as popular in Romania as in other countries like the UK, Ireland, US and Canada. As of 2009 there were only 16 licensed bingo halls in the country, one located in Bucharest and the others scattered across the country.
In Romania bingo halls are for-profit companies, not charities like in many other countries. Taxes on bingo are relatively high; a €5,000 annual fee and 16% tax on profits.
Online Bingo in Romania
The National Office for Gambling Games has not yet issued licenses to any online bingo providers, so the government does not tax or regulate the industry. However, residents of the country are free to play with any foreign-licensed site they choose, and many do so.
There are countless reputable online bingo sites and online casinos hosting bingo games which are available to Romanians. A few major sites even accept deposits in Romanian lei, with Bet365 Bingo and Unibet Bingo being the most high-profile examples.