Gambling Guide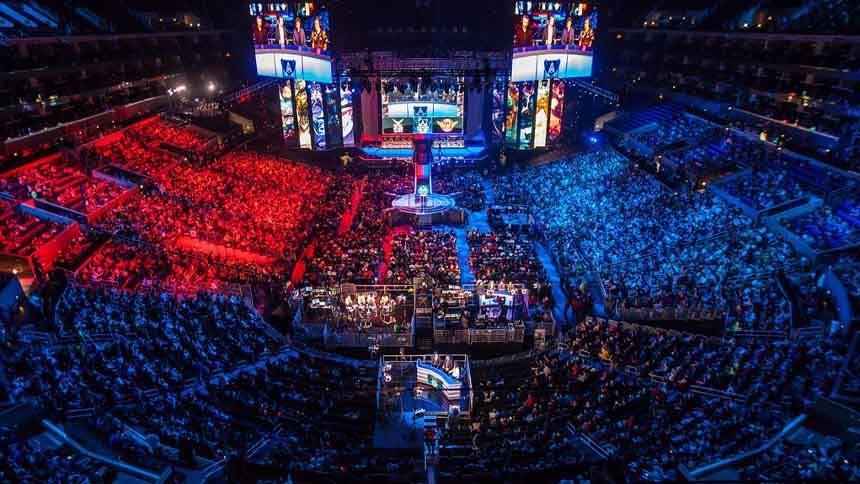 If You Ever Wondered How to Start Esports Betting Here Are Some Tips
5th May 2021
Image source: Flickr
In the modern age, betting reached a brand new level. You can bet on spectacular and unexpected things. While new aspects of wagering also appeared. Let us guide you through how to start esports betting to earn some extra. It's a must for regular bettors or gamers who are ready to enter the new age of online ventures.
In the latest gambling news, we mentioned a lot about esports betting in 2020. Even more, we also took a glimpse at the expectations in which form esports will exist in the long-term. Today, we will focus on the basics to provide you seven tips on how to start esports betting. Make sure to read all advice, even if you are esports-virgin or veteran, some of them of course ar obvious. But in the age of technology, the rules, and winning methods are changing so fast that sometimes, permanent things cause you the biggest surprises.
1. To learn how to start esports betting, you must discover the video-game palette
First of all, if you don't know what is esports, make a survey. If you are aware of this newish trend, where gamers can hit a new level with their mechanic skills you must check out which games are considered as esports. This is still only the tip of the iceberg… You must learn the types, like FPS, Moba, Strategy, etc. Anyhow, if you never ever heard about these things you can stick to the traditional sports betting. Still, you should give it a shot, since esports in the long-term will be bigger than any other betting market.
2. You don't need to play the game to place the right bets but you must watch the matches
You can easily follow the matches online, even via your smartphone. The easiest way to learn the related game's power relations if you check the betting options at the big sportsbooks like 1xBET. Then, find out where it will be broadcasted. Remember, if you are good at a video-game it doesn't necessarily mean that you will be a good bettor as well. Even more, you must see different patterns than a player, you must be objective. One way or another, stay tuned with the online sportsbook and Twitch or any other streaming platform.
3. Find your favorite games but not based on the game-play
Also, even if you like the game, and you think these are the most exciting virtual adventures you ever experienced, at the end of the day you want to make money. Otherwise, betting is not your hobby. You can bet on games for fun, however, you should stick to the big games like League of Legends, CS:GO, or Dota2.
4. Find an online sportsbook which provides you enough options
Esports betting is still in its infancy. Thus, many of the online sportsbooks not providing enough markets. My two favorite betting site is 1xBET and 22BET. They had countless esports bets. If you want to learn how to start esports betting, these ones are your best chance since many esports-specialized online bookies are not trustworthy at all. By every means. The two sites are nearly offering the same markets, however, they are available in different regions. Check out our 22BET Sportsbook review if you want to learn more about a user-friendly good looking platform. And take a closer look at our 1xBET Sportsbook Review if you want to find the most betting markets with fascinating bonuses and promotions.
5. To start esports betting you must have a pretty big bankroll
Yes, even bigger than in traditional sports betting. In esports, betting odds are mostly extremely high, or super low. Thus, your best chance is betting on the emerging new esports teams with micro-bets. While you must stake higher amounts on the sure matches. But don't worry at the end of the day you can easily earn some extra even if you just learning how to start esports betting. You just have to recognize the patterns, just like in regular sports betting.
6. Always give a chance to novelties if you want to learn how to start esports betting
Even if we are talking about new games or new entrants to the scene, you should give it a shot. I'm not suggesting to stake all your balance on a newbei if you read a promising prediction. It's more like about placing sensible bets on unexpected outcomes or on unexpected markets. In these cases, the odds are higher, and never too realistic. Even if you don't know how to start esports betting, you know when. The time is now since as bookies learn more about the esports industry, the little loopholes will simply disappear. At this year's LEC (Leauge of Legends Europen Championship), a newish team beat the most experienced esports phenomenons. These were the MAD Lions and take a look at this match if you don't believe it. In this case, the odds were over 5.00 on a MAD Lions victory, and it made me a lot of money.
7. Prepare that esports betting holds way more twist and turns than you would think for the first time
I think the video above already explained what you can expect during an esports tournament. Literally, anything can happen. Since a single mistake in MOBAs can turn the outcome of the whole match. And a match can easily change the outcome of the whole season.
In summary, if you want to learn how to start esports betting, you must understand that these wagers are not different than any other bets on team-sports. However, there are a few things that make it feel stranger than the sports you familiar with. The esports industry is bigger than ever, and nothing can stop it. So, even if it won't be your main betting market, you must give it a shot. Unless you want to live under a rock in the upcoming decade.