Gambling news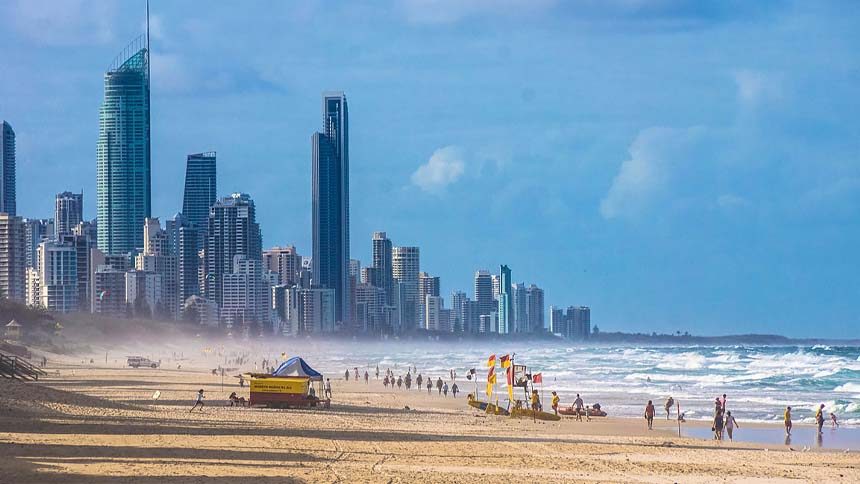 New Hotels in Australia: The Rising Star of The Star Gold Coast
21st January 2021
The Gold Coast, A ustralia – Image source: Petra, CC BY 2.0, via Wikimedia Commons
Let's take a closer look together at one of the best new hotels in Australia at the Star Gold Coast. Star Entertainment's casino escort is going to open its gates aat the end of 2024 if everything goes as planned.
On difficult days, the best thing we can do to cheer ourselves up is looking into the future. So, say hello to our new series in the latest online gambling news. In which we will introduce you to the most promising planned casinos and other escorts of the industry.
The Star Entertainment Group's new project is among the most anticipated new hotels in Australia
The company's new project at the Star Gold Coast will be a huge investment with its more than $300m budget. The new five-star institution will include a hotel and an apartment tower with all the other features that we expect from the Star Entertainment Group. They will also contract with a well-known hotel brand to make sure the customers' satisfaction. The 457 apartments and the 210 hotel rooms in the building complex will be the fourth of the South East Queensland resorts.
The consortium's chairman and The Star Entertainment Group's chairman, John O'Neill stated the following about their vision regarding this huge and risky investment:
"While we continue to work through and manage the serious impacts of domestic and international border restrictions on our business and the industry more broadly, the decision to proceed with our second tower is part of our unwavering commitment to the Gold Coast… This city has unique and appealing characteristics that make it an internationally sought-after tourism destination. Domestically, we all know how strongly the Gold Coast resonates as a premier holiday location, particularly for those from the southern states… Our focus has never wavered. We are creating world-class tourism, leisure, and entertainment destination that Gold Coast locals can be proud of while working towards our vision of becoming Australia's leading integrated resort company."
If you want a slice from the new luxury of the Gold Coast, hurry up since more than 70% of the apartments are already sold in pre-purchase offer in 2018. By the way, if you don't want to wait till the second half of 2024 to live nearby a gambling luxury complex yu can always gamble online.