Gambling news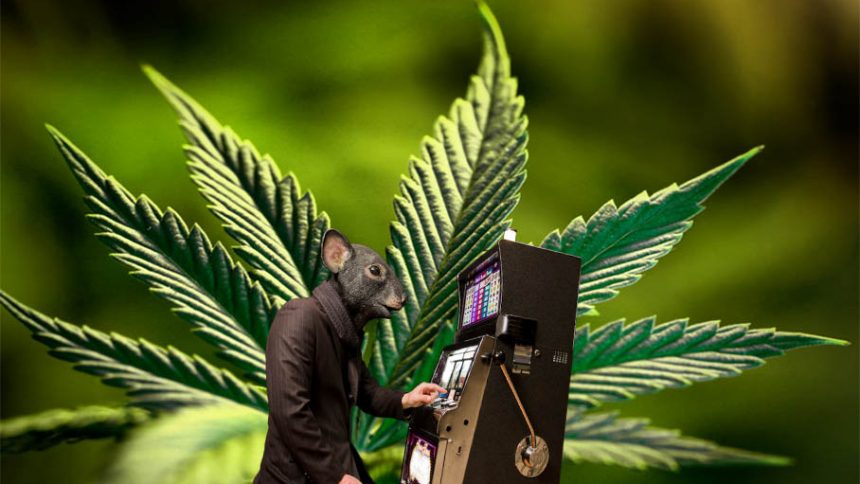 Cannabis may be the Magic Potion of Problem Gambling Treatment
5th March 2016
Researchers found out there is a possible scientific breakthrough in problem gambling treatment using cannabis. Although there is no approved treatment exists for problem gambling yet, countries try to eliminate the problem in different ways.
It is reported earlier that British doctors regard the problem gambling treatment within the same category as alcohol and drug addiction problems and they tend to use medications to prevent problem gambling in Britain.
Canadian scientists have a different approach than their British counterparts since they have gone out of the traditional ways long ago. According to Canada online gambling news, Canadian scientists have been conducting experiments on the impacts of cannabis on problem gambling.
The Weird Correlation Between Marijuana and Problem Gambling Treatment
Since problem gambling effects 1% of the population of US & Canada, scientists had to utilize traditional methods of experimentation. Thanks to poor rats, we are able to get closer to this weird and crazy idea of curing gambling addiction with Cannabis. According to a report published on High Times a research from Canada & Boston concluded that synthetic cannabinoid receptor agonists improve choice performance in problem gambler rats. In biochemistry it means there is a substance which introduce a physiological response when combined with a receptor. And yes, that is Cannabis indeed.
Researchers supervised a gambling test on rats akin to the Iowa Gambling Task in humans which can analyse the behavior of compulsive gamblers. After providing them enough Cannabis and getting them high, they re-assessed their decision-making skills with the rat gambling test.
So to make it clear, those rats who were treated by synthetic cannabinoid were less likely to take risks. This fact led experts to deduce cannabis stimulation could be useful in problem gambling treatment.
They also said the occurrence of gambling addiction has a similar rate to bipolar disorder or schizophrenia. However, gambling addiction got less attention than those other disorders. This fresh experiment might bring a new approach into gambling addiction treatment.
Obviously it does not mean that gamblers should become junkers by smoking Marijuana all the time – and got carried away by a new addiction. However, under certain conditions Cannabis could be the solution of the future in problem gambling treatment.
If you would like to learn how to gamble online, you should check our online gambling guide for beginners. There you can learn everything about how is gambling work. But the most important is, always gamble smart.