Gambling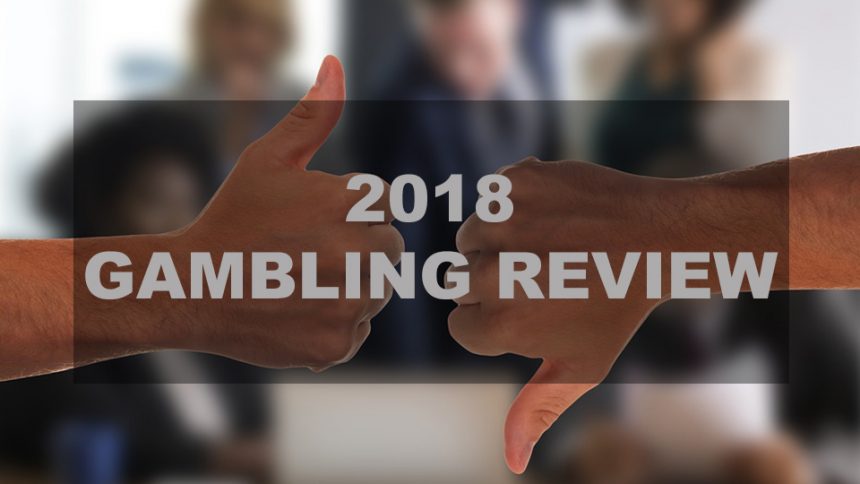 Here's our Gambling Review of 2018, Part One
27th December 2018
In this article, we'll be taking a look at an overall gambling review of 2018. Not only will we be looking at the highlights, but we'll also analyse each and every gambling market. There's been quite a lot to talk about over the course of the year, from the US gambling scene, to the gambling adverts during the World Cup and the ever-growing Asian market. Let's take a look.
Well, if you've been a stranger to our page for the latest online gambling news, then you've missed a lot. 2018 has been an extremely unique year for the gambling industry, with so much happening over the course of the year. We've seen many debates in the UK over advertisement rights, to the fight between major corporations for Japan's goldmine.
Gambling Review of 2018 Part One
For now, let's focus on the biggest event to take place over the year. The United States of America. In May 2018, the government lifted a federal ban on gambling outside of Nevada making each and every state responsible for whether or not they would like to introduce gambling.
Since then, seven states have already legalised gambling and many more are likely to follow in 2019. From an economic point of view, it looks brilliant for the state who've legalised sports betting and many locals are loving the new gambling laws too.
In November alone, Delaware grew its sports betting revenue from $500,000 in October, to $1.3m from $16.3m wagered. The Pennsylvania Gaming Control Board reported a total of $508,996 in adjusted gross revenue after payouts, with a handle of $1.4m from sports betting activities during November. And, in the capital, the DC council gave final approval to a sports betting bill in mid-December.
Nevada must have been worried the competition would cannibalise its own revenue but the Battle Born state broke its sports betting record this year. In September, it saw sports betting revenue of $56.3m. Revenue rose 27% from August thanks to the start of the new NFL season, accounting for 10% of total handle. The overall amount wagered also broke records at $571m – beating October 2017's tally of $565m.
That's not to mention the early sports wagering numbers in New Jersey.
US sports leagues also stand to benefit from legalised wagering. We saw this in the NBA with a sponsorship deal with MGM. It also happened in the NFL with deals between sports teams and casino operators. For instance, you'll find that MGM also signed a deal with the New York Knicks and Las Vegas Raiders will be sponsored by Caesars.
A report commissioned by the American Gaming Association (AGA) said MLB could see annual revenue rise by $1.1bn, with previous research suggesting the NFL could see an increase of $2.3bn per year.
This is the gambling review of 2018 part one. For the second part, check out the latest online gambling news and you'll find part two.