Gambling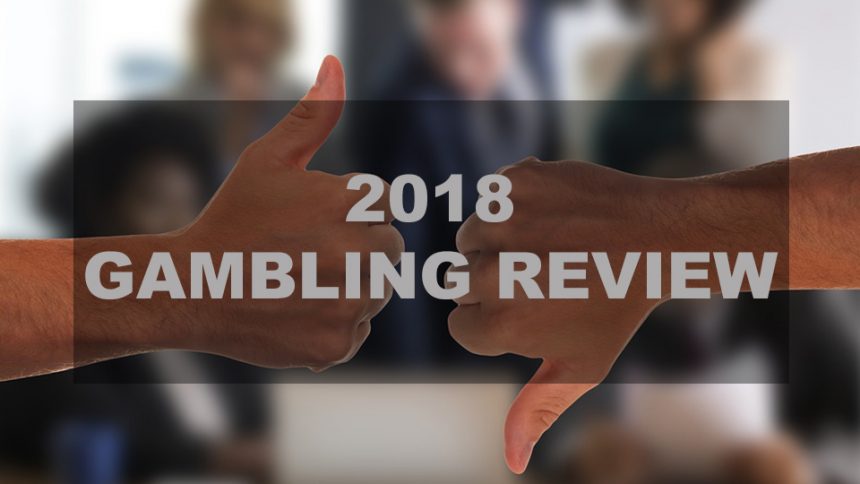 Gambling Review of 2018, Part Two
27th December 2018
Here's the second half of our gambling review of 2018. In this article, we'll be moving on from the US and taking a look at what's been going on in the UK as well as in major countries in Europe. There's also the Asian market which is worth a mention, as they are steadily becoming one of the biggest markets in the world. Let's take a look.
Now that you're fully hooked to our gambling review of 2018, in which you'll be able to find part one in the latest online gambling news, let's jump straight to part two. We've finished talking about the break-through for the US gambling market, let's head on over to the UK.
Gambling Review of 2018, Part Two, UK Wheel's
In the UK, this year was mostly about cutting down numbers by the government for casinos. In a move to prevent so many casualties for gambling addiction, the UK government have dropped maximum stakes on fixed odds-betting terminals. The drop was from £100 to £2. This rule will be put into play in April 2019.
The cross-party group campaigning against them called this a success, but it remains to be seen how much the updated legislation will help problem gamblers. Online operators are becoming increasingly popular and industry experts view their lure as stronger than high-street shops.
Advertising Dilemma
In the UK, and also across Europe, there's been many calls for cutting gambling adverts during sports game-time. That's because you can see so many different logos and gambling advertisements from the first whistle to the last. There's been a similar problem in Italy with calls for stopping the amount of exposure children have to gambling.
During the World Cup, there was an estimation made of how much gambling adverts were seen. You can find the link here. What's certain, is that the largest sporting event was viewed by many children. There's also been screenshots going viral of adverts for online casinos on children's websites.
Growth in the Foreign Gambling Market
And finally, to finish off our gambling review of 2018, we'll be sharing world news of how the year was highly successful for various other markets.
In Asia, Macau's GDP growth rate slowed in the second half of 2018, but the gambling hub recorded its 28th month of consecutive growth in November. Macau's Gaming Inspection and Coordination Bureau announced monthly casino revenue of MOP25bn ($3.1bn) for the month; a 9% increase year-on-year.
In Japan, which is seen as a goldmine for the gambling industry, there's already been talks of three new casino resorts to open in 2025. There's going to be a major fight between huge gambling corporations such as MGM and Caesars. Feel free to take a look at the article here.
Overall, 2018 has seen the gaming industry leap forward technologically and build more awareness around responsibility, as new markets emerge across the world. Updated legislation will change how businesses operate and restrict areas which previously had freedom.
As the New Year is almost on us, we'll be keeping an eye on the news for the rest of the year and still be reporting from the beginning of the January.