Gambling news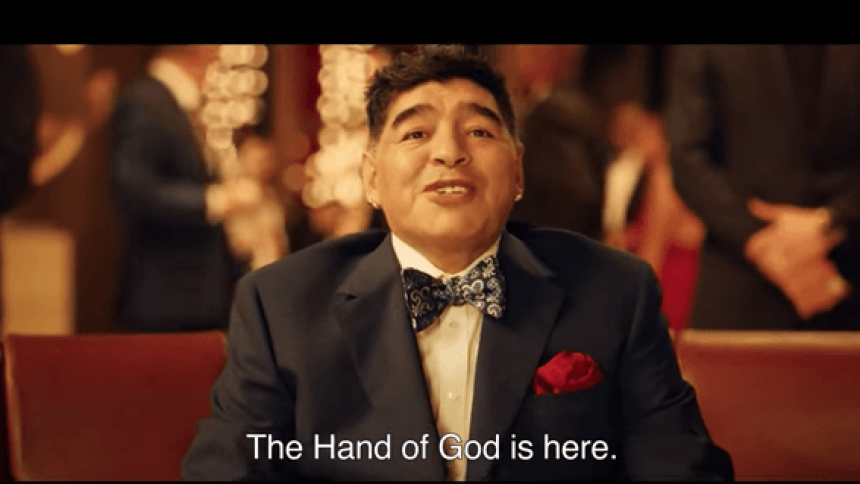 World Cup Gambling Adverts Cause Controversy
16th July 2018
Going back a month or two, at Gambling Herald, we analysed the potential harm of gambling advertisements. Now, as the World Cup has closed, the UK has risen in anger as their are major claims against betting operators. In this accusation, citizens are angered by the World Cup gambling adverts which were shown on TV. Let's take a look at all the hype in the UK now. 
If you have been following the World Cup, you will also be aware of France's greatness. 'Les Bleus' have conquered the world and become the champions for the second time. Beating Croatia 4-2 in the final, the French team have proven they are worthy champions. The only shadow of doubt, is the amount of World Cup gambling adverts in the UK.
How World Cup Gambling Adverts are Harmful
Before we analyse the controversy, we would like to recommend the latest online gambling news to you. If you have already been following us, you might have stumbled on a previous article concerning gambling adverts in children's game sites. 
However, this time round, it is estimated that viewers were exposed to nearly 90 minutes of betting adverts. This can be proportioned into an advert encouraging gambling once every 6 minutes. Below, we have a table with the proportions of lengths, each advert benefitted from.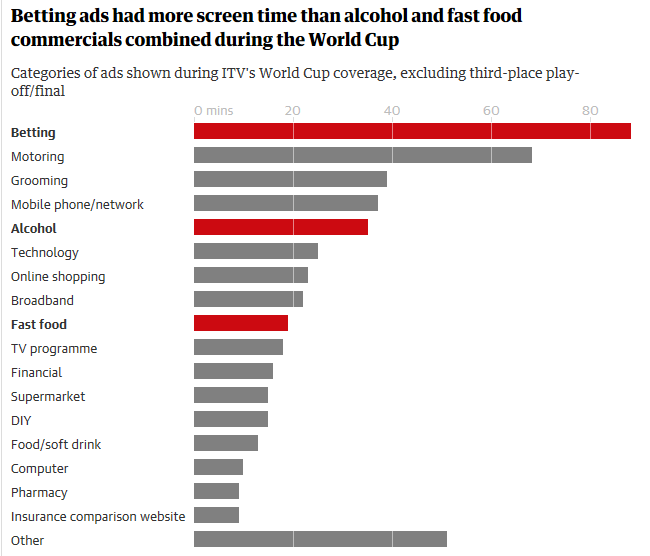 The Government Stance on Gambling
Earlier this year, the government claimed to be going in the direction of purifying online and televised advertisements. This was in a move to prevent children into gambling and help troubled addicts recover.
Tom Watson, Labour's deputy leader and the charity GambleAware claim that the showing of World Cup gambling adverts was down to Tony Blair's government. Back then, gambling awareness campaigns were deregulated in 2007.
Watson said this in a formal statement:
"One of the only downsides to this brilliant World Cup has been the bombardment of gambling advertising on TV and social media that thousands of children will have been exposed to."

"With an estimated 25,000 children under 16 addicted to gambling, there is nowhere near enough work being done to study the effects of this advertising."

"Instead of confronting this issue in the most recent gambling review, the government has turned a blind eye. In doing so they've let our children down."
Watson added that Labour would impose a mandatory levy on the industry to fund increased research, education and treatment of gambling addiction and the effects of advertising.
Do you think that the World Cup gambling adverts were wrong to be so easily viewed. Should gambling adverts have limited time on television? Will children and vulnerable people fall into these televised schemes? Let us know in the comments below.