Gambling news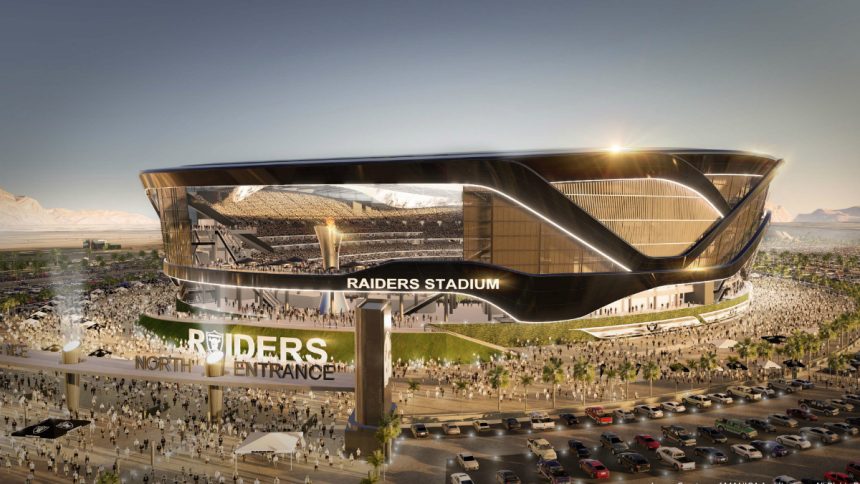 Las Vegas Stadium Now Home to Caesars
24th November 2018
Earlier this month, a new story came out which was highly interesting in the gambling industry. Caesars Entertainment, one of the most popular casinos in Vegas, has signed a deal making Las Vegas Stadium their new home. The stadium will also be the future home to the NFL's Las Vegas raiders. Let's take a look. 
In this deal, Caesars will become the first founding partner of the stadium and is the Raiders' first-ever partnership with a gaming and hospitality company. The deal is set to be for the next 15 years.
Caesar's New Las Vegas Stadium Partnership
The operator will offer a number of branded features as part of the agreement, such as a branded stadium entrance, drop off zone and digital signage.
Caesars CMO, Chris Holden, spoke out for the company with the following statement:
"Sports have long been a core part of the Caesars experience."

"With this deep partnership, Caesars will become an essential part of the game time ritual for Raiders fans everywhere. From activations to exclusive experiences, fans of the silver and black will see Caesars as their home on game day."
Before all this happened, Caesars announced a multi-year partnership with Harris Blitzer Sports & Entertainment, owner of the Philadelphia 76ers and New Jersey Devils.
Meanwhile, MGM Resorts is also making waves in the field of sports sponsorship, has partnered with the New York Jets, NBA and NHL.
It seems as though the NFL may be heading in a similar direction as the English Premier League. The Premier League is England's first division for the national sport, football.
In the Premier League, there's an outstanding number of gambling partnerships, sponsoring deals and club kits with online gambling operators.
If you check out the latest online gambling news, you'll find many various stories of how gambling in the Premier League is seen.
That's because if you watch a game, you'll see so many different logos and at half-time, there are many different gambling ads. Be sure to check it out for yourself.
Until then, we can only confirm that it is not certain, just that the NFL 'appears' to be headed in that direction. It was a big statement for Las Vegas Stadium to become the new home to Caesars Entertainment.