Latest News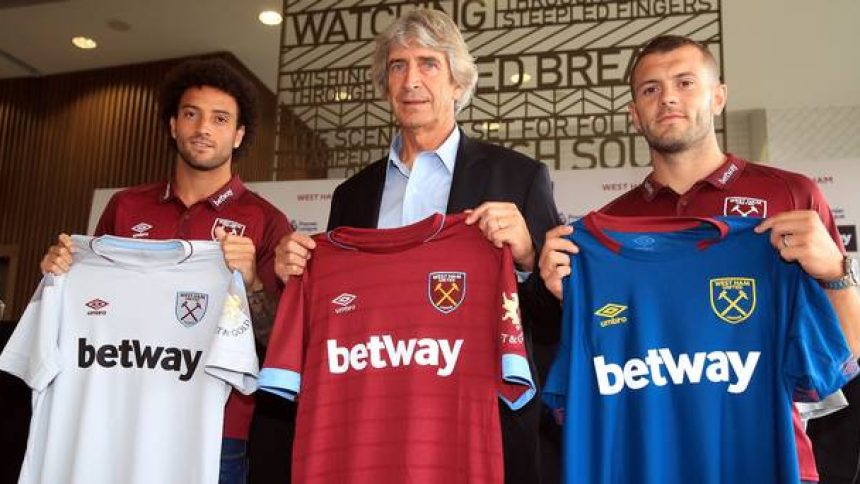 Gambling Logos on Top Teams in England
24th August 2018
The English Premier League and Championship are two of the most popular sports in the country. The top flight division, playing among the best in the country, and the second division, which competitiveness sky-high. Now, we will be looking at how gambling logos in the two leagues dominates its viewers. 
If you've been checking out the latest online gambling news, you'll surely have come across informative gambling news. With that being said, the page analysed how gambling in football has become so widespread. Now, we'll be looking at the season ahead and how it will turn out.
Gambling Logos in English Football
In the Premier League, 9 out of the 20 teams will be wearing gambling logos on their kit. That adds up to just under 50% of the total. However, the steepest rise could be seen in the Championship, England's second tier.
The Championship saw a stunning rise leaving 17 out of 24 teams sporting gambling logos. That's more than 70%. When you combine the two, viewers of the English divisions will be exposed to 60% of gambling brands.
Why Wear Brands?
Football kits generate a vast sum of income for clubs. With good kits, fans invest for the season ahead. Over the past 10 years, it is estimated that the kit alone generates triple of what it used to. Last year, the Premier League generated a record $368 million from shirt sponsorship. $62 million was provided by gambling companies.
Funnily enough, none of the Premier League teams this season will be wearing UK-facing brands. All the gambling logos to be seen will be from foreign operators.
Match of the Day Madness
Gambling and football go hand-in-hand in the UK. Ever since the Gambling Act 2005, shirts sponsorship has been on the rise. However, there is a sense this year that things are getting out of hand.
We have a few words from Professor Jim Orford from Gambling Watch UK:
"There is evidence that gambling is becoming ever more normalized, particularly among young people, so that increasingly betting is seen as part and parcel of following and supporting one's favourite sport or team."
Last year in the league, researchers analysed three episodes of the BBC's flagship football show, Match of the Day. They found that gambling logos appeared on the screen for between 71 and 89 percent of the show's running time. This is despite the BBC being a public service, non-commercial broadcaster that does not run any advertising at all.