Gambling news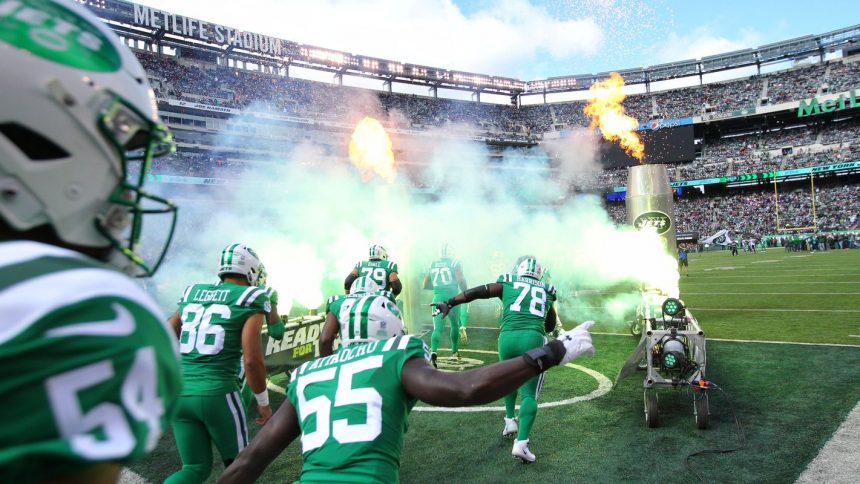 New York Jets Name MGM As Partner
25th November 2018
Just last month, a new story broke out concerning the New York Jets. It appears, that the NFL side has signed a deal to have MGM Resorts International as their new partner. It was the first of it's kind and quickly was followed. So what would the partnership mean? Well, let's take a look at that. 
If you've been following the latest online gambling news, you'll have also read a similar story concerning the Las Vegas Raiders and Caesars.
However, we would like to remind you, that the New York Jets' new partnership actually happened a few days before that deal went through. That's why the New York Jets are the first to bring such a sponsor to the NFL.
New York Jets and MGM Change the Game
The multi-year agreement was seen as a negative by a few former players and groups of fans, however, this is an evolving sport.
As part of the deal, the Jets will promote MGM Resorts' resorts and Play MGM's online and mobile platforms.
Funnily enough, it was only earlier in the week of the deal that 888 had commented something on their website. They posted, "proud sponsor of the New York Jets". There has been no official announcement since.
The NFL forbids kit sponsorship and advertising from sports betting sites, but, this deal side-passes all of those. In truth, the deal is completely legal and follows all the NFL protocol.
MGM Resorts was also announced as the first league-wide sports betting partner of the NHL.
The announcement comes a day after MGM Resorts posted its Q3 update, which showed performance that "exceeded expectations" despite a 2% year-on-year fall in domestic resort revenues to $2.2bn.
Here are a few words from the MGM Resorts Chairman & CEO, Jim Murren:
"We look forward to working with the Jets to innovate gaming, increase our customer base through cross marketing opportunities and provide NFL fans with a one-of-a-kind entertainment experience."
As for the New York Jets, who are just as happy, their spokesman, Jets President Neil Glat, said the following:
"We are proud to partner with an iconic brand like MGM Resorts. This unique partnership also enables us to further engage our fans in the mobile and digital world."
Now, I might be jumping the gun here, but I suspect that the NFL is going down a similar road to that of the English Premier League, the top flight division in English football.
If you check out the latest online gambling news, you'll find many stories about how gambling in football is affecting the modern game. Be sure to check them out on our site and you can start here, with this article entitled, "Gambling Logos in English football".