Gambling news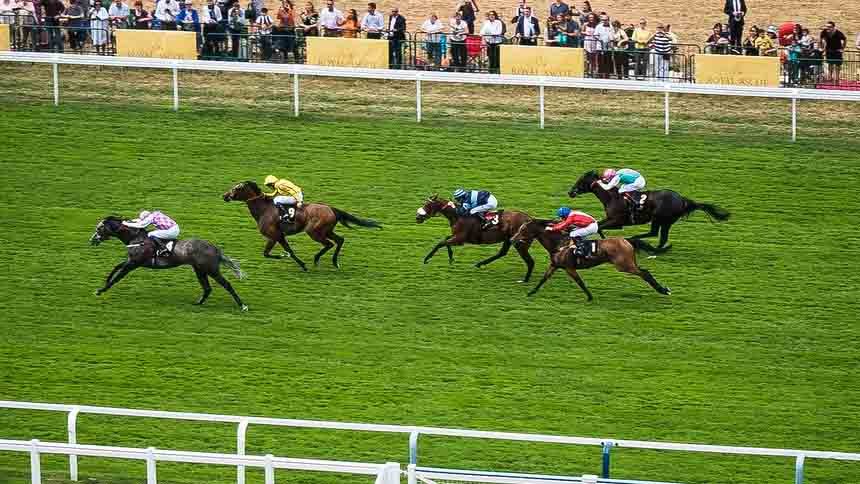 British Horse Racing Season Will Resume First Among the Other Sports in the UK
13th May 2020
Picture taken at the 2015 Royal Ascot – Image source: Flickr
The British Horse Racing Season has been suspended just like any other sports events around the world. Anyhow, slowly life returns to the sports world's veins. Soon we can celebrate the phenomenons just like we did a couple of months ago. Anyhow, the UK Government will only ease the measurements when they are sure there is no more significant danger. Thus, the resume in Great Britan will happen a bit later than in the other European countries.
If you read the news about the resume of sports events in the UK, you already know that the earliest possible date is the first of June. While the Bundesliga and the French Horse Racing Season have successfully restarted, England will wait a little more before they let sports lovers celebrate. Anyhow, it seems like the Government mostly wants to regulate football, rugby, and cricket, where the players have physical contact way more often.
Also, the whole gambling industry is sitting on pins and needles since the UK Government will announce the planned date next week. If the restrictions end, the sportsbooks can reopen the horse betting and football betting markets and probably that will help them to recover from the current income drops. Since the British Horse Racing Season is one of the most important happenings in the world of ventures.
The British Horse Racing Season can Restart in early June
Even if the UK Government will only decide about the exact date next week, the British Horseracing Board hopes the best. They are fully prepared to continue to organize their events. Even more, they expected an earlier permission to hold the races behind closed doors as the German and French races could restart their operations. Anyhow, The British Horse Racing Season has been suspended since the 17th of March and according to the latest gambling news, there is no chance for the resume before the 1st of June.
Despite the disappointment of the British Horseracing Authority, the government's decision was final. Anyhow while rugby, football, and cricket organizations plan to restart their events in July the BHA believes that right after it's possible they can reopen their gates for the mighty equines and jockeys. They pointed on that Health and Safety is also essential for them. But they cannot agree with the strict rules because they are fully prepared for every occasion.
In summary, soon we can welcome back the Royal Ascot, and many important events since the BHA is only waiting wor the UK Government's permission. Thus, the British Horse Racing Season will resume sooner than later.