Gambling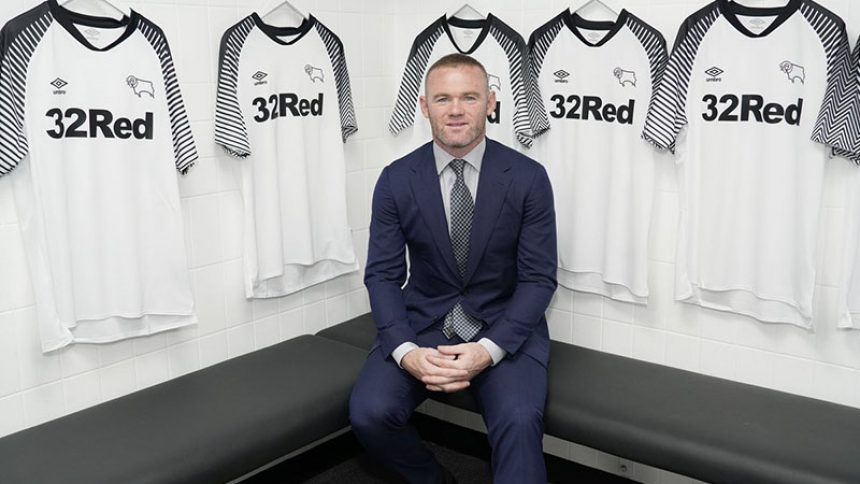 Questions Around the Wayne Rooney 32Red Deal with Derby
10th August 2019
This analysis on a big question in the football industry is about the recently signed player-coach of Derby County FC, Wayne Rooney. The former England captain is set to join the Rams in January, but there remain big questions about the incentive behind the deal. Wayne Rooney will tell you that the squad number he wears is "not a big deal", but the 32 he will have on him is a big reminder to the club's sponsor, 32Red. Let's take a look.
There has been quite a lot of outrage about gambling within the UK, especially with several issues such as the number of children who are addicted to it, as well as how football coverage on TV and in stadiums has too much marketing for betting firms.
You can find more out at the latest online gambling news about how gambling and football go hand-in-hand, especially in England.
32Red Use Marketing Brilliance
Well, in terms of marketing, we have got to give it up to Derby. The football club has gone and got the best ever England goal-scorer for the national team, as well as the highest scorer at Manchester United, arguably the biggest club in England.
On top of this, they have secured a record-breaking sponsorship deal with online casino 32Red. Although there is no direct link being confirmed, Rooney's 32 will be a reference to the online gambling site.
Derby owner Morris has stated the following to BBC:
"We looked at the commercial opportunities this could create for us, and we realised this could be very smart business.
"So, in some ways, we're seeing this as an opportunity to actually create money off the back of this deal, as opposed to net spend."

Football finance expert Dr Dan Plumley was not as fanatic about the Wayne Rooney deal, especially about the big issue of gambling in the sport and what this deal represents. He commented:
"There is a big moral issue with gambling at the minute," said Plumley. "This is no coincidence. And it is right to be pointed out."
"The ethical issues, especially with the wider societal problems with gambling, has led to a lot of talk about it," he said.
"What clubs will come back and say is that this is a business and they need a sponsor for that business.
"There are a lot of providers in the gambling market and, if they are the best sponsorship package on the table, is it the club's responsibility to really turn that down?
"It is an issue that is on everyone's agenda. People want to see money put back into players and the club, and this revenue needs to be generated."
"It's certainly unique. Already they have hashtags trending which link them [Rooney and 32Red]."

What do you think? Is the Wayne Rooney deal with Derby County focusing too much on the marketing strategy to boost 32Red? Let us know your thoughts in the comment section below.