Gambling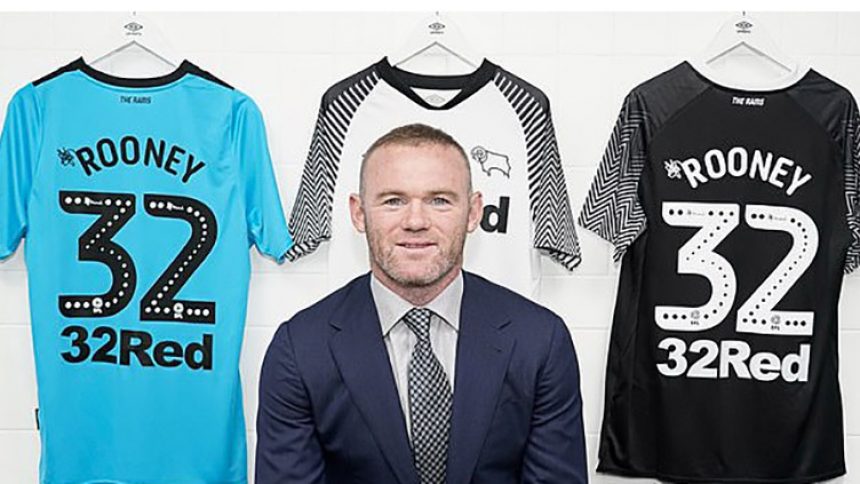 Derby Sponsor 32Red will grant new Player-coach Wayne Rooney Number
7th August 2019
Following the announcement of Wayne Rooney from DC United to Derby County, the English player will join the club in January from the US team. He will be one of the primary brands for the team, having been given the number 32 shirt as part of 32Red's Derby sponsorship. Let's take a look at the story as a whole.
If you check out the latest online gambling news, you'll find that there are several gambling-related stories such as this one. This summer was full of gambling firms partnering up with football clubs in order to generate greater means of revenue from various marketing strategies. Feel free to head on over there now to see for yourself.
Player-coach Wayne Rooney to wear Number 32
The reason behind giving Rooney the 32 number is because of his career and what he has given English football. After all, Rooney is the national team's highest ever goal-scorer.
Mel Morris CBE, Derby County's Executive Chairman, stated the following:
"Obviously, the commercial opportunities this creates are widespread and significant. On the back of Wayne joining the club, we have just been offered a record-breaking sponsorship deal with our principal shirt sponsor, 32Red.
"We are keen to leverage Wayne's involvement and the support of 32Red with our community initiatives, expanding the work such as the Team Talk mental health programme which is supported by our Community Trust and 32Red.

Another interesting factor is that 32Red are contributing to some of Rooney's wages.
Neil Banbury, 32Red's General Manager, stated the following:
"This record-breaking sponsorship agreement is a significant step for us as we continue to reinvent the model of sponsorship to benefit both club and community.
"Our partnership with Derby County Community Trust and the extended relationship with Derby County Football Club shows a new model for football club sponsorship is possible."

Do you think that Wayne Rooney will be a hit at Derby County? Let us now forget that last season, Frank Lampard took them to the play-off finals before departing to manage the Premier League club Chelsea.