Gambling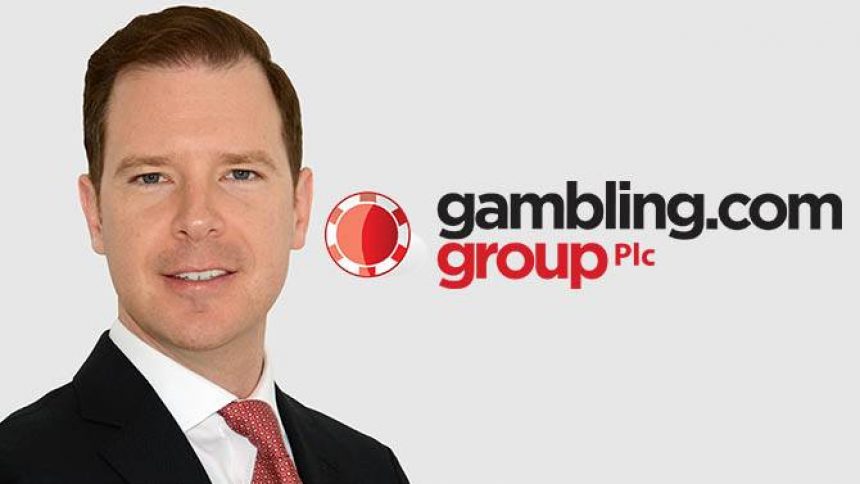 Take a look at what the CEO of Gambling.com had to say about the US Gambling
8th August 2019
Charles Gillespie, the CEO of Gambling.com, had his say on the USA gambling market with much praise, as the activity for the country has been thrilling to keep an eye on. In a detailed interview, the CEO went in on what he believes has been the high-points of the market so far. Let's take a look.
It has been over a year since the US Supreme Court lifted a federal ban on gambling outside the state of Nevada. Since then, several states have adopted online sports betting within their borders, with New Jersey being one of the most successful. For further information, check out the latest online gambling news.
CEO of Gambling.com has his say on USA Market
Without further ado, let's take a look at the best bits of what Mr Gillespie had to point out.
First of all, how well do you think sports betting has been welcomed in the US so far?
Sports betting isn't coming to the US, regulated sports betting is coming to the US. That's where it is pretty hard to argue against regulation. Why should the state not tax regulators when it is already happening in the US? The majority of Americans appear to be in favour of regulated sports betting. Getting these states up and running is pure politics; it's who is getting which slice of the pie. The moral/ethical side of the debate against gambling has really been diminished as a result.
Are restrictions preventing the pace of sports betting's expansion in the US?
Every state has its own jurisdiction, so if one wants to offer online gambling to all Americans it is going to require all 50 states to have legislation at state level, and then you get licensed in every single state. Most states start with the lottery, that's their gateway form of gambling. From there, the states can decide to do other types of gambling, where they just give it to the lottery commission to regulate and operate.
That's fine but it can take on many different forms. If it ends up being a state monopoly, that is a very bad outcome for everyone. A private sector has a very limited role to play – but if they have a free-market approach there are multiple licenses, reasonable taxes and the lottery commission can regulate in a sensible, open market, which would be fantastic.
There is this kind of risk the lottery commission takes a very lottery-style view on it. The lottery in many states is run by the government, and then brings in one of its lottery providers, but that's it.
If we take a similar view with sports betting, operators will go to a supplier and there's no public open market process to regulate the market. That can be a negative outcome for both the industry and the consumer. This is because the consumer needs good options; otherwise they aren't going to move their action away from offshore sportsbooks onshore. They need competitive products, otherwise these states won't succeed.
Do you feel as though consumers will stay on the black market if this remains the case?
Absolutely. People in the US are positive about regulation but the offshore market is healthy, it is mature, it works and it invests hundreds of millions of dollars in its products. These are good customer experiences. So to just assume that to open a bare bones onshore sportsbook will immediately recapture all consumers is very naïve. For me, don't make the licensing process too hard, don't make the taxes too high – you really want to encourage investment.
The UK, for example, has this highly dynamic and interesting system because it has been relatively easy to get a gambling license there and that is why it is the spiritual home of the gambling industry.
Do you think that the Gillespie, the CEO of Gambling.com has captured the importance and development of the growing US online gambling market? Let us know your thoughts in the comment section below.