Gambling news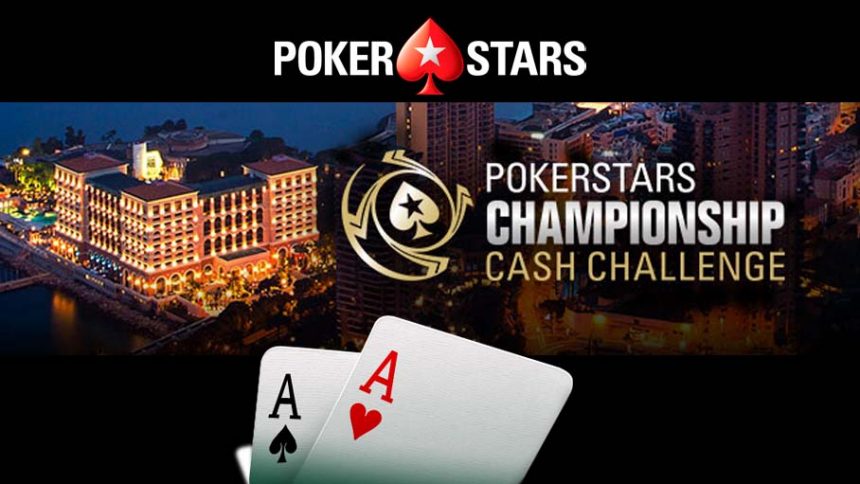 PokerStars Takes Players to a Festival of Gambling in Monte Carlo with the Biggest Names in Poker
3rd March 2017
PokerStars makes the dream of gambling in Monte Carlo come true. Two lucky players will be flown to Monte Carlo to play against the biggest names in poker on live TV.
Gambling in Monte Carlo is a glamorous dream for every poker fan. PokerStars have set out to make this dream come true with their new PokerStars Championship Cash Challenge. The successful players who make it to Monaco will face the world's best poker players in front of TV cameras.
Monte Carlo is the playground of the millionaires. However, it doesn't mean that players are required to be super rich to take on the poker pros in the glamorous heart of Monaco. The winners of the PokerStars Championship Cash Challenge will be treated as royalty. The return flights for two to Monte Carlo and four nights' stay for two at the luxurious Le Meridien Hotel will be covered by PokerStars. It means that the winners will be able to take a friend with them.
Moreover, €500 in spending money will be credited to players' Stars Accounts along with a €12,500 buy-in to an unforgettable cash game. In other words, PokerStars will pay the winners' buy-in to take on poker's elite. The players will be able to cash out their winnings above the €12,500 buy-in after a minimum of 150 hands.
How to Win an Unprecedented Experience of Gambling in Monte Carlo
There are two stages to get a chance to experience gambling in Monte Carlo in one of the best casinos to visit in Monaco. First of all, players need to join the online qualifier freerolls which take place daily at 12:05, 14:05, and 16:05 until the 5th of March. The entry to those qualifiers is possible only with a valid ticket. Depositing a minimum of $30 (€28/£24) using the PokerStars bonus code CASHCHALLENGE provides seven free tickets per player. A player can claim a maximum of 7 tickets.
In addition to an added prize pool of $1,000, the top 20 players in each ticket qualifier will get a chance to take part in the second stage. This stage called the "Casting Stage" is actually quite fun and requires players to be creative. Players who make it to this phase will be asked to send a video audition. They are expected to tell their life stories outside of poker including some jokes and creative remarks within 2 minutes.
The videos will be uploaded to Youtube and e-mailed to [email protected] by the 12th of March, 2017. Any video featuring copyrighted material will be out of consideration. A jury made of poker experts will shortlist the players with best videos and they will be contacted via phone for further interviews.
We should also mention that Monaco Gambling Laws forbid locals to gamble in the state. Therefore, the citizens of Monaco cannot take part in the PokerStars Championship Cash Challenge. Here is an article if you are interested in the reason why Monaco citizens cannot gamble in their own state.
If you want to fly to the land of glamour to enjoy gambling in Monaco, all you have to do is using your desktop computer or mobile device to play poker online. You can still face the poker's elite even if you are not competent in poker yet, after reading our Online Poker for Beginners guide. Check our detailed PokerStars Review to learn more about the famous online poker site.