Gambling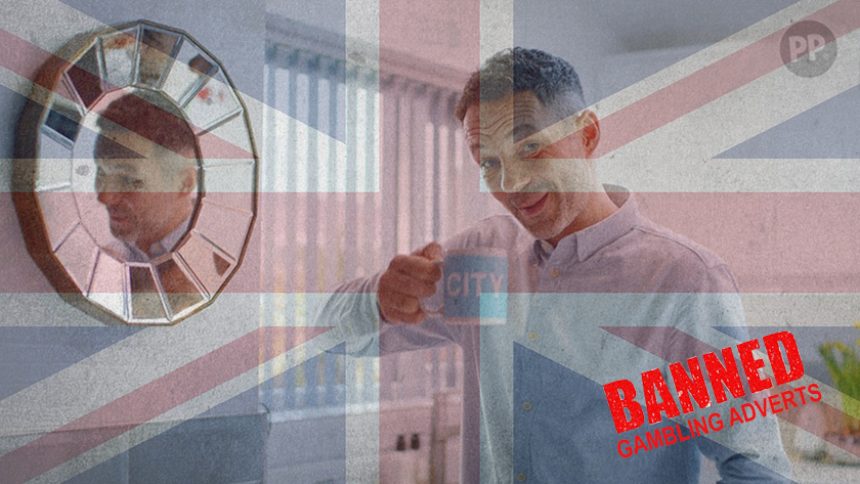 Gambling ads banned in the UK by watchdogs for appealing to children, including Rhodri Giggs ad
10th May 2019
Several gambling ads have been banned in the UK following concerns that they are appealing to children and promote an unhealthy image of gambling. In addition to banning several ads that used younger media personalities, the watchdog also targeted Paddy Powers' ad with Rhodri Giggs, claiming it targets people with low self-esteem and shows them a high quality of life if they "live for rewards".
If you follow the latest online gambling news, you can keep up to date with all our latest on the gambling industry and new UK regulations. If you didn't see the Rhodri Giggs ad by Paddy Power, find our article about it to know the backstory on this development. Be sure to also check our promotions page to be a part of limited-time only deals and offers that we have for you.
Gambling ads, including one with Rhodri Giggs, are banned
The UK gambling watchdog has come down on the gambling ads that are supposedly targeting children and for promoting better financial outlook and self-esteem.
Tottenham Hotspur tweeted a picture last month of its squad, including two players, Harry Winks and Davinson Sanchez, next to the logo of William Hill.
The Advertising Standards Authority received complaints because those two players are under 25.
The watchdog had this to say:
"We told Tottenham Hotspur to ensure they did not feature those under 25 years old playing a significant role in marketing communications,"
The Rhodri Giggs commercial targeted a different audience however:
The ending statement – or let's say moral of the ad was that "Loyalty gets you nowhere. Live for rewards instead"
This is alleged to promote an unhealthy image of gambling amongst divorcees or people unhappily married. Further, with the champagne and car at the end, it has been convicted of assuring its audience that gambling is glamorous and it offers the solution for people with low self-esteem.
"We considered [the ad] created the impression that Rhodri was no longer defined by the alleged affair and that he had moved past his 'loyalty' and was now reaping the rewards," the ASA said. "The ad implied viewers should follow his example, and that their route to doing so was joining Paddy Power's Rewards Club. We considered the ad implied gambling was a way to achieve financial security and improved self-image, and we concluded the ad was irresponsible."

Do you think the UK watchdog was right to ban these two gambling ads? It can be seen as quite harsh in both situations, as neither seem truly offensive, to face it: one of them is a team photo of an up and coming squad, in a sport where half the people on the field could be under 25. Then the other is a tongue in cheek reference to a media scandal about a footballer's infidelity. Leave us your comments in the comment section below.