Gambling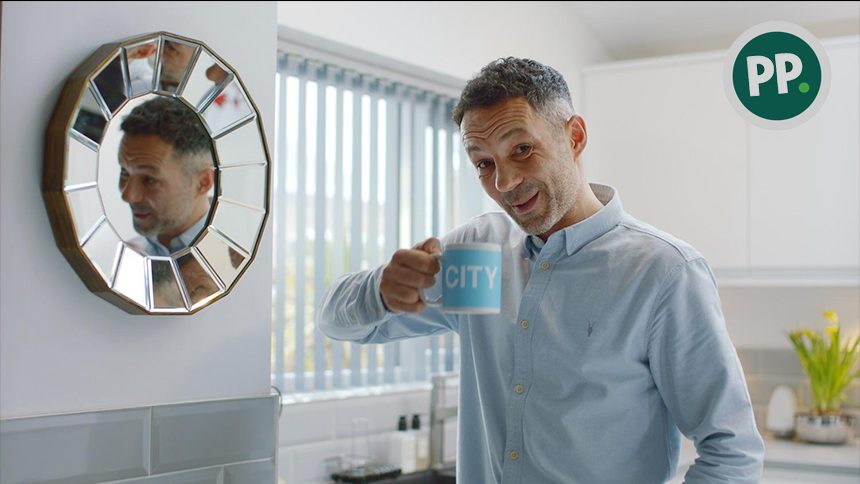 Giggs Features in Brilliant New Paddy Power Ad
11th February 2019
The new Paddy Power ad is possibly one of the greatest all time. The gambling operators have brought in Rhodri Giggs, who is the brother of the infamous Manchester United player Ryan, to talk about Loyalty Rewards. The attraction around the one-minute long advertisement is mega, with brilliantly executed subtle jabs at their story. Let's take a look.
First of all, you'll need to know the whole story to be able to get the message. Ryan Giggs is the most decorated player in Premier League history and is a living club-legend for Manchester United. In 2011, his image was damaged as the Welsh footballer was reportedly having an affair with his brother's wife for 8 years.
Paddy Power Ad Takes Jabs with Loyalty Rewards
It's all down to Rhodri Giggs' brilliance. The commercial talks about loyalty as younger brother Rhodri takes the piss out of his older brother's adultery.
Starting off, Rhodri comes out and says he's always lived a "loyal life". He then goes to 'The Prince of Wales' pub. The barmaid asks him "bitter?" whilst standing in front of a poster of 'The Wandering Cock'.
He replies, "Not anymore Pam, champagne please."
The lads are watching the Welsh football team playing on the TV in the background, who are managed by Rhodri's brother Ryan, as the commentator says, "Questions will be asked of the manager". At that moment, you can see Rhodri giving a cheeky grin.
After that, the action continues in Rhodri's home whilst he's drinking from a City mug, reading a newspaper with the headline 'United legend Rejected for the dream job' on the back.
The next scene is at the gym, we see Rhodri punching a bag. His trainer says to him, "Come on Rhod, think of someone that makes you angry." Rhodri replies, "No one comes to mind."
Finally, the Paddy Power ad finishes with Rhodri driving out of his driveway saying, "The problem is, loyalty gets you nowhere. Live for rewards instead, and that's why I am Paddy Power's Rewards Club ambassador."
Then we see him drive off with a 'Giggs1' registration plate.
Before all of this, it was believed that the two brothers had made up in 2015 but it seems that all of that has gone to waste.
This Paddy Power ad is extremely embarrassing for the Welsh boss but is set to be a home-run for the company with many viewers loving that Rhodri has finally got a chance to hit back at his big brother.
He and his cheating wife, Natasha, broke up in 2013 with brother Ryan splitting up with his own wife Stacey Cooke in 2017.
We've attached the Paddy Power ad for you to see for yourself.
Hope you liked it, if you wish to learn more about what goes on in the gambling world, check out the latest online gambling news.