Gambling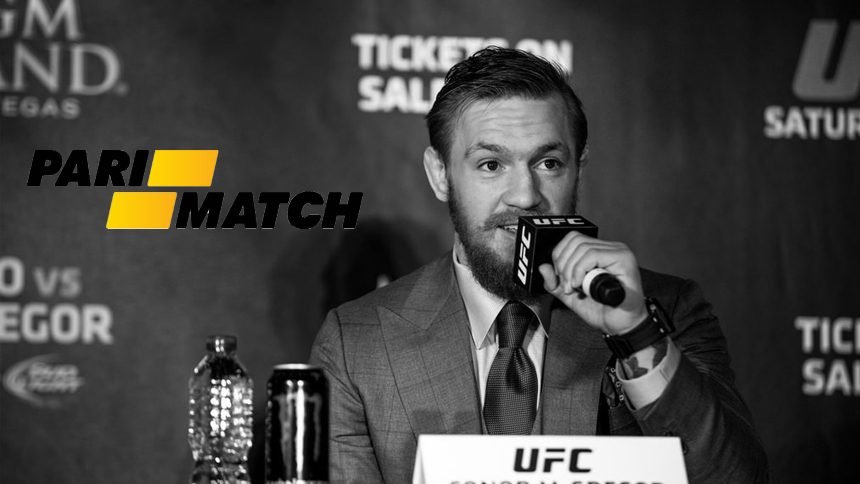 Parimatch and Conor McGregor Team Up for New Look
11th February 2019
The online bookmaker Parimatch has gone forwards and made Conor McGregor the face of the company's new brand identity. It is suggested, that the mixed martial arts competitor has agreed to a 2-year-contract in which he will represent the gambling firm. Let's take a look at the story as a whole.
Before we dive head into it, we would like to remind you to take a look at the latest online gambling news. On that page, you'll be able to keep up to date with all the hottest gambling-related stories out there. Feel free to check it out.
Parimatch Signed One Hell of a Star
The news came to us only this week, that McGregor will serve as "the face of a new look Parimatch." The company is going on a refreshing journey and partnered up with the creative Digital Choo and BANDA to make the site's migration to a new betting platform.
It is said, that Parimatch and McGregor will collaborate on promotional content and consumer activations, focusing on the Commonwealth of Independent States region. Those include Russia and eight former Soviet Union republics as well as Cyprus.
The CEO of Parimatch, Sergey Portnov, hailed McGregor as "a bold global icon that transcends sport" and thus "the ultimate ambassador for Parimatch." McGregor dutifully logrolled back, saying Parimatch "has a fighter's spirit built into its culture."
Parimatch and McGregor's new partnership comes after follows Parimatch's deal last summer to become the official betting partner of the UFC mixed martial arts league for the Europe, Middle East and Africa region (except the UK and Ireland).
Parimatch has served as an 'introducing partner' for the UFC's first Russian event at Moscow's Olympic Stadium in September 2018, which attracted over 22k fans, making it the fifth-largest event in UFC history.
It was only last December, that Portnov told Betting Business Russia that their four-year UFC deal was his 'personal initiative' due to his love of mixed martial arts. When the opportunity arose to purse a UFC partnership, Portnov said Parimatch immediately rushed into battle and did not give any competitor a chance to even start negotiations."
Portnov claimed the average UFC bettor placed larger wagers than other sports' bettors, making for significant turnover on UFC events. However, Portnov said the infrequency of UFC events meant that Parimatch's deal with the organization was primarily "a hype tool, a marketing tool."