Gambling news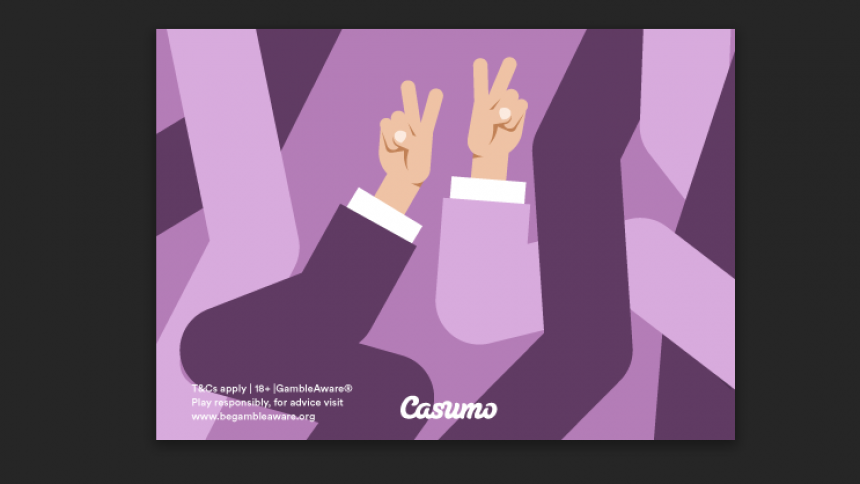 Whopping Winner Stories at Casumo
7th May 2018
With many wins over the past few months, we take a look at some of the winner stories at Casumo. The online casino has had some major jackpot winners since 2017. Over the past years, the online casino has competed and successfully remained at the top. Before jumping into the prize-winners and hot slots, we will take a look at last years triumphs. 
At Casumo Casino, there have been winners year-in, year-out. Take a look now, at the some winner stories last year in the online casino.
-2017/March/30:  € 3,317,639.08 in  Mega Fortune
-2017/April/4: € 4,621,607.81 in Mega Fortune Dreams
–2017/April/8: € 3,332,981 in Arabian Nights
-2017/August/17: £ 2,767,467 in Mega Fortune Dreams
-2017/November/17: £ 6,373,373.23 in Hall of Gods.
These stories, are just a few of the successful ones over the past year. By checking out the latest online gambling news, you will be redirected to more similar stories. Another example, is the win in March. By only the third month in the year, the online casino could already boast about a third jackpot winner.
Learn more about the Winner Stories at Casumo
At Casumo Casino, we take a sneak peak into the most positive slots jackpots this year. As of January, the highest win was a €1.20 bet which amounted to a lot of cash. In more detail, the winner claimed €214,716.87 playing Hall of Gods. This was truly a spectacular way for the winner to begin the new year. It became evident of another major success in February, just over 25 days later.
The major February jackpot win was from a €6 wager, playing Mega Fortune Dreams. One lucky player saw his fortunes change in the flash of an instant and went on to cash out €137,400.77. This was a breakout story which could not easily be forgotten by the online casino, who congratulated the successor themselves. Another month, another major win. This also brings us further to another life-changing event.
At the beginning of March, a player went on to win £85,931 from an initial £30 bet. Either it was down to a mega coincidence or it was because of a popular progressive jackpot, his win was also playing the slots game Mega Fortune Dreams. It is safe to say, the slots game is possibly the most popular one on the online gambling site.
Last but not least, we come to April, last months winner stories. The month started slowly, with the biggest win a €10 stake being rewarded for €30,893.39 This particular victory was playing a game called Mega Joker.
However, right before the end of the month, an anonymous Casumo player stole the show. His £2 bet broke the charts to add up to a sum of £65,826. No his win wasn't on Mega Fortune Dreams, it was on a similar game. Playing Divine Fortune, the player got to celebrate his huge earnings from playing that particular slot.
A Small Tip on Progressive Slots
All jackpot winners make a fortune one way or another. Here, we are delivering news on progressive pots. As of the beginning of May, Casumo Casinos progressive jackpots up for grabs are as follows:
Mega Fortune

– € 3,059,199.98

Mega Fortune Dreams – € 2,232,121.69

Hall of Gods – € 1,159,405.43

Arabian Nights – € 1,279,374.56