Uncategorised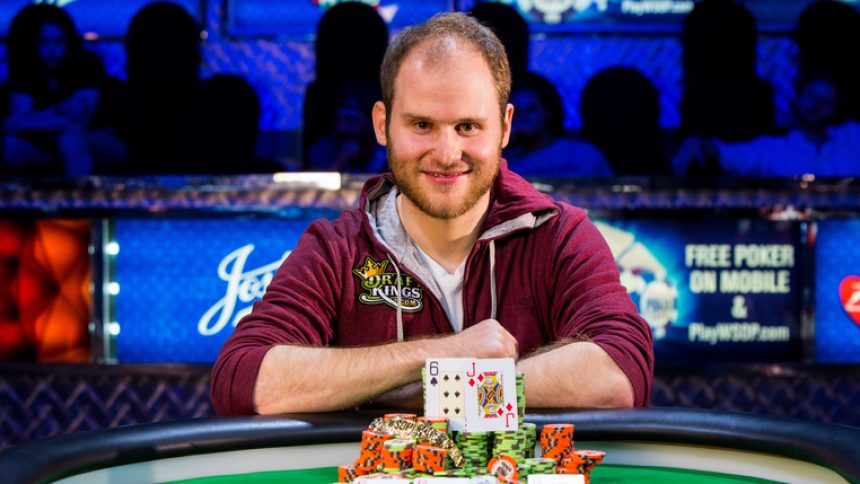 Sam Greenwood Wins Another Hefty Sum
5th May 2018
In just over 2 weeks, Sam Greenwood has dominated the card game. The professional poker player has done it again. Greenwood wins another 7 -figure prize at the end of his latest triumph. On top of that, the Canadian was the first man to enter the Super High Roller event so becoming the last man standing was all the more sweeter. 
Greenwood became the EPT Monte Carlo Super High Roller champion after bettering 30 other competitors. Although, it was not all that simple. Credit has to be given when due and German runner-up Christophe Vogelsang was a worthy opponent.
For more gambling stories and the most recent news, check out the latest online gambling news.
The Story behind How Greenwood Wins Super High Roller
Let's begin on the final day. There are 6 competitors left, all guaranteed a cash prize. After 16 re-entries beforehand, the prize pool is €4,462,920. Vogelsang has the advantage. He has a massive chip lead over the other players at the table.
First to fall is Isaac Haxton as he clashes with Vogelsang. The player collects €313,000.
After that, it was hours before the next player fell however, Justin Bonomo was the next to leave, with an attractive €401,000.
Shortly after Bonomo had been dismissed, another German, Ole Schemion departed with €513,000 in his pocket with Ali Reza Fatehi, a businessman falling out in third place. Fatehi got to take home €669,920 for his performance.
Greenwood vs Vogelsang
We get to the big one. The face off. The heads-up duel began with Greenwood on 7.61 million in chips to Vogelsang's 3.89 million. The German was on his way to taking all the glory which he attempted and played beautifully only for an unfortunate hand to steal it all away from him.
Unfortunately, we are not able to bring you the specific moment, however, please feel free to witness it yourself in HD. The final hand is dealt at minute 34:00. Watch the loose heads-up all-in call for yourself.
The scenes were amazing as Greenwood wins the Monte Carlo Super High Roller event. Earlier this year, in April, the Canadian won the Million Grand Final Barcelona for a prize money of €1 million.
This win makes his tournament winnings to exceed $11 million.