Uncategorised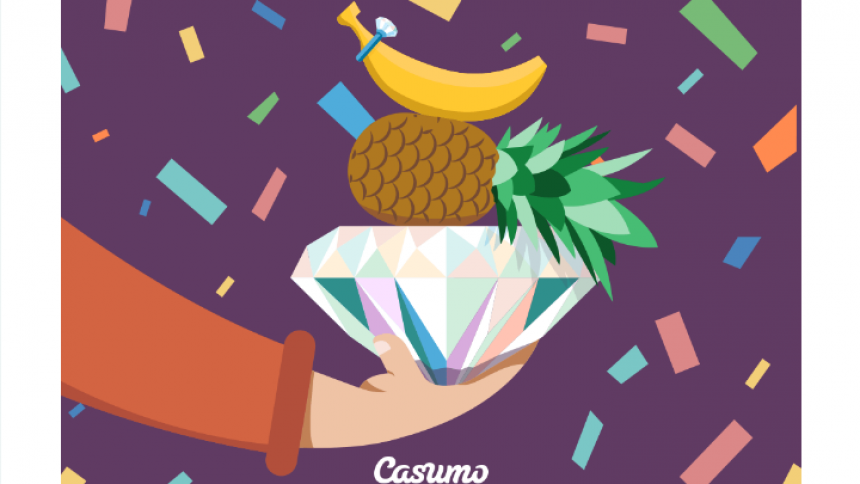 Third Jackpot of the Year at Casumo Casino
13th March 2018
Since the start of 2018, there has been 1, 2 and now the third jackpot of the year! At Casumo Casino, winner's are born highly frequently but jackpot winners, well that's another story. The online casino has recently reported on another high-figure champ, who saw himself grab £85,931, with a £30 bet!
Following in the footsteps of the last major victor, Lee from Ireland pocketed £122,330 whilst having lunch on top of a roof. Whilst playing Mega Fortune Dreams, available at Casumo Casino on mobile, Lee had to put his phone down for a minute and walk away. Then come back and check it again to see if the win was real. He said the following when asked about his reaction:
"I couldn't believe it at first, I was eating a sandwich at the time and nearly choked on it with the shock when I saw the money flash up"
When asked about what he plans to do with his winnings, Lee responded with:
"The first thing I'm going to do is book a family holiday to Disney World Florida, for us and our children."
Casumo Casinos Third Jackpot of the Year Winner
Probably supporting the blue moon of Manchester, Citytil1die saw a similar outcome as the previous winner Lee, whilst playing Mega Fortune Dreams.
When asked about his victory at the game of slots, the Englishman replied that he celebrated that night with a three-course meal at a Michelin Star restaurant in Manchester. Whilst trying to decide what to do with his winnings, the jackpot champion will spend three weeks in the Dominican Republic to draw a conclusion on how to keep the cash.
Jackpot Winners at Casumo Casino
At the online gambling site, now with a third jackpot of the year only in March, the winners have spoken to the online casino. Here are a few words from each of them about their opinions for Casumo.
–First Jackpot winner this year: "Casumo, for me, is the best online casino. I think the level system is superb."
–The Second winner this year: "I just love the simple layout. It really does it for a player like me. In fact, I think that's the best thing about Casumo."
–The Third Jackpot winner of the year: "A speedy withdrawal is something I appreciate and because of this Casumo stood out among the crowd."
Want to have a go at becoming the 4th this year? Casumo Casino is a sure-fire place set for champions and fast cash-outs. Like the former two, Mega Fortune Dreams seems to be the lucky slots game this year. Log-in now to play as we hope to announce your name in the latest gambling news, in the coming weeks.