Gambling news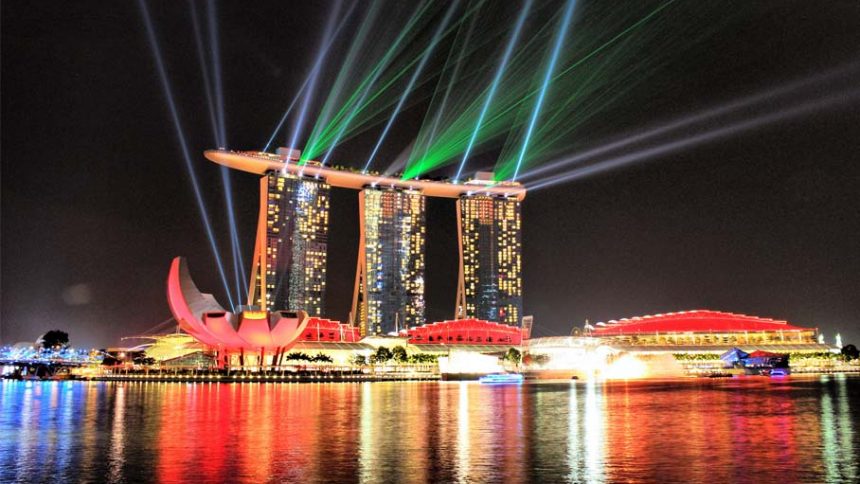 Singapore Gambling Revenue is in Decline Despite Sharp Rise in Tourism
27th June 2017
Singapore gambling revenue is on a declining trend according to the land-based casinos in the country although the micro-state's tourism income has increased significantly in the last year.
Singapore gambling revenue has declined drastically according to the two giant land-based casino operators in the country. According to the latest online casino news, Genting Singapore Casino reported that its gaming revenue fell 9.2 percent year-on-year to SG$1.59 billion in 2016. As it was reported by GGRAsia, Marina Bay Sands' year-on-year revenue from gaming decreased 6.5% to US$2.16 billion last year.
The major casinos in Singapore complain about gradually decreasing revenues. However, The Singapore Tourism Board reports indicate that the tourists don't prefer spending their money in casinos. The report states that number of tourists visited Singapore in 2016 increased eight percent compared to 2015's numbers and totaled 16.4 million. The year-on-year comparison to 2015, last year's tourism income increased 13 percent and reported as US$17.7 billion.
According to Casino.org, shopping income soared 51 percent while hotel income saw 26 percent jump last year. Food and beverage revenue also increased 20 percent. But why did the gaming income fell 14 percent?
Singapore Gambling Revenue's Sharp Fall might Stem from Increasing Competition
There are different theories behind the sharp fell in Singapore gambling revenue. One possible reason is the increasing competition. The potential of gambling industry in Asia has begun to be discovered not only by business magnates but also by the governments in the region. Big powers of the region such as China, South Korea, and Japan are aiming to increase their share in Asian gambling market.
Lately, China has decided to relieve the pressure on VIP junkets in Macau to render its autonomous territory more popular among high rollers. Chinese gambling laws are quite restrictive forbidding every kinds of gambling activities within the borders of the mainland China. However, Macau has privileged rights to host land-based casinos. Obviously, the region is seen as a major source of income by the Chinese government.
Japan has started the process of passing a new gambling bill which allows touristic resorts to accommodate casinos. It is expected that at least two resorts will have the rights to house casinos within their premises. Japanese online casino market is also expending as the island country legalized bitcoin transactions.
South Korea is preparing for welcoming a new casino by the popular Incheon Airport. The US tribal gaming group Mohegan Sun will open Incheon Casino Resort which is expected to boost tourism in the region.
Increasing competition in the gambling market in Asia has dented Singapore's popularity as a gambling destination. Nevertheless, it is not the only reason why Singapore gambling revenue has fallen drastically. Singapore gambling laws requires locals to pay $71 to be able to walk into a casino. The aim is making sure that only people with money gambles. However, it keeps many locals from visiting the casinos like Marina Bay Sands. It also increases the local interest in the online casinos in Singapore.
Singapore's attitude against local's gambling is not unprecedented. Citizens of Monaco can't gamble in any of the local casinos although the majority of the popular is known to be super rich and the micro-state has famous casinos (check casinos to visit in Monte Carlo) like Casino de Monte Carlo. Both micro-states aim to protect locals from spending their money on gambling, as casinos are seen as tourist magnets. However, a regional competition can easily drive gaming related tourists to other states and not getting enough contribution from the local population puts the gambling market in a difficult situation.