Gambling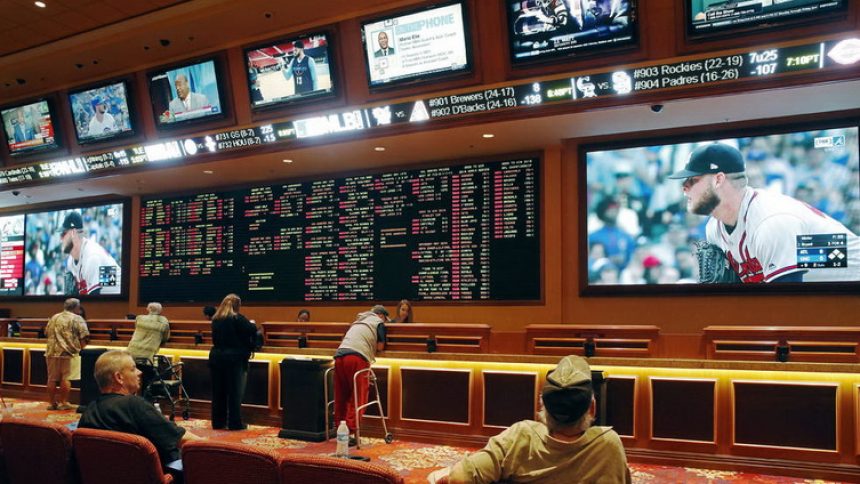 NJ Sports Betting Outshines Nevada for May
12th July 2019
It appears as though May was a successful month for NJ sports betting, but Nevada took a hit as they fell 6% year-on-year for May. The figure for total gaming revenue went down to $981.8m while both sports betting and revenue were supposed in New Jersey for the first time. Let's take a look at the story as a whole.
If you check out the latest online gambling news, you'll be able to find all the hottest gambling related stories out there. Not only that, but we also have a list of many different Q1 results for different gambling firms. Feel free to head on over there now to see for yourself.
Huge Triumph for NJ Sports Betting
This is the first time in history that New Jersey has outshone Nevada. This happens because of a drop-in form for Nevada compared with a relatively good month of May for NJ. As for Nevada, the slots machines saw revenue grow 4% to $299m and multi denomination slots fell a marginal 0.5% to $281.4m, table counter and card game revenue dropped 19% to $302.1m.
The big story however is how the NJ sports betting revenue for May finally overtook Nevada for the first time in history. New Jersey's $320.4m handle was higher too.
The thriving mobile sports betting market in the Garden State is likely a key reason behind its triumph over Nevada, although Las Vegas sportsbooks should return to former heights when the NFL season returns.
This sets up New Jersey nicely for the future, as they will be looking to achieve this feat many more times. Can we potentially see New Jersey become the next big gambling state in the US and overtake Nevada? In the short future, probably not. But in the long run, who knows?
One thing is certain. We will be keeping an eye on the monthly NJ sports betting revenues and comparing them with Nevada. Follow the latest online gambling news at our home page.