Gambling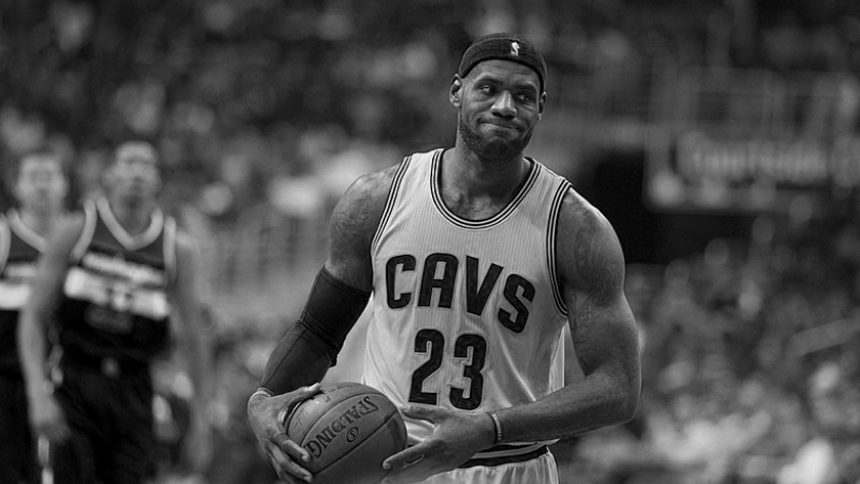 LeBron James Re-Tweets Offshore Sportsbook
27th March 2019
The story of one of the NBA's biggest players, LeBron James, has emerged as the Los Angeles Lakes forward re-tweeted a post on Twitter. The post was from an offshore sportsbook, more specifically, MyBookie. The sportsbook is licenced in Curacao. Let's take a look.
If you've been following the latest online gambling news, you'll find that the US Supreme Court lifted a federal ban on gambling outside the state of Nevada almost a year ago. Since then, there have been several states who have taken gambling inside their borders.
Twitter Brings Controversy to LeBron James
Much of the debate has come after the NBA announced its plans to reinforce its legal gambling policies. The re-tweet by LeBron James is practically like a counter against what the league has decided to stick to. It is not clear whether or not LeBron was paid for re-tweeting the post from MyBookie but he certainly got the attention, with 7,800 re-tweets and 55,890 likes.
The video by MyBookie was about baseball Los Angeles Angels player Mike Trout stepping up to the plate. MLB player Trout recently signed a contract for 12 years with the Angels worth $426.5m in total for his time. That makes him the best pre-paid player in sport pre-sponsorship with the video addressing that.
There have already been a few people in high-positions that have already spoken out about LeBron James re-tweet. Dustin Gouker, the Managing Editor of LegalSportsReport.com and PlayNJ.com made his thoughts clear. He tweeted:
"January: NBA reinforcing gambling policy. Great! March: Biggest star in the game re-tweeting MyBookie."
Another comment was from the American Gaming Association's Senior Vice President of Public Affairs, Sara Slane. She tweeted the following as a direct response of support to Gouker:
"Thank you! Ridiculous!"
The NBA has previously stated that they are basing their judgement to rule out sports betting after looking at the English Premier League. The top flight in the footballing body of England is showered by gambling sponsorship deals and advertisements.
If you want to read more about the English Premier League and gambling, check out the link.
Mark Tatum, the NBA Deputy Commissioner told ESPN the following about the Premier League influence:
"That really helped inform some of our thoughts on how sports betting could work in the United States. We're seeing a large shift now and a change in the landscape of sports betting in the US."
Do you think LeBron James over stepped the line with his re-tweet about MyBookie and how sports betting is taboo in the NBA? Let us know your thoughts in the comment section below.