Gambling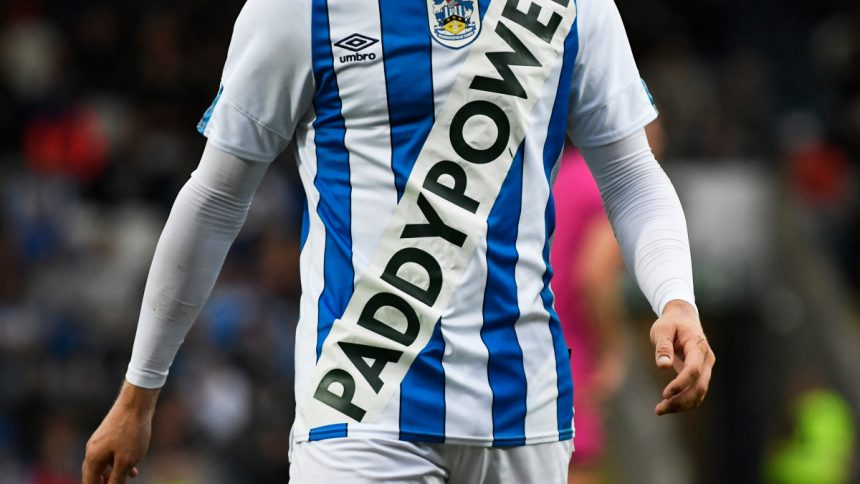 Huddersfield Town Fined by FA following Paddy Power Prank
14th August 2019
The latest reports suggest that the FA are set to fine Huddersfield Town following the Paddy Power prank which their promotional partner came up with. In a pre-season friendly, the club unveiled a new heavily branded kit. The jersey had a large Paddy Power logo in a sash across the front, prompting scathing criticism. This was only a PR stunt as the gambling firm then announced its new Save Out Shirt campaign. Let's take a look at the story as a whole.
To keep up fully with the initial Paddy Power and Huddersfield story, feel free to take a look at the latest online gambling news. On that page, we have quite a few hit sagas and many more shred of news which happen in the gambling world. The fine from the FA comes after many months of issues between football and gambling firms with questionable exposure.
Paddy Power Prank Backfires after FA Charge
Huddersfield Town wore the Paddy Power prank kit in July but this stunt would quickly backfire, following the criticism which it received.
Following the incident, Paddy Power released a video, called Save Our Shirt. They have announced their plans to remove gambling shirt sponsorship in football once and for all. By doing this, Huddersfield Town's kit would not have any logo of Paddy Power, even though the club are sponsoring them.
In donning the design for an official match, the club is seen to have breached a section of the FA's kit and advertising regulations, stipulating that a kit is permitted to have "one single area not exceeding 250 square centimetres on the front of the shirt."
The charge has been given with a time period until the 16th of August for Huddersfield to respond. The final expected result is that the charge will become a fine.
More on the matter, Paddy Power, who are owned by Flutter Entertainment, have agreed similar deals for the Save Our Shirt campaign by "unsponsoring" Newport County, Motherwell, Macclesfield Town and Southend United.
Do you think that the Paddy Power prank went too far and the charge to Huddersfield is justified? Let us know your thoughts in the comment section below.