Gambling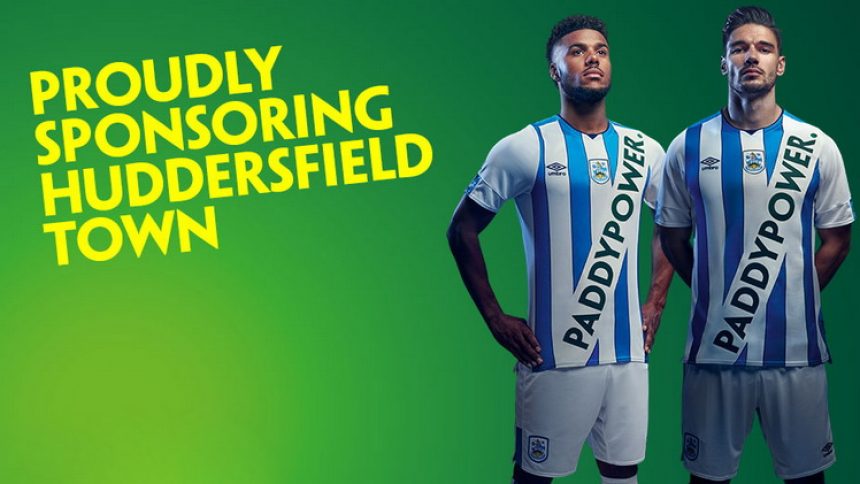 Huddersfield Town Signs Deal with Paddy Power
23rd July 2019
If you take a look at Huddersfield Town, the online football club have just signed a new deal with Flutter Entertainment brand Paddy Power. From the start of the 2019/20 season, the football club will be partnering up with a gambling firm. Let's take a look.
It has already been a crazy summer of new football deals with gambling firms in sponsorship deals. The primary reason why football clubs and gambling firms' partner-up is to generate great riches through revenue by targeting fans. You can find more gambling deals at the latest online gambling news.
New Deal for Huddersfield Town
Paddy Power have just announced that they will be sponsoring the football club for the upcoming season. It is a rare move for the gambling firm, who have posted a humorous parody video on social media to announce the partnership.
Huddersfield Town Commercial Director, Sean Jarvis, stated the following:
"The front-of-shirt sponsorship is very important to the club and it was vital we stayed patient to get the right commercial deal.
"This represents the largest shirt sponsorship deal for Huddersfield Town outside the Premier League."

Paddy Power's Brand Marketing Director, Michelle Spillane, stated the following herself:
"We are excited to announce we are Huddersfield Town's shirt sponsor this season, our first foray into shirt sponsorship.
"They're a club which, first and foremost, value their fans and know what it means to be a football supporter. We're confident this deal will bring some bite and bark to The Terriers' upcoming season."

To learn better about the sponsorship deal between the two, we have included the humorous video below.
VIDEO: https://www.youtube.com/watch?v=aBDz4vtxRAY
Paddy Power have done it again. Remember, it is just a few months after their infamous Rhodri Giggs commercial.
Do you think that Huddersfield Town have made a good deal this time? Let us know your thoughts in the comment section below.