Gambling Fun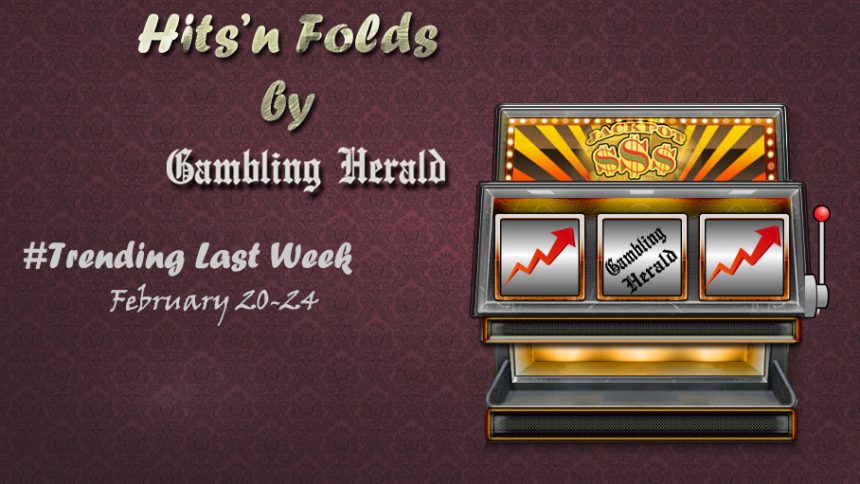 Hits n Folds: February 20-24
27th February 2017
Hits – Online Gambling Promotions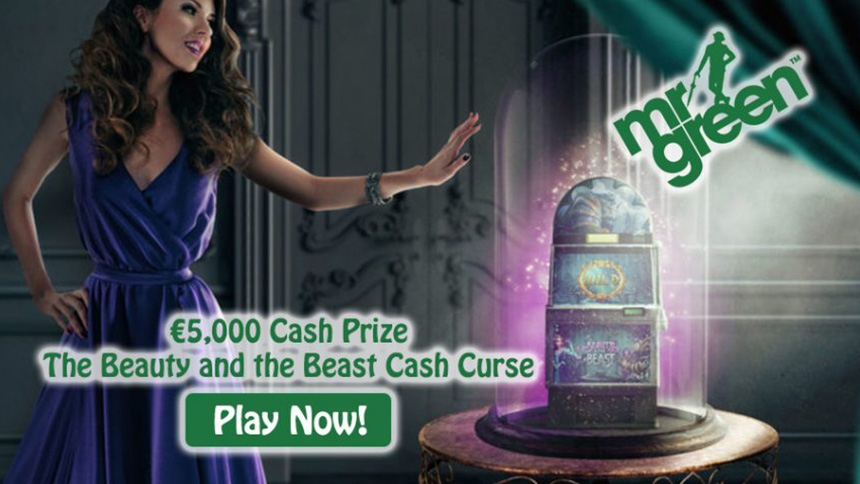 'Reel' players had a chance to turn green with Mr Green Casino's awesome Beatu and the Beast slot promotion that gave out €5,000 Cash Prize up for grabs. The lucky ones that clinched podium finishes received the biggest share of the Cash Prize pot, with the first place winners getting €1,000, followed by 2x €500 and 10x €100. There were other smaller consolation prizes for players that finished below these places, but not to worry, because Mr Green Casino is famous for giving out tons of promotions on a regular basis. (For more details about the online casino, check out Mr Green Casino Review at Gambling Herald.) Why not get rich today with Mr Green Casino? Visit the online casino to take advantage of the great offers. Read more…     Play now!
---
Forget about watching the race in Barcelona on your TV from your couch. Join Mr Green Casino today and play Live Blackjack and Roulette for a €20 deposit (or more) for a chance to scoop 2x VIP F1 tickets! But just make sure you play all you can, because this great offer expires tomorrow (February 28, 2017). Watch the high-octane action unfold straight from the shores and the stands at the Circuit de Barcelona-Catalunya on May 14; after the right is over take a dip in the sea to cool you off from all the heat – generated both by the sun and the 1,000-horsepower engines. Read more…     Play now!
---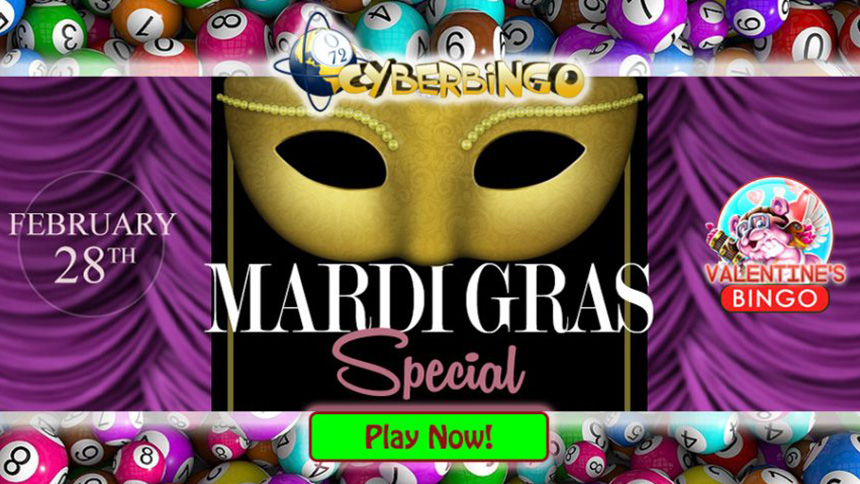 It's that time of the year; get out your best costumes – or buy one if you don't have one – and put em' on before you visit Valentine's Bingo room at CyberBingo tomorrow (February 28) for a chance to scoop up to $2,500 in Cash Prizes. The best part is that you can get a ticket for a mere $0.25, which means that your profits will be astronomical once you get your hands on the massive $2,500 Cash Prize. (Check out CyberBingo Review for more info about the online bingo site.) Suit up and get in character as you play the most thrilling bingo games at the most iconic online bingo site for tomorrow's Mardi Gras action! Read more…     Play now!
---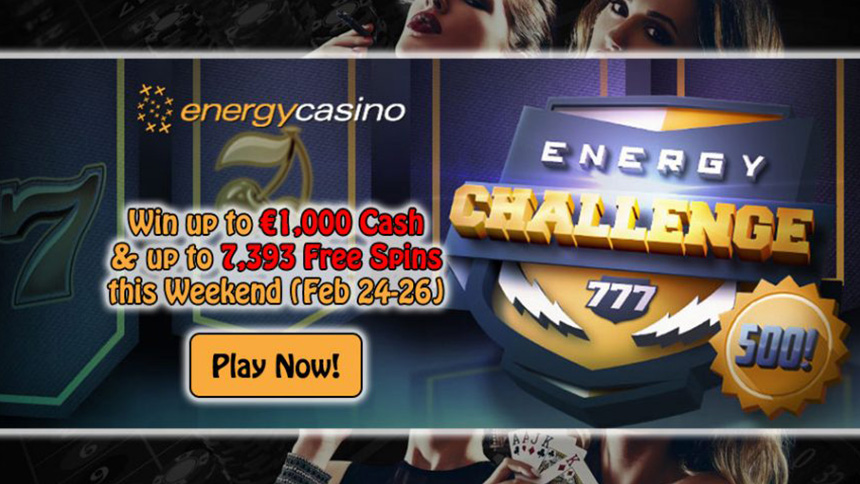 There was a whopping €1,000 Prize Pot and a total of 7,393 Free Spins to be won over the weekend at the super-fun and hugely rewarding EnergyCasino. We can objectively say that this was the best promo campaign that any online casino has dished out in a while; nothing could compare to this amazing offer. This much cash prizes and this much Free Spins all bundled into one great offer is unheard of. (For more info about the online, take a look at EnergyCasino Review.) Make sure to frequent EnergyCasino regularly to take advantage of rewarding promos as soon as they come out. Read more…     Play now!
---
To celebrate the imminent release of the Beauty and the Beast film that's set to come out on March 17 and is starring Emma Watson, Rizk Casino held a special campaign worth up to €7,500 and loads of Free Spins. This offer was valid over the weekend (February 24-26), so unfortunately it's over now, but the good news is that Rizk Casino is famous for giving players the chance to earn tons of cash and Free Spins with tons of cool promos on a weekly basis. (Learn more about the online casino with Gambling Herald's Rizk Casino Review.) Even though the campaign is over, why not head over to Rizk Casino and the Beauty and the Beast slot a try to experience the thrill while making loads of cash! Read more…    Play now!
---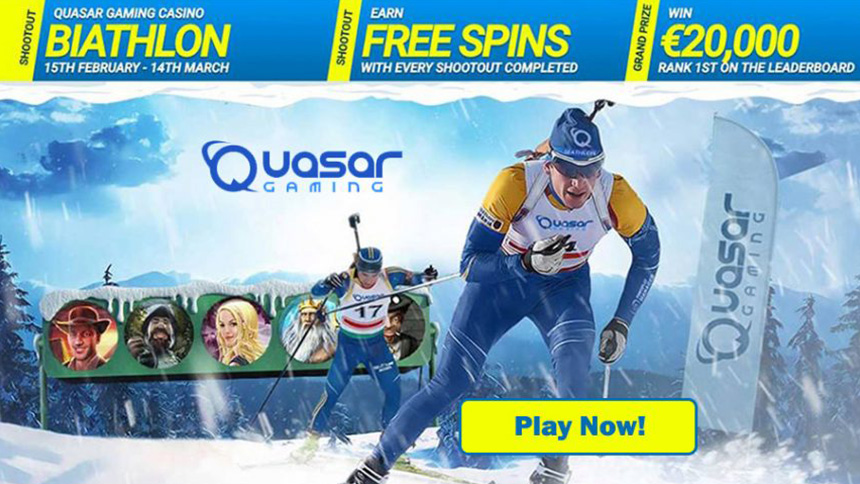 Race past other Biathlon players and be the best sharpshooter at the tournament for a chance to earn €20,000. On top of that, you can collect Free Spins with each race that you participate in, with the most regarding one being the fourth and last race – it carries 20 Free Spins, so make sure to race in that one and take down the targets for a shot at the big prize of €20,000! (Take a look at Quasar Gaming Casino Review for more info about the cool online casino.) You'll have loads of fun trying out new and exciting slots at Quasar Gaming, which should undoubtedly see you earn a big wad of cold, hard cash! Read more…     Play now!
---
Folds – Online Gambling Promotions
Yay, once again we didn't have any bad promos last week!
---
Hits – Online Gambling News
High-rollers in South East Asia could soon shift their gambling visits from Macau to other jurisdictions in the near future, if countries like Japan, Vietnam, the Philippines and other ones are successful in their bids of establishing gambling hubs that would suit the needs of players with deep pockets – especially the ones that come from mainland China. Macau experienced a gambling recession that lasted a whole 26 months, which is the prime reason behind their pursuits of more 'family friendly' services that include amusement parks, hospitality and entertainment services. However, in recent months they've recorded growth in the gambling sector, which could see them try to re-establish themselves as the prime gambling destination in South East Asia. The problem is that they could face stiff competition for the gambling throne imminently from other jurisdictions. Read more…
---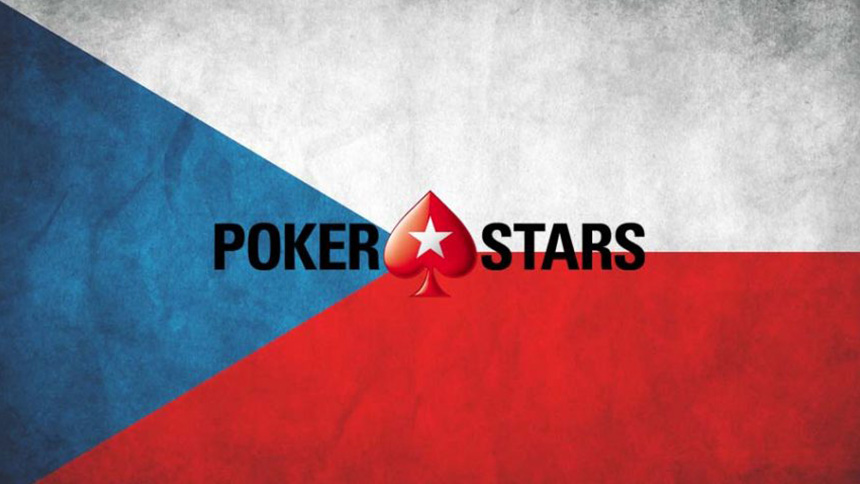 Gambling Herald strives to bring you the latest online gambling news, and last week's latest development involved PokerStars receiving a gambling license from the Czech government, allowing them to facilitate online poker & gambling services to Czech players. (Take a look at PokerStars Review for more info about the most popular online poker site.) This sees the Central European country join a whole host of countries on the continent that maintain online gambling operations, thanks to the new gaming laws of the EU that came into effect January 1 of this year. Read more…
---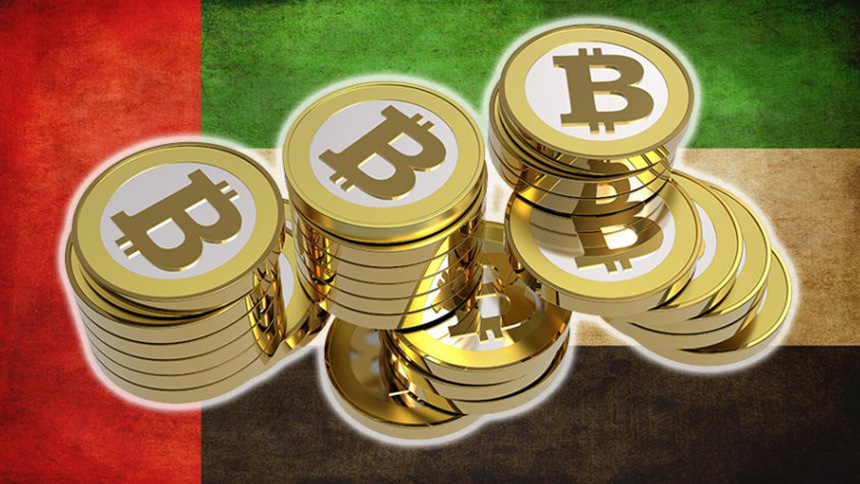 The Central Bank of the United Arab Emirates (UAE) is exploring options of introducing the popular cryptocurrency Bitcoin to its market, despite it mainly being associated with gambling activities – a practice that is strongly prohibited by Islamic customs. However, they would plan to use it in addition to the regular, physical currency in efforts to make transactions of common goods more efficient. Bitcoin in UAE would be regulated by the Central Bank, which would ensure safe and secure transactions for users of the virtual currency, thus protecting them from potential cyber harm. Read more…
---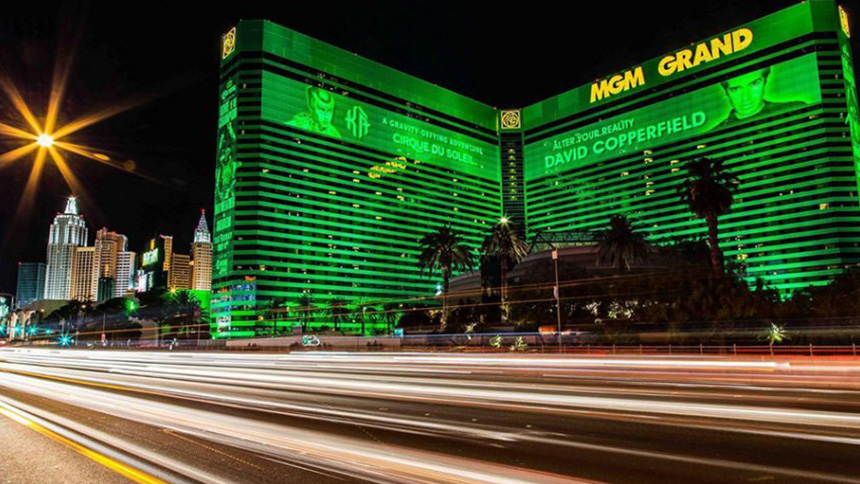 (Image credit: Reference)
Thanks to the innovative GameSense system, gambling enthusiasts will have to chance to seek a greater level of help in case they start to encounter a problem with compulsive gambling. And MGM Resorts International has signed up to install the GameSense system in all of their 17 gambling locations in the United States. The program was created by British Columbia Lottery Corporation (BCLC) in efforts to help players combat gambling problems in case they go from having fun at the tables and slot machines to the point where they start to abuse themselves with compulsive gambling. With the MGM Program Gambling program, the popular casino and hotel chain hopes this will bring greater player satisfaction and help them keep having fun at the tables. Read more…
---
Folds – Online Gambling News
We're still undefeated! We didn't feature any bad news over the past seven days.
---