Gambling news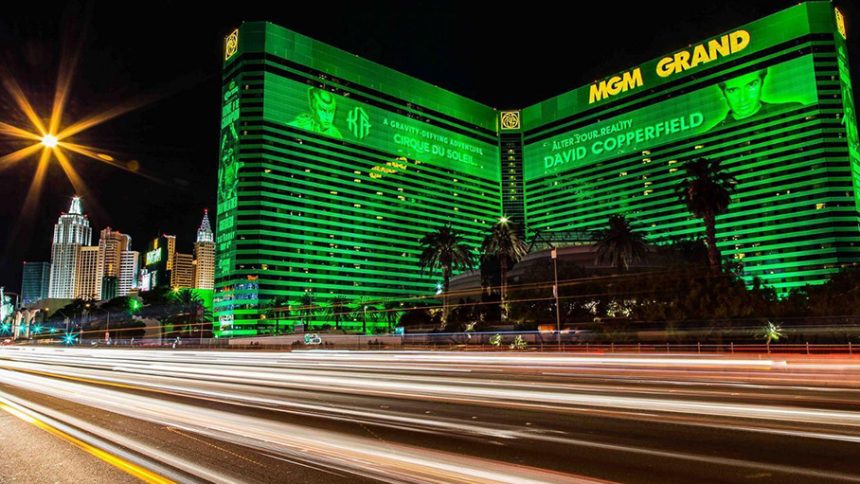 GameSense – MGM Responsible Gambling Program Aims to Promote Greater Player Protection
24th February 2017
To help battle problem gambling for casino visitors, the MGM Responsible Gambling plan is set to be introduced across all of their units.
(Image credit: Reference)
The MGM Responsible Gambling program will make use of GameSense, which was designed by the British Columbia Lottery Corporation (BCLC) to help players combat problem gambling before any serious damage is done. Furthermore, the casino group believes this will bring forward the 'raising (of) the standards within the industry,' according to the BCLC's official site.
Last Wednesday, MGM Resorts International signed a licensing partnership agreement with BCLC that will see the former implement GameSense across all of their gambling establishments – over the course of the following year – which currently counts 17 properties in the USA. Having a major casino property take up a problem gambling system of this sort is a first of its kind, which goes to show the forward thinking mentality that goes on at MGM International Resorts.
The underlying aim of the MGM Responsible Gambling program is to open up a dialogue about compulsive playing in hopes of preventing customers from suffering both personal and financial harm due to a problem that has spiralled out of their control. GameSense allows players to 'adopt behaviours and attitudes that can reduce the risk of developing gambling disorders.'
On their site, GameSense – a system that was introduced in 2009 – offers a handful of tips that players can use before hitting the tables and slots at a casino. Some of the tips offered seem pretty straightforward, however they might still come in handy the next time you decide to visit your local casino: balance gambling with other types of leisure activities, set a budget and stick to it, set a time limit before you play, take frequent breaks and other useful tips.
MGM's executive vice president of global government and industry affairs – Alan Feldman – stressed how he hopes the MGM Responsible Gambling program will not be perceived as a strict authority that's ordering players to use it – thus shying them away from their casino resorts – but rather as an option that's available if signs of compulsive gambling do emerge.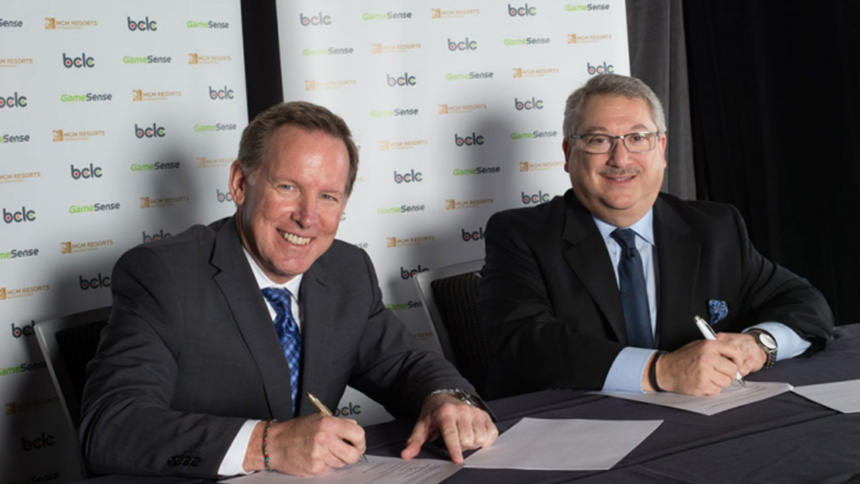 BCLC President and CEO Jim Lightbody (left) signs agreement with MGM Resorts International VP of Global Government and Industry Affairs Alan Feldman (right). (Image credit: BCLC)
"If the customer believes that this program is the problem-gambling police coming to get you, they're going to run and hide," said Feldman. "If the public, on the other hand, sees this as we're just here to remind you that you're supposed to be having fun, it should help."
"If at any moment it's not fun and it's not affordable, it's totally OK to stop. We're not going to be upset. We're going to still appreciate you and value you as a customer, in fact, maybe even more because you've made that decision and good for you."
Besides having the license to operate the MGM Responsible Gambling program, the partnership agreement with BCLC stipulates the casino group will fund $1 million over the next five years that will go towards research in efforts to enhance GameSense's capabilities as a solution to compulsive gambling. The funds will be directed between a research partnership involving MGM and BCLC themselves, along with the University of Nevada Las Vegas' (UNLV) International Gaming Institute.
UNLV will bring together a 'consortium of internationally renowned experts in responsible gambling' whose aim will be to come up with even better ways to prevent casino enthusiasts from losing grip on having a good time at the tables – 'fun' is what gambling should be all about, according to BCLC's GameSense.
BCLC's mission is to be at the forefront of responsible gambling systems that has the ability to support customers when they're making a visit to a casino, while also ensuring that any potential harm gets significantly reduced. In return, they hope this will lead the way to strengthening the gambling industry and reduce the negative perception that's at times associated with the casino business.
(Check out some of Gambling Herald's online casino reviews, sign up with any of them and play a wide range of games, since MGM casinos are out of reach for most of us, including here at GH HQ.)