Gambling news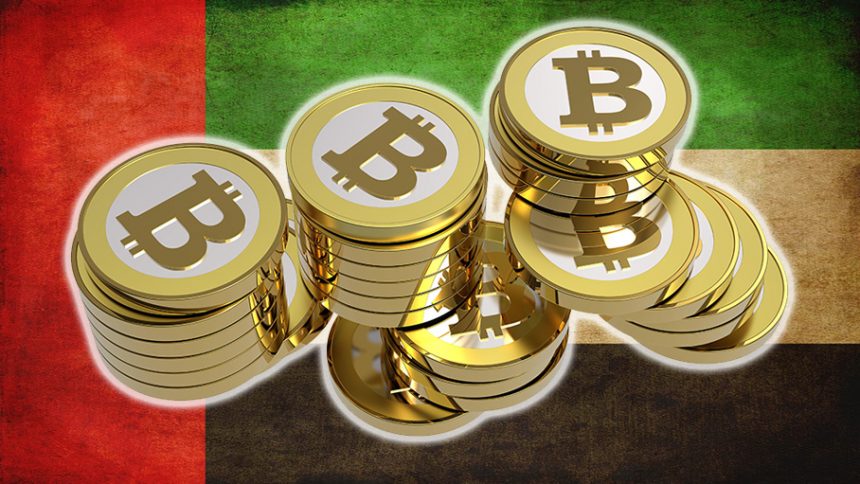 Bitcoin in UAE Set to Become a Real (Virtual) Thing
22nd February 2017
United Arab Emirates officials are currently in talks to implement a 'framework' that would oversee trading and operations of Bitcoin in UAE.
In recent years, the use of cryptocurrency – particularly Bitcoin – has skyrocketed not only with online casino platforms, but also with non-gambling related areas that people generally use. UAE is no stranger when it comes to having the best and the latest of every commodity on the market – whether it be physical or virtual – so it should come as no surprise of their intentions of following the cryptocurrency trend in introducing Bitcoin in UAE.
Online gambling in UAE is forbidden by the law, however as we've mentioned before, Bitcoin – along with many other virtual currencies – has multiple uses in the commercial sphere, besides being used a tool for playing your favourite Merkur or Novoline slot games.
At the start of the year, UAE Central Bank released a document titled, 'Regulatory Framework for Stored Values and Electronic Payment System' in which it touches upon introducing Bitcoin in UAE, however it fails to clarify when how they would go about effectively managing trading while simultaneously protecting customers that use it from potential harm.
The 'framework' sparked a heated debate about the possibility of having Bitcoin in UAE, as it would enable top companies to facilitate their goods and services to customer via the simple use of the virtual currency. The Central Bank of UAE proclaims in the document that 'virtual currency(s)' do not form part of the agenda outlined in the aforementioned 'framework,' however exceptions will be made for cryptocurrencies that allows people to redeem "goods, services and discounts as part of a user loyalty or rewards program with the Issuer and cannot be converted into a fiat/virtual currency."
This sentiment about the prospects of having Bitcoin in UAE was echoed by the governor of the UAE Central Bank – Mubarak Rashed Al Mansouri – as he clarified that the report released on January 1 this year does not pertain to virtual currencies in the country. On the other hand, Al Mansouri stated the government – being spearheaded by the Central Bank of UAE for this matter – is engaging in discussions to implement a strategy that would allow the safe use and trading of Bitcoin in UAE with a carefully thought-out framework, in the near future.
Some months prior the 'framework' report was released, the government gave positive reassurances in regards to utilizing Bitcoin and Blockchain technology in the nation's financial industry.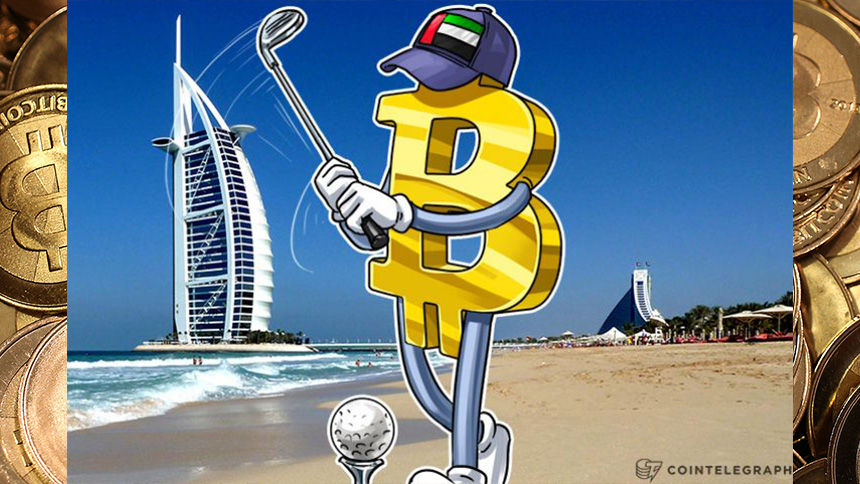 (Image credit: The Cointelegraph)
"The Supreme Legislation Committee in the Emirate of Dubai (SLC) has announced that it will discuss the present the future of the legislative and legal frameworks related to cryptocurrency known as Bitcoin during a workshop on 'Virtual Currency: Fact and Law,' read the government statement. "In cooperation with the Dubai Electronic Security Center (DESC), the session will be held on Nov. 20, 2016 amid high-level attendance of local and federal government entities."
So, to answer your question, 'Is Bitcoin legal in UAE?' Well, not yet, but it's only a matter of time before you see trading operations of Bitcoin in UAE, so you might as well prepare now and get ahead while you can to maintain a competitive edge over your competition. One way you can do that is playing at online casinos that make heavy use of Bitcoin (and some other virtual currencies) to make even more (virtual) money, before the Persian Gulf country implements a viable 'framework' for Bitcoin in UAE.
Check out some of the best Bitcoin Casino Reviews at Gambling Herald; create an account with any of them within minutes to play the most thrilling games!