Gambling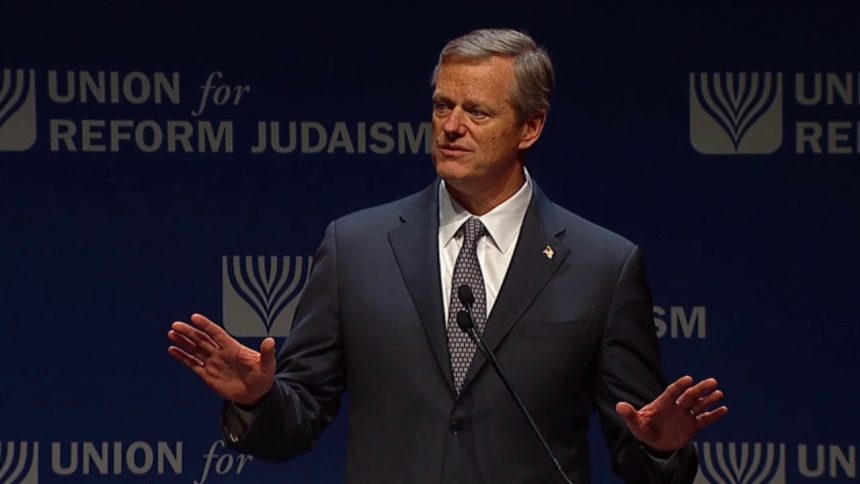 Governor Charlie Baker Plans to Legalise Sports Betting
27th January 2019
In this article, we'll be heading over to Boston, Massachusetts where governor Charlie Baker is trying to introduce sports betting to the commonwealth. Unfortunately for him, there are risks in the way which advisors are warning him of. Let's take a look at the story as a whole.
If you've been following the latest online gambling news, you'll be fully aware of the US Supreme Court's decision to lift a federal ban on gambling outside the state of Nevada. Well, with many more gambling states already in the US, Charlie Baker is on a mission to bring sports betting to the commonwealth region.
Gov. Charlie Baker Sets His Sights Forward
Let's start off with the bad shall we. Although Baker is trying to take the industry forward, some economists are saying that his moves are ill-advised.
"There's reason to believe that sports gambling is addictive to certain folks," Victor Matheson, a sports economist and professor at Holy Cross, told the Herald. "Sports gambling gives the illusion of control and it particularly impacts young men."
Some experts say he's rolling the dice — risking an increase of gambling disorders, which affect 2 percent of the state and put 8 percent more at risk.
Baker has stated that his administration was filing "An Act to Establish Sports Wagering in the Commonwealth"
"Our legislation puts forth a series of commonsense proposals to ensure potential licensees are thoroughly vetted and safeguards are in place to protect against problem gambling and illegal activity,"
Marlene Warner, the executive director of the nonprofit Massachusetts Council on Compulsive Gambling, said her organization will ask lawmakers to set aside some of the estimated revenue for treatment of gambling addiction if the proposal becomes legal.
"Anecdotally, there are a lot of people suffering and hitting crisis points,"
The proposal would tax sports betting inside casinos at 10 percent, while online wagers would be taxed at 12.5 percent. The gaming commission, which regulates casino gambling, would oversee sports betting. Daily fantasy sports contests are already legal but are currently untaxed in the state. The proposal would subject those companies to the 12.5 percent tax.
Do you think governor Charlie Baker will succeed in bringing his plans into action? Let us know in the comment section below.