Gambling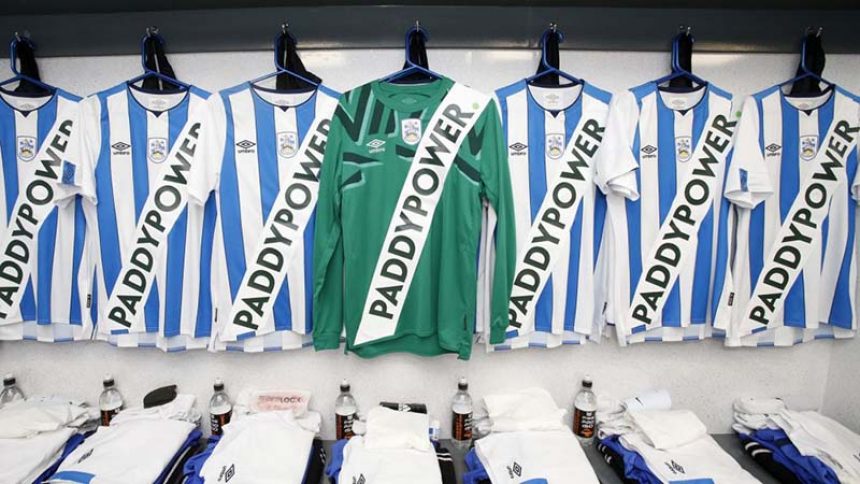 FA fine Huddersfield Town after Paddy Power logo
9th September 2019
Huddersfield Town are facing a £50,000 fine for wearing a shirt during a pre-season friendly that broke advertising regulations. The FA are seeing to it that the club will be punished for the Paddy Power stunt which their primary sponsor took. Let's take a look at the story as a whole.
If you check out the latest online gambling news, you'll find the build-up in this fine. Paddy Power put their logo as a sash across the shirt in a pre-season friendly played away at Rochdale. The gambling firm since came out and claimed it to be a PR stunt.
Huddersfield Town Fined by FA
On the 9th of August, when the club was first charged for the kit, Sean Jarvis, Huddersfield's Commercial Director, is reported to have said the following:
"When we announced the kit, we knew the design would cause quite a negative stir and that was part of the campaign."

He added that, while the club expected some negative backlash when the kit was originally announced, it would end up being seen in a positive light by fans.
The FA are quite specific in their set of rules, stating that logos can only appear on shirts provided they meet rules on sizing.
The kit logo must not exceed an area of 250 square centimeters on the front and 100 square centimeters on the back of shirts, sleeves, shorts and socks.
After making headlines across mainstream and trade media, the advertisement was revealed to be a spoof and removed from Huddersfield's shirt.
This was all part of the Save Our Shirt campaign designed by Paddy Power in order to remove gambling logos from kits and "unsponsor" the football club. They agreed similar deals with Newport County, Motherwell, Macclesfield Town and Southend United.
Kevin Dale, a Director at analyst firm Gaming Monitor, stated his belief about the ridiculousness behind this latest Paddy Power move through Huddersfield Town. For further reference, you can also check out this link to find out more about the Save Our Shirt campaign.