Gambling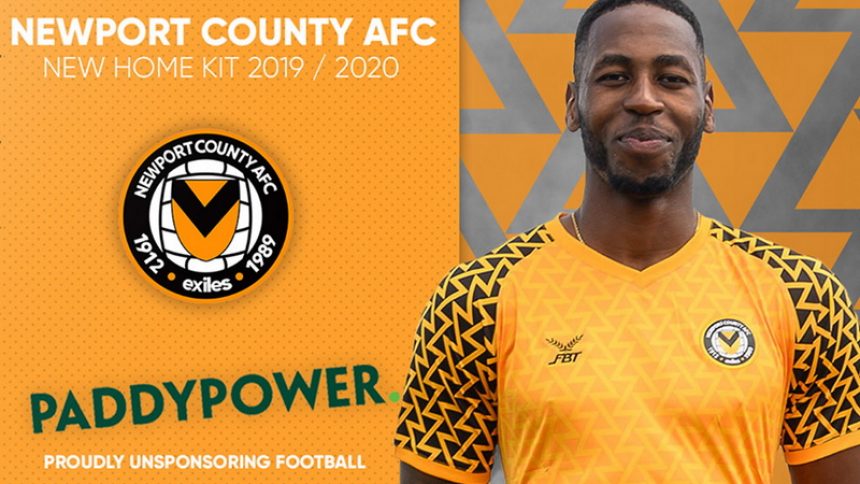 Paddy Power Launch the Save Our Shirt Campaign
26th July 2019
In the latest report, we will see Paddy Power launch their new 'Save Our Shirt' campaign. English football club Newport County and Scottish Premiership football team Motherwell have joined the campaign. They are now part of the team along with Huddersfield Town. Let's take a look at the story as a whole.
If you check out the latest online gambling news, you'll find that this summer was full of gambling firms teaming up with several football clubs. We have already mentioned the likes of Arsenal, Barcelona and Chelsea but this week, Huddersfield Town paired up with Paddy Power. You can find the article on the news page.
What is the Save Our Shirt Campaign?
As the football club have already been partnered up with Paddy Power, there was quite a few eye-brows raised when the club played in their new kit. The shirt has the logo of Paddy Power right across it from the left bottom to top right from the front-facing view. Quite a surprise to many, and definitely questionable considered how the FA already are trying to reduce the level of sponsors one can see.
Well, it seems as though that was all a hoax. According to the latest reports, Paddy Power will now launch the Save Our Shirt campaign which will not include the sponsorship name anywhere. You can find more in the video below.

Paddy Power announced the new acquisitions of Motherwell and Newport who will also be part of the campaign.
A Paddy Power spokesman said the following:
"Newport County are the latest team to join our Save Our Shirt movement, which sees their shirt go sponsor-free for the upcoming season.
"We're sure the fans are excited to shed their sponsor as they head into League Two following their play-off heroics."

Do you think that the new Paddy Power Save Our Shirt campaign will prove to be a hit? What did you think of the video which they made? Let us know your thoughts in the comment section below.