Gambling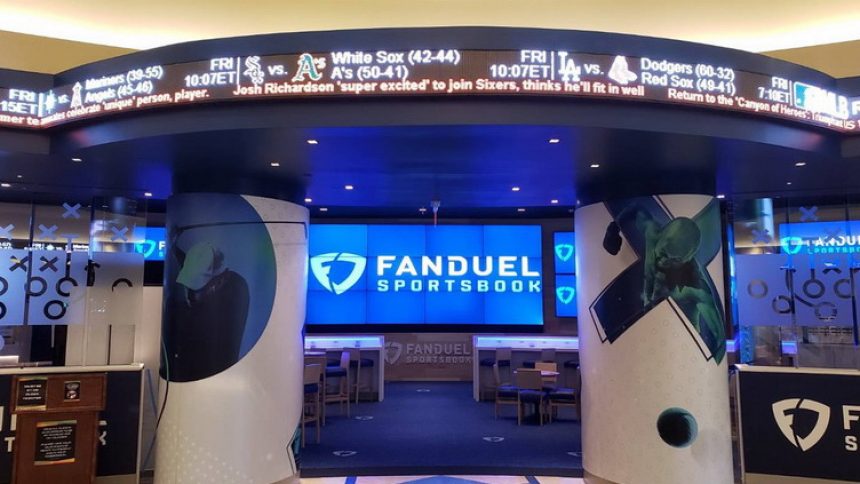 New York Sportsbook launched by FanDuel
25th July 2019
In this report, we will be taking a look at FanDuel, who have launched a New York sportsbook. The online gambling site has opened its first retail sportsbook in New York State at Tioga Downs Casino Resort in Nichols. Let's take a look at the story as a whole.
If you want to learn more about all the hottest gambling-related stories both in the US and also in Europe, simply check out the latest online gambling news. We have included a list of guides and tips to help increase your overall game. Feel free to check it out for yourself.
FanDuel Launches New York Sportsbook
Donna Lupardo, a New York Assemblywoman, made the ceremonial first bet as part of the ribbon-cutting ceremony at what is now FanDuel's fourth retail operation.
The other three upstate casinos who are accepting bets in New York are DraftKings, Stars Group and Bet 365.
While retail sports betting is legal however, mobile wagering has not yet been approved. Here's a few words from Keith Wall, FanDuel's VP Commercial Retail:
"As we continue to expand our sportsbook operations across the US, the opening of our FanDuel Sportsbook at Tioga Downs Casino Resort is a history-making moment for the FanDuel Group."

Jeff Gural, the Chairman of American Racing and Entertainment also commented on the matter:
"Our partnership with FanDuel at the Meadowlands (in New Jersey) has surpassed expectations.
"Now legislation in New York has been passed, we look forward to bringing the fun and excitement of wagering on sports to the upstate region."

What do you think about the latest advancements in the FanDuel move to bring a sportsbook to New York? Do you think that the state will be quite as successful as their neighbouring New Jersey? Let us know your thoughts in the comment section below. Also, be sure to check out the various online casinos which we have at Gambling Herald. Be sure to keep an eye out for the top ones.