Gambling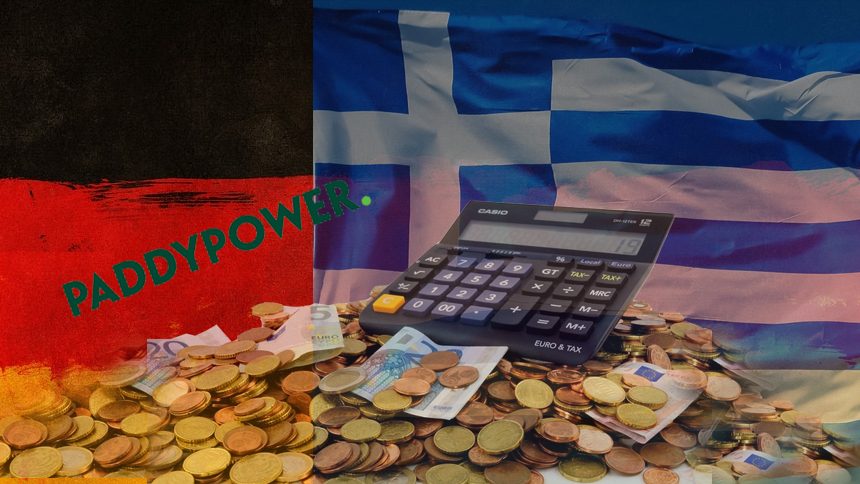 Both Germany and Greece have got their eyes on Paddy Power for Tax Payment
15th February 2019
In this article, we'll be finding out the backstory of why Germany and Greece are demanding they receive their fees from Paddy Power. It is said, that the gambling operators will need to pay out €55 million to get back on the good sides of both countries. Let's take a look.
If you've been following the latest online gambling news, you'll see that Paddy Power are quite a popular yet 'out-there' gambling operator. Just last week, they released a gambling advert featuring Rhodri Giggs, the brother of the famous footballer Ryan, talking about loyalty. You can find the whole article with the commercial here. Now, they're back in the spotlight but for very different reasons.
Germany and Greece Push Paddy Power Buttons
Back in 2012, a tax assessment levied Betfair Exchange, which shut down in November of that year. A court in Germany determined that Paddy Power was on the hook for around $46.2 million. Paddy Power and Betfair merged in 2016 in a deal with over $12 billion but the company is still disputing the bill, saying that it isn't sure that it is liable.
A similar story happened in Greece, where the taxman established that taxes, as well as fines and interest, are owed for interim licenses held by the company from 2012 to 2014. According to the reports, Paddy Power has been handed a bill for over $16.6 million in unpaid taxes which is most likely more than the company made during the three-year timeframe.
Paddy Power went ahead, reluctantly, and paid the bill in Greece, but is hoping to recover the cash. The company said in an announcement about the tax bills, "The group strongly disputes the basis of these assessments, and in line with the legal and tax advice we have received, is confident in our grounds to appeal. We therefore intend to do so.
Do you think that Germany and Greece will be able to get back their potential fines on Paddy Power? There's been a lot of talk about it recently but it was quite a number of years ago and it seems that Paddy Power are quickly moving on.