Gambling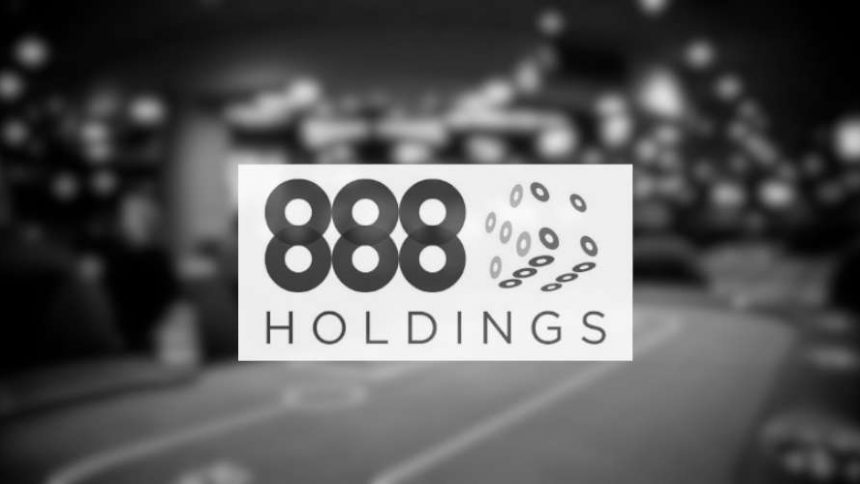 888 H1 Results are Up and Viewable Right Here
16th September 2019
In this report, we will be taking a look at the 888 H1 statistics as the company has fallen short since last year. It has been an interesting year so far as 888 Holdings have been quite brilliant in the UK market. Unfortunately for them, their overseas activities have not been up to match. Let's take a look.
If you take a look at the latest online gambling news, you'll be able to find similar stories to this one as several online casinos and suppliers have their Q2 figures shown. You can head on over there now to see for yourself the different results.
888 H1 Share Price Dips
So, without further ado, let's check out all the criteria.
The share value of 888 has fallen after its H1 report, which showed group revenue rose 2% year-on-year, to $277.3m, but profit before tax fell 63%, to $22.2m.
As for the gambling firm's share price, unfortunately their value dipped quite a bit from £1.67 to £1.53. However, 888 later went on to recover up to around £1.57.
In case of like-for-like revenue, 888 pushed that up 7% with B2C revenue growing 6% to $262.5m and casino revenue up 9% to $175.4m.
Another positive was for 888 to see sportsbook revenue increase to $44.5m, a 19% increase. On top of that, bingo revenue was up 17% but pro forma bingo revenue dropped 3% at constant currency.
The worst part of all of this was poker revenue which drastically decreased 24% to $23.1m and B2B revenue falling 44% to $14.8m.
As for the UK, revenue increased 14% to $97.6m, the migration of Cashcade Bingo and the acquisitions of Costa Bingo brands and AAPN impacted 888's profit. This was caused by the operator's acquisition of BetBright for £15m in March.
With adjusted EBITDA down 20% to $41.8m, adjusted profit before tax fell 36% to $27.1m, with the aforementioned fall in profit before tax being significantly higher.
CEO Itai Pazner stated the following:
"888 has delivered solid performance in the first half of 2019.
"The group's business in the UK has continued its recovery, which was underpinned by exciting product innovation, as well as 888's successful casual customer focus, and further expanded across several regulated European markets, including launching its offering in Sweden and Portugal."

We believe that the 888 H1 results were down but that should be solved come the end of the year. After all, 888 have been in the business for extremely long and are considered one of the Godfathers of the gambling industry.