Gambling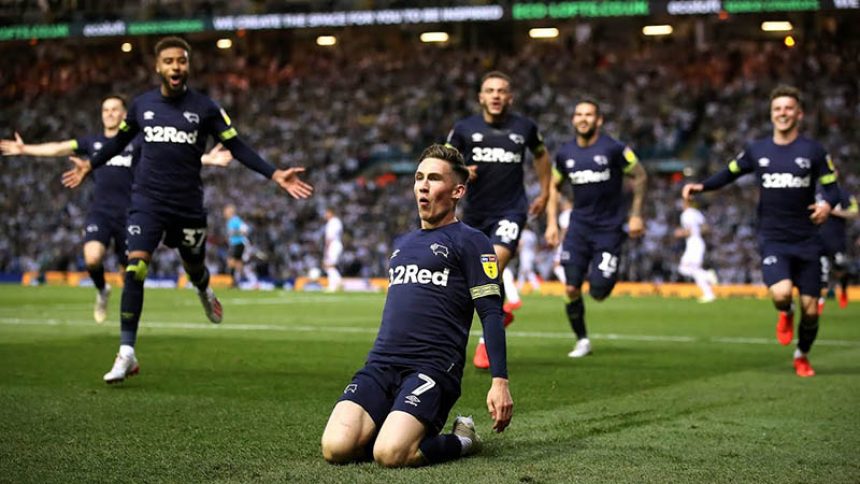 32Red Criticized Yet Again for Derby-Leeds Match
27th September 2019
In the past few months, gambling operator 32Red has come under much scrutiny for their gambling antics. The gambling firm has been a hot topic for the gambling industry, but for the wrong reasons. With the gambling industry receiving lots of attention from anti-gambling media in the UK, they certainly haven't done themselves any favors. Let's take a look.
Before any ball was even kicked, Kindred Group, owner of 32Red, stated their intention of increasing responsible gambling messages by stating that fans would see the following:
"Responsible gambling messaging dominate all matches where two 32Red sponsored teams play each other."

32Red Unfortunate Failure During the Big-Game
Well, unfortunately for the gambling firm, 32Red did not live up to their earlier message when the two sponsored teams, Derby and Leeds, played each other last week.
Kindred Group, who own 32Red, released a statement through UK Manager Neil Banbury about their reasons for a push:
"Football clubs have a unique reach and cut through with adult audiences, and as such are a great avenue for promoting healthier gambling behaviour and advocating for control."

However, the reality was poor as the responsible gambling messages did not live up to their expectation.
On the front of the Leeds United shirts, the words 'Keep Gambling Fun', were written, whilst on the Derby shirts 'Play Responsibly' was the message.
Unfortunately, in particular for Leeds, sometimes camera angles took the side of the player which would show a message of 'Keep Gambling' or 'Gambling Fun', not exactly the best message they would want to project to all viewers.
Meanwhile, the main logo of 32Red was seen around the stadium with great ease.
This was far below what was expected from the press release of Kindred, while killing the opportunity of 32Red to redeem themselves in the eyes of the media.
It was only a couple of months ago that Wayne Rooney signed with Derby County as a player-coach and would wear the number 32.
This was seen as a stunt by many anti-gambling campaigns as a way to expose even more brand awareness, given the reputation of the former England skipper in the nation's eyes.
You can read more about that at the latest online gambling news.
Unfortunately for 32Red, they had the opportunity to change many people's minds but wasted their change with this poor failure.