Gambling news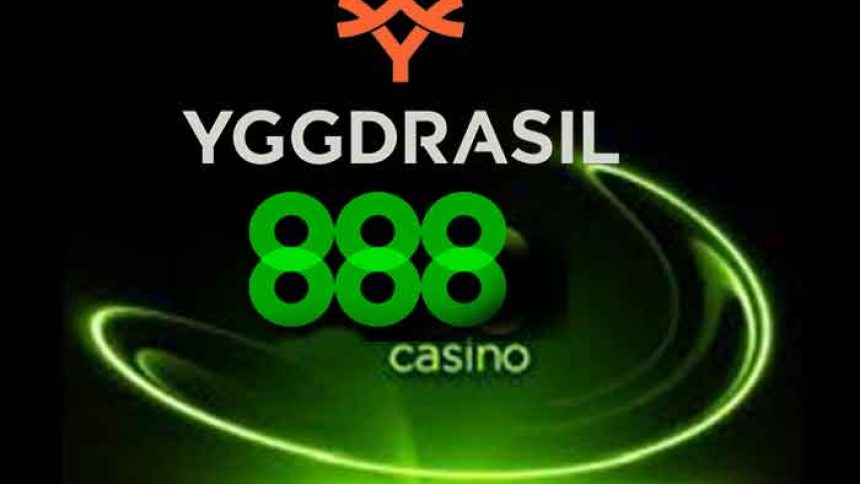 Yggdrasil and 888 Casino Form a Partnership
10th July 2018
Ink has been splashed as both companies, Yggdrasil and 888 Casino, have shook each other's hand. The news broke out on Thursday, as the two partners became officially dependable on each other. So what is the main purpose behind this deal? Let's break it down and take a look at what potential this can build up to. 
As for 888 Casino, they are one of the finest and oldest casinos out there. After launching in 1997, they have never looked back. In fact, they became the first exclusively online licenced casino in the US in 2013. If you want to learn more about them, check out this short introduction to 888 Casino and what if has to offer.
Besides that, we at Gambling Herald, have also created a review for the online gambling site. Find out more about it as well as other flashes of new in the latest online gambling news.
Why have Yggdrasil and 888 Casino Jotted Down on the Dotted Line?
The new deal will bring all Yggdrasil's games to the online casino. Recently, 888 Casino had been relaunched on the net and their mobile versions also had developments. The new look suits both companies and this deal appears to be a win-win situation.
Here's a few words from Yggdrasil's CEO, Fredrik Elmqvist, who described 888 as:
"a hugely significant name in the industry and we are certain our games will be well received by their players."

"This is further evidence that our content is in high-demand from operators and we are delighted to have 888 on board."
As for the other side, Hila Klein, Head of Product Technologies at 888 also had this to say about the deal:
"Yggdrasil's rich content portfolio will be very welcomed aboard the 888 proposition as we continue to offer a market-leading casino experience to players worldwide. The games will complement our recent relaunch of 888casino on our new proprietary platform."
How the Deal Effect the Companies
Now, if you had previously checked out our home-page, you may have stumbled into some news on Yggdrasil. Since forming back in 2013, the company have truly built a name for themselves. Here, we have attached a link to how Yggdrasil's Gaming Revenue increased over the past year or so.
But not only that, 888 Casino join a list of other casinos, such as Videoslots and LeoVegas in becoming a partner of the young tech company. Yggdrasil hit gold with their release this May of 'Vikings go to Hell'. The game completed a trilogy of games and is widely popular.
Their latest experiment is going to be their first table game, Sonya Blackjack. The game features motion-captured Sonya- your dealer- and is said to be exciting for all. Here, we have the following from Krzystof Opalka, Yggdrasil's CPO:
"Yggdrasil has a track record of ripping up the rulebook to deliver products that reinvent online casino and Sonya Blackjack is no different. We've witnesses unprecedented interest in the product since we first introduced it at ICE.

Never before has a table game product been so customisable. With our 3D modelling, operators have unlimited opportunities to create brand- and event-specific environments, at a significantly lower cost than with live dealer."
The game will be completed later this year and is said to evolve into Roulette and Baccarat. What do you think about the Yggdrasil and 888 partnership? Let us know below!