Gambling news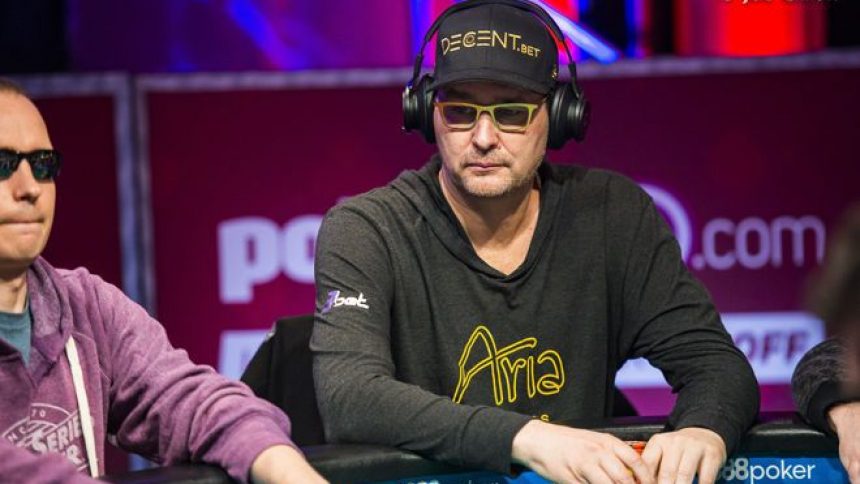 Poker Star Phil Hellmuth Rages at 2018 WSOP
10th July 2018
As the Vegas 2018 WSOP has gone under-way, surprisingly, there have been some twist and turns. Daniel Negreanu, one of the favorites had an early exit. Phil Ivey, another poker star, also was quick to leave the table, and the latest victim, Phil Hellmuth. Now, let's take a look at what is the interesting part in this story. 
If you've not been checking the latest online gambling news, chances are you haven't heard too much on the hottest stories online. Well, in the past week, we, at Gambling Herald, compiled a list of what you need to know about the 2018 WSOP. Aside from that, this story is on the famous 14-time bracelet winner, Phil Hellmuth. Now, after being in the game for about three decades, sometimes you lose your cool. Sometimes the pressure is on. However, you always will be in the lime-light for behavior.
Phil Hellmuth Loses his Cool in Vegas
Phil has previously been called an emotional bloke. He wears his emotions on his sleeve and grumbles quite a lot when he's not happy. In poker, it is normal to get upset. It's normal to use foul language. However, you may not do so if it affects a hand. Take a look at the story below and what has cause Phil Hellmuth to be in the spotlight.
With a flush draw and a small stack, James Campbell pushed all-in trying to lure Alex Kuzmin and Hellmuth into calling and potentially winning big. His equity was slashed, however, when Hellmuth spoke out of turn, spewing some profanities and tipping Kuzmin that he likely wouldn't be calling:
"This mother f***ing guy … f***cking got away with murder all day against me. How in the f*** does this happen?"
The Hurtful Words or the Lack of Sportsmanship
For a player of his stature, Hellmuth drew negative attention to this key moment in the game. His blurt had damaged Campbell's chances and the commentator, Shaun Deeb stated the following on the reaction:
"This is so wrong by Phil. This is where Phil deserves penalties. You cannot talk in a multi-way pot and give away your weakness with an opponent still to act. It's so wrong he gets away with stuff like this.

If I'm sitting with a king-high flush draw I know that Phil is not continuing if I call. That totally affects this action and totally hurts his opponent's equity."
Twitter Apologies and Signs of Humbleness
Now, in-case you follow Phil Hellmuth on Twitter, you wouldn't know the message he sent. So, to make it easier, we have quotes Hellmuth from his Twitter post:
"

@

JCamby33

I lost some sleep over my outburst. I believe you lose the hand anyway, but maybe I am wrong. You handled yourself well, and played well. As a gesture of goodwill, and because I respect policeman and firefighters: I'm going to buy you into 2019 $10,000

@

WSOP

Main Event"
A reaction was drawn out from James Campbell, who said the following on the topic:
"I would be truly happy if I was still in the 2018 WSOP, but what's done is done and that's in the past. I'm happy Phil Hellmuth made a generous offer from the equity I lost by freerolling me into 2019 WSOP main event. I hope he realized the mistake he made and learned a lesson.