Gambling news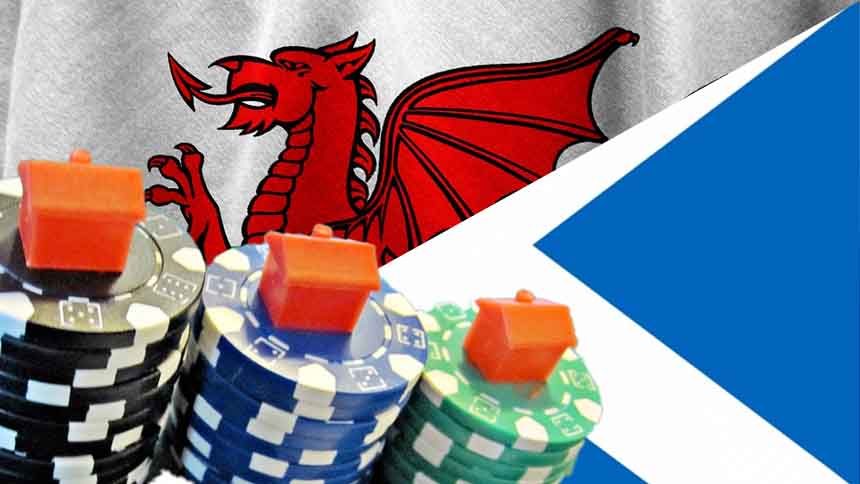 Welsh and Scottish Casinos To Reopen in the Last Week of August
24th August 2020
Welsh and Scottish casinos finally reopen this week. In Scotland, the dream factories opened today (24th of August). While in Wales gambling institutions got the green light from the 29th of August. Let's take a closer look at the much-anticipated monument which can mean the end of the most difficult era of the past years in the gambling industry.
In the latest gambling news, we helped you to stay tuned with casino reopenings. Also, you could read about the difficulties that operators had to face in the past times both offline and online. However, slowly everything turns back to the routine and with the beloved sports events, casinos also can reopen their gates. Today we will show you what are the perspectives for Welsh and Scottish Casinos.
Casinos in Scotland can reopen from Monday (24th of August)
Even if the next Phase of lockdown didn't start, casinos, bingo halls, and even amusement arcades can reopen today. According to First Minister Nicola Sturgeon, they made the decision to prevent further economic damages and asked both punters and operators to be more careful than ever. He said: "I hope the re-opening of some services will be welcomed because we know it is essential to reduce the economic harm this virus is doing, but I hope people will also understand why, as we try to open services and keep them open, we must take firm action when rules and guidance are not being complied with."
The Scottish government made the decision after the casino reopening in the UK. However, they also announced, that they will closely monitor all the institutions to prevent illegal gatherings. Even more, they will use the police forces to make sure everyone follows the measurements.
Casinos in Wales will Reopen on the 29th of August
Wales has four casinos which employ more than 400 workers. Even if the industry isn't as big as in its neighbors, it has its important cultural part. Also, it generates a significant income to the Welsh Treasury. As there are only four operators, it's easy to have oversight on them to make sure they all follow the new health and safety rules. So, the final word from Mark Drakeford, the first minister of Wales, is that Welsh casinos can reopen from the 29th of August.
Welsh first minister Mark Drakeford has announced changes to COVD-19 restrictions in the country, which will see the nation's casinos reopen from August 29.
Welsh and Scottish Casinos Have Been Waiting for too Long
We were already talking about Welsh and Scottish Casinos to reopen in July. However, despite much anticipation, the ease of the regulations didn't happen. Even more, the governments didn't even give an exact date to operators about how long they have to keep up their businesses without any revenue. We can say that all the gambling firms had a difficult period in the past months in the region. Betting shops in Ireland were also a great example of the non-supportive political environment.
Even if the global disaster not ended yet, reopening means everything to casinos in the region. Operators highlighted on many forums that they are fully prepared to open their gates, as they implemented all the necessary health and safety measures to prevent any harm to punters.
In summary, finally, Welsh and Scottish casinos can breathe up. And we all hope that as they follow all the necessary rules, they won't have to shut their gates in a couple of weeks. Since that could put operators into a "full-tilt" situation. And you don't have to know all the gambling slang to understand where that would lead.