Gambling news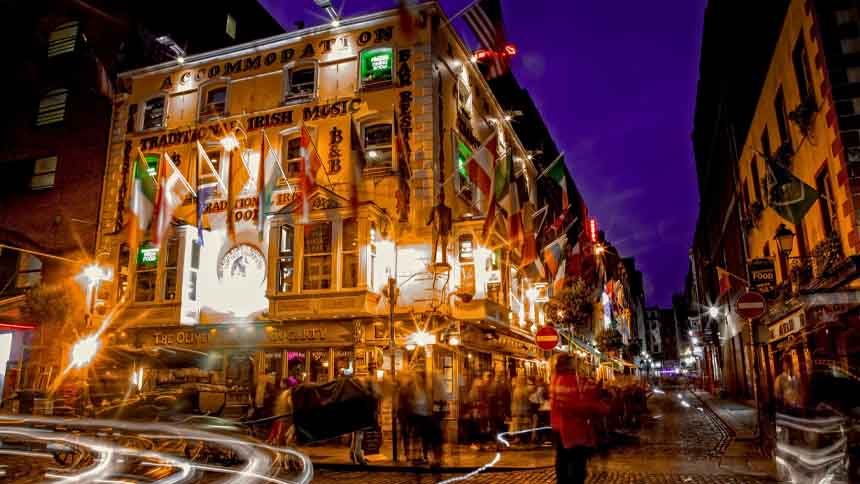 Betting Shops in Ireland Closed After One Day
18th June 2020
Dublin in the Night – Image source: George Hodan via Public Domain Pictures
Everyone expected that landbased betting shops in Ireland will open on the 16th of June. However, someone, somewhere, somehow, misunderstood the case and it's turned out that they can only open on the 29th of June. Let's take a closer look at the case.
As you followed the latest gambling news, you probably informed about that betting shops in Ireland and in England can open on the 15th before the Premier League and the Royal Ascot resumes. By the way, the government's statement truly included all the shops in the region. But it turned out that betting shops don't count as a "regular shop", more like a restaurant or a casino.
On Monday the Government Clarified that Betting Shops in Ireland can Open on the 29th of June
The confusion is caused that on the 8th of June the Government's statement declared that the high street shops can open their gates if they following the social distancing measurements. In reflection of this news, even the Irish Bookmakers Association confirmed that landbased bookmakers in Ireland also included this category. They prepared a lot to welcome punters who want to place their Premier Leauge or Royal Ascot bets.
However, later on, the Irish Government clarified that the reopen of betting shops is scheduled in the third phase of the emergency plan which will also include the reopening of the bars, restaurant casinos, and other non-primary communal spaces.
Paddy Powers and GVC's Ladbroke waited for this moment since they had to close their gates in March. Unfortunately, both operators had to close their betting shops in Ireland after one day, as the government informed them that they are the victims of the mass confusion.
Paddy Powers shared their visions about the case, how this muddle affected their plans
They seemed patient despite the misunderstanding: "On Monday, we became aware of an Irish Government specification that bookies should open on June 29th. Hence, we took the decision to close our Irish shops until we have the green light to go ahead… For the time being, Paddy's shops in Wales, Scotland and Northern Ireland will remain closed but we will keep you updated as the situation develops. All open shops are subject to continual review."
We will try to keep you updated as well in connection with the reopening of betting shops in Ireland. In summary, it seems like that the date is June 29. Until then, Irish bettors can place their wagers on the Ascot and on the resumed football championships on the online sportsbooks.