Gambling news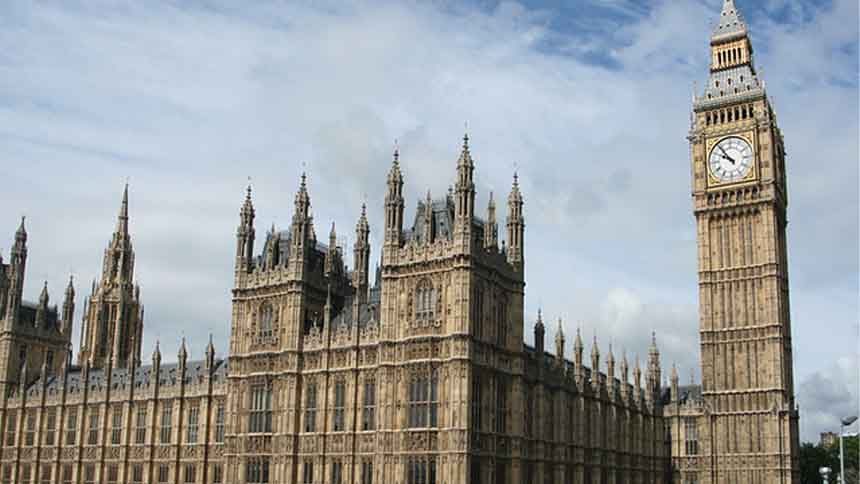 APPG's 2020 Gambling Regulations are on the Table
17th June 2020
Image source: Flickr
After countless restrictions and new strict laws and rules, we can expect further. As APPG's 2020 gambling regulations have been announced, everyone took a side. There are many ideas on the table. However, the most significant changes would be the complete ban of gambling advertisements and the bet limit on online slots next to other smaller measurements.
If you follow the latest gambling news, you could read about the UK credit card ban this Spring. Also, you probably heard about the other strict regulations by the UK Gambling Commission in the reflection of the current situation. However, these new changes are very controversial, as APPG's 2020 gambling regulations would completely ban betting advertisements in the UK.
All-Party Parlamential Groups (APPG) is a strong force in the UK law-making. They made many statements about that gambling in the United Kingdom is out of control. However, they didn't come up with a real schedule on how they want to regulate the industry. This is changed in the middle of June.  On the not even short list about the debated law changes, there are 30 points that could completely rewrite UK Gambling.
What are exactly APPG's 2020 Gambling Regulations?
The two most significant recommendations are a limit on online slots, and what is an even more serious thing, the complete limit of gambling advertisements in the UK. There are many plans to revise and ban the controversial VIP programs. Also, there are a lot of small limitations that we will only realize when they are already implated.  APPG's 30 recommendations are way more serious than we can imagine. It won't just simply does serious financial damage to the online operators but it can cause thousands to lose their jobs. Even the Betting and Gaming Council highlighted that the industry also gives a lot to the community:
"Over 20 million adults enjoy gambling occasionally, and the overwhelming majority of them do so safely… We are committed to making even more changes to driving up safer gambling standards further… Of course, there will always be people who are anti-gambling and prohibitionists, who are not interested in the fact the regulated industry supports over 100,000 jobs and pays over £3bn in tax… But we have to avoid measures that could drive people away from gambling safely with online companies who operate in what is rightly already a heavily regulated market, to instead gambling online with unregulated, offshore, black market, illegal operators that don't conform to any standards or safeguards to protect problem gamblers and the most vulnerable. "
Thus, in my opinion, APPG's 2020 Gambling Regulations have more political than practical function.
The gambling advertisement ban is the most controversial measurement of the industry
So, we must admit… We live in the age of the Internet in every sense. Most part of gambling and the advertisements both taking place on virtual platforms. And to be honest, you can't control or have oversight on what your citizens are clicking on. Therefore, APPG's 2020 gambling regulations that would ban advertisements sound a bit silly. This way, they would simply wipe out the UK licensed trustworthy companies from the market. While they would increase the revenue of the offshore illegal gambling firms which represent the real problem.
APPG's 2020 Gambling Regulations will include:

£2 stake limit on online slots
Complete ban of VIP programes
Complete ban on gambling advertisments
Take the regulator role from the UK Gambling Commission
Revise of all stake, deposit and prize limits
To set up a Gambling Ombudsman
To let the authorities act in a shorter time
Even if the limitation on slots can prevent a lot of punters from financial harm it won't protect the problem gamblers
For the first look, the 2 pounds ($2.53) betting limit on online slots sounds reasonable. However, on the other hand, this way all the problem gamblers, whose gambling habits are completely out of control would all join the previously mentioned firms. Also, that would take the freedom from high rollers to earn huge prizes on online slots. And as VIP programs will disappear as well, there will be no online option for professional gamblers to earn a significant income as a shorter bet limit would kill all the betting strategies.
When APPG's 2020 Gambling Regulations will be implemented?
According to the online forums, we can expect these sweeping changes in a very short period of time. First of all, APPG have political interests in these law changes. Also, it seems that they are blaming the UK gambling industry for all the problem gamblers. Harris MP's, the chair of APPG, statement clearly describes that online gambling won't be the same sooner than later:
"This multi-million pound industry has destroyed people's lives… They resist change at every turn and claim to be reforming themselves but put forward limited changes. We cannot ignore this any longer. Urgent change is needed to stop this industry riding roughshod over people's lives."
What Could Be a Real Solution to Solve Problem Gambling?
In my opinion, these restrictions and limitations will only increase the popularity of offshore gambling firms. Also, they can easily loose control over the problem gamblers since these operators won't call their punters that "Are you sure you want to make such a deposit?"…
However, I must admit that the numerous problem gamblers in the UK need further help. But APPG's 2020 gambling regulations won't solve any problem in the long-term. The only solution is to open a conversation with the punters and make sure that all the ventures have all the neccesary information before they start betting. We must find the problem gamblers and help them to take back control over their lives not to smash the gambling industry to the ground while losing the oversight over the people in need just to prove that we care.