Gambling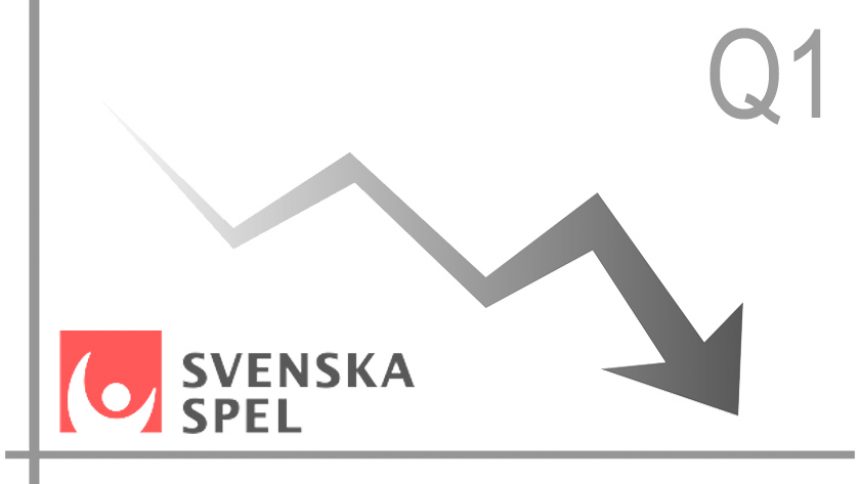 The Svenska Spel Revenue for Q1 see's 6% Decline
30th April 2019
Look away now if you don't want to see the Svenska Spel revenue loss for Q1. This comes after re-regulation at the beginning of the year, in hopes to improve the Swedish gambling market all together and come down hard on gambling operators disrespecting the rules. However, this appears to have backfired for now with Q1 results out. Let's take a look.
If you take a look at the latest online gambling news, you'll find that we have many different articles on Svenska Spel. That's because they are the Swedish regulatory body for gambling and have only been re-established since January 2019. Seeming as their relatively new, their first quarter to a year has not been as amazing as predicted for Svenska Spel. Find out why below.
Q1 Puts Negative Spin on Svenska Spel Revenue
The state-owned Swedish operator, Svenska Spel, saw their net gaming revenue fall by 6% to $197.4m. Since the start of the year, Sweden opened its gambling market to private and foreign gambling companies, and it is those foreign operators that appear to be the cause for the decline in revenue.
The company's CEO, Patrik Hofbauer, says that Svenska Spel is looking good with the new market but he is not happy with the initial results of the company.
Its land-based operations, Casino Cosmopol & Vegas, fell 17% to SEK416m while lottery dropped 6% to SEK1.1bn.
Svenska Spel reports SEK544m in revenue from sport and casino, a 4% increase year-on-year.
One might assume that it appears that Svenska Spel, the state-run Swedish operator, will not be able to compete with the attraction of foreign markets and this would appear to be the case for now.
For now, operating profit for the period up to 31 March decreased 55% to SEK519m. Svenska Spel paid SEK401m in gaming taxes for the period.
Hofbauer, the CEO of the company, stated the following:
"The result for the quarter was affected by the division of the group, which was both extensive and demanding. Among other things, this meant the sports and casino business area had to build up a new customer database from scratch.
"The change work required a great deal of internal focus, made us introvert. But now we are finally up and running, all in line with new gaming regulations and competition legislation."
Do you think that the Svenska Spel revenue results are a fair reflection on what might happen to the state-owned operator with the new income of foreign operators to the Swedish market? Let us know your thoughts in the comment section below.